Arsene Wenger: Jack Wilshere remains 'completely focused' on Arsenal
The midfielder faces an uncertain future in north London, with his current contract set to expire in the summer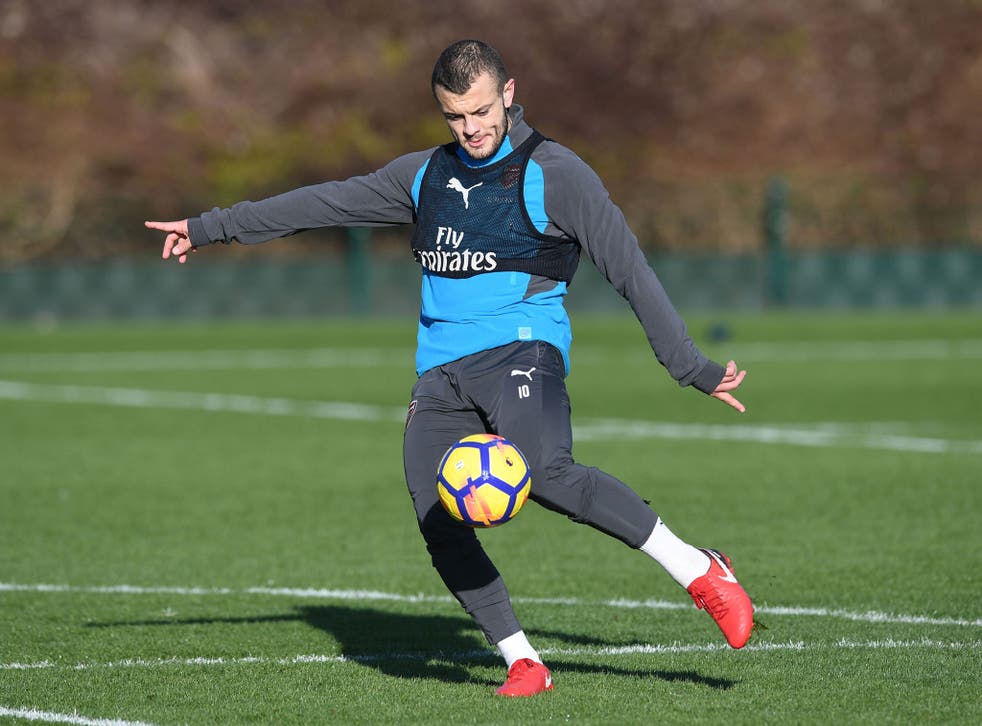 Arsene Wenger has insisted that Jack Wilshere remains "completely focused" on Arsenal and insisted it was vital the club offered him a deal that "makes him happy".
The midfielder faces an uncertain future in north London, with his current contract set to expire in the summer.
As Arsenal work to secure the signings of Henrikh Mkhitaryan and Pierre-Emerick Aubameyang, with Alexis Sanchez set to join Manchester United, Wenger reiterated his desire to hold on to Wilshere amid speculation linking him with a summer exit.
"I see him here because he is an Arsenal man," the Frenchman said. "He was here at the age of ten and I believe as well he's not only been here for a long time but he has some leadership qualities. He has a football brain.
"He is completely focused on Arsenal. The fact that he has been away and come back … he realises as well that life here is not so bad maybe. That is something that is important that he can be one of the leaders in the future.
He added: "Who would question his love and commitment for the club? Nobody. We have to find an agreement that makes him happy and the wish that in the future he remains fit.
When asked how the 26-year-old has evolved as a player since returning from his season-long loan at Bournemouth, Wenger responded: "He is much more patient and mature. He analyses better. Before his desire to play was the only thing that mattered. Today he can analyse better. Is he fit or not fit? What is he to do?
"He has a lot of prevention to do and he does that religiously now. Before he was a bit more 'my body can take that' like we all are when we are 20 years old."
Join our new commenting forum
Join thought-provoking conversations, follow other Independent readers and see their replies