James McArthur on Nigel Pearson: Crystal Palace midfielder says Leicester boss 'scared me'
The pair were involved in a touchline clash during Palace's 1-0 win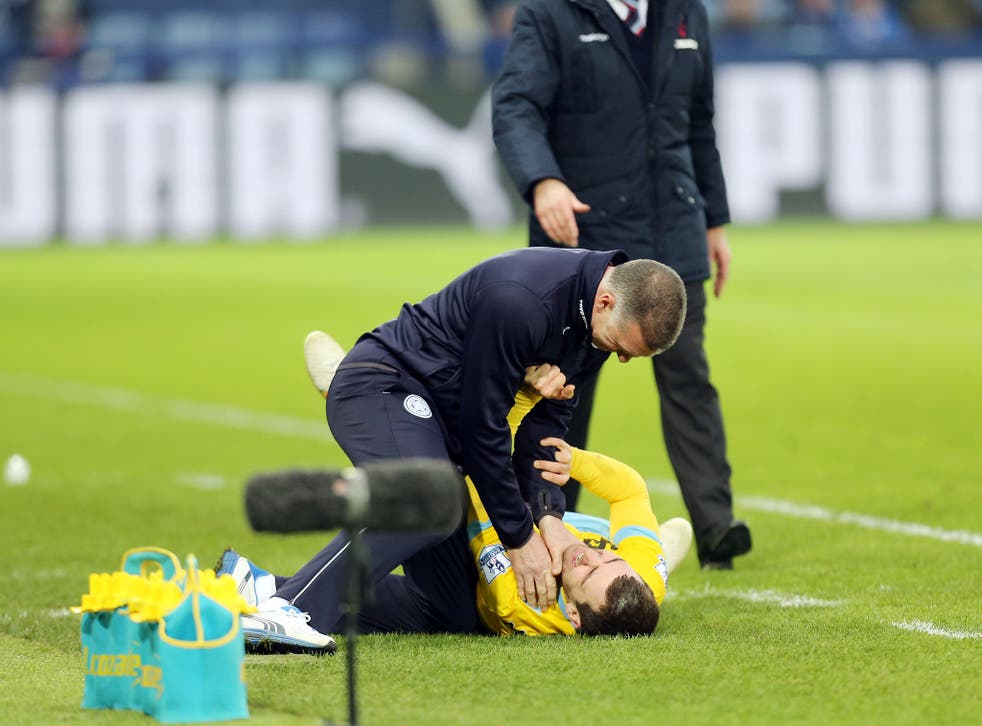 Crystal Palace midfielder James McArthur has said he "got a bit scared" by Leicester manager Nigel Pearson after the pair clashed on the sideline of Palace's 1-0 win at the King Power Stadium.
McArthur fell into Pearson in the technical area before the pair exchanged words in a seemingly jovial manner - the mood seemed to change however, with Pearson grabbing MacArthur round the throat before refusing to let go of his shirt as he tried to free himself.
Nigel Pearson appeared to add fuel to the fire when he cryptically said he was "more than capable" of looking after himself. There was considerable speculation on Sunday night that Pearson had been sacked by the Foxes, but the club moved to deny that.
Speaking to the Croydon Advertiser on Monday morning, James McArthur brushed off the incident and seemed to be joking about being scared.
"These things happen in football - I've collided into him and he said it was only a joke, so I'll take it in that manner and we move on," said MacArthur.
"If it's on and off the field, it's going to get blown out of proportion but there's nothing in it on my part.
"I got a bit scared, to be honest! These thing happen and you see it quite a lot with managers and players throughout the game, so I'm not bothered by it."
Join our new commenting forum
Join thought-provoking conversations, follow other Independent readers and see their replies