James Milner puts renewal of vows with Manchester City on hold to play waiting game
The fact the midfielder is English is a plus point given Financial Fair Play considerations
Nick Callow
Friday 01 August 2014 01:28 Comments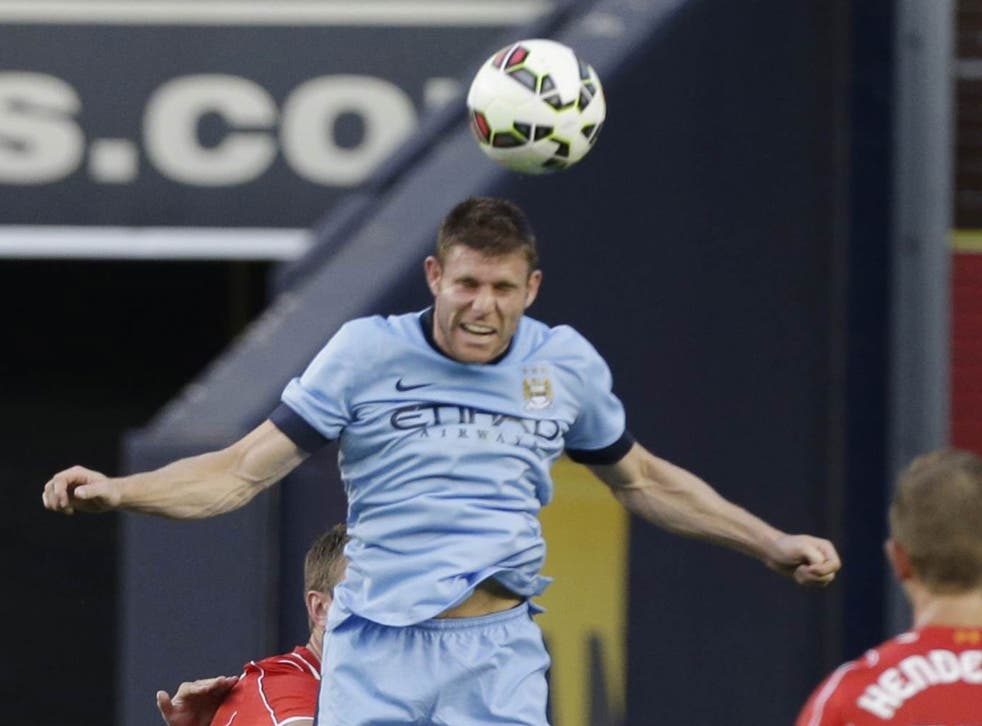 James Milner is keeping Manchester City waiting over his plans for the future as he enters the final year of his contract with the Premier League champions.
Milner, 28, was a key player in last season's title run-in but feels he should be playing even more regularly at this stage of his career.
City have made Milner's re-signing a priority and have made him a good offer as they value him as a player. The fact he is English is also considered to be a plus point given their Financial Fair Play (FFP) considerations. They can only name 17 non-homegrown players for their league squad and currently have 18. The midfielder Javi Garcia is understood to be the most likely player to be moved on to fulfil the quota. City are limited to 16 foreign players in a squad of 21 for the Champions League this season, again because of FFP restrictions.
Milner, who has 48 England caps, could extend his contract with City at any stage, but he has indicated he wants to go into his final year and see how it develops.
"It's a great club to be at," Milner said here. "I enjoy every minute and winning trophies. But you do want to play as much as you can. The more I can play [then] that's better for myself.
"Basically I want to be here as long as I'm playing. I love it here and hopefully I can be here for a long time to come.
"But that's determined on how much football I get. I just want to feel like I'm contributing. I played a fair amount last year – maybe not as many [games] in the league as I would have liked, but I felt I contributed to the trophies I won. At the end of the season [if] you win trophies and you haven't played as much as you wanted it can be frustrating. But that wasn't the case last year."
Milner made his return to action after the World Cup in City's 2-2 draw with Liverpool at a packed Yankee Stadium in New York on Wednesday night. Liverpool won on penalties, but the important thing for Milner was to be playing again.
"You just want to get into it, get your running done," he said. "It was good to get out there and get 45 minutes in.
"There's not much of a break after a World Cup. You need a rest but on the other hand it doesn't take you too much time to get back in the swing of things.
"It seems so long ago, both times we've won the league we had major tournaments with England in the summer to concentrate on.
"It's all behind us now and we focus on the new season, we know how hard it's going to be, we know how strong the other teams are and they've strengthened again. It's up to us to try to retain that title."
Register for free to continue reading
Registration is a free and easy way to support our truly independent journalism
By registering, you will also enjoy limited access to Premium articles, exclusive newsletters, commenting, and virtual events with our leading journalists
Already have an account? sign in
Join our new commenting forum
Join thought-provoking conversations, follow other Independent readers and see their replies