Jody Morris interview: former Chelsea man on the highs and lows of a fascinating career
He made his Chelsea debut at 17 and looked to have a stellar future. But he gained a bad-boy image – not entirely undeserved, he admits to Sam Wallace – that he's found hard to shake and is partly why he's now without a club
Sam Wallace
Saturday 16 March 2013 01:00 Comments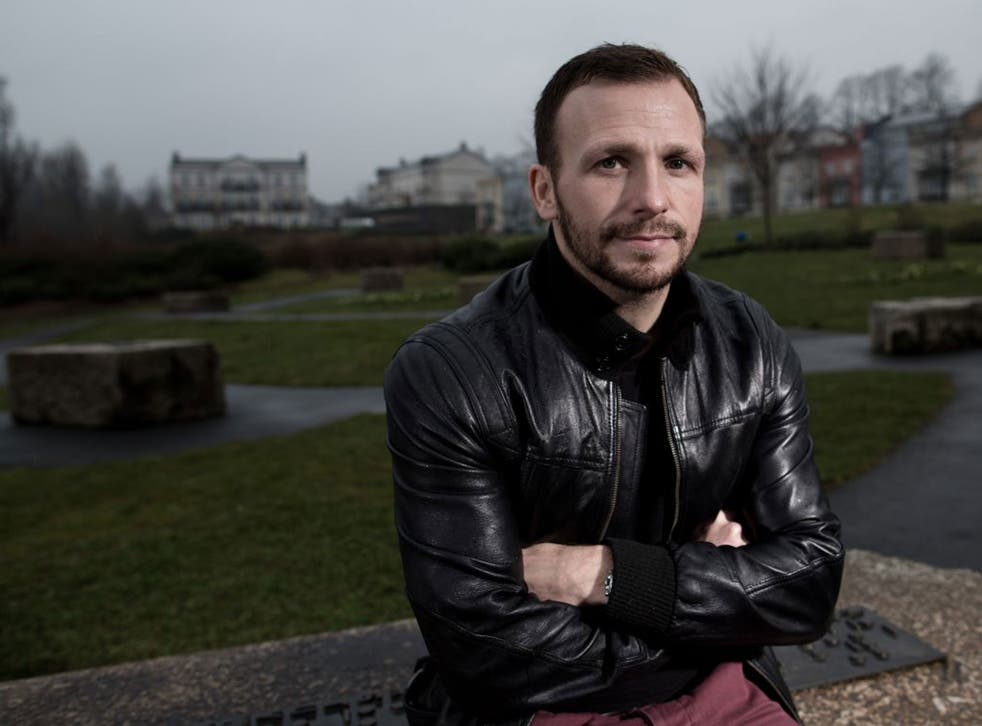 Jody Morris recalls fondly the day a camera crew from Barcelona came to Millwall's training ground to interview him about Xavi Hernandez, whom he faced at Stamford Bridge 13 years ago in an epic 3-1 Chelsea victory in a Champions League quarter-final first leg.
Xavi had named Morris as his "toughest opponent" from when Barcelona played Chelsea in April 2000 before Pep Guardiola came back to mastermind a 5-1 victory at the Nou Camp in the second leg. "The Millwall lads were saying, 'What's going on here?'" Morris says. "I said, 'Oh, you know, it's just about Xavi'. He gave that interview when he was one of the best in the world, so it was great for me. Mind you, he was bloody brilliant when I played against him."
You might have already made your mind up about Morris, now 34 but still as lean and wiry as he ever was. The conclusion most people draw, based upon his Chelsea days, is that he is trouble. Perhaps that is why, for the first time in his life, and 10 years since he turned down a five-year contract at Chelsea, Morris is without a club having come to an agreement to leave Bristol City in January.
But spend some time in Morris's company and you discover that he is a different person to the one the reputation suggests. He has made plenty of mistakes – he is not afraid to admit – mostly as a headstrong kid who was just desperate to play for Chelsea, the club he still loves. Age has mellowed a man who would once refuse to speak to the press. There is another side to his story.
After Derek McInnes, Morris's manager at St Johnstone, had moved to Bristol City in 2011, last summer he persuaded his former captain, Morris, to follow him. Morris had spent four happy years in Perth, a "refreshing" experience he says, where he was given a clean slate. He was asked by the club whether he wanted to apply for the manager's position when McInnes resigned.
At Bristol he was shocked to find himself left out the team by McInnes and then got injured. McInnes was sacked and his successor, Sean O'Driscoll, told Morris he admired him but was adopting a more direct style in the Championship relegation fight.
"I didn't expect to play every week but I wanted to play a lot more," Morris says. "Now in England people are saying, 'Wasn't he [McInnes] your mate and he still hasn't played you?' That comes across as, 'Is he unfit, or getting old, or not playing well?' There is no problem with my fitness, I was in the top bracket. I am fitter now than I was 10 years ago."
What next for the player whom Rio Ferdinand describes in his autobiography as once the best schoolboy footballer in London? Morris wants to keep playing and plans to add to his B-licence coaching qualification and coach one day, but it concerns him that some have already made their minds up about him.
"Aaron [Lincoln, his agent] will tell you the number of phone calls he has made to managers about me," Morris says. "They have said, 'Yeah, good player. I like him. But too much baggage. It won't look good if we sign him. My chairman won't like that one'. I kind of understand it but not all of it. There are certain parts of my career which are my own fault and I hold my hands up."
At Chelsea, the club withdrew a contract offer when he was charged with affray in 2002 over the Wellington Club incident, of which he was later acquitted. He accepted that decision, but when Chelsea finally came back with a new deal, in the pre-Roman Abramovich days, it was less than the original offer.
"I know that home-grown players always get short-changed," Morris says. "I had realised that on my first few deals. But you swallow that sometimes. I played 30 games in a team that qualified for the Champions League [in 2002-2003]. I had done my bit. I wanted them to pay me the average. I wasn't asking for what the big dogs were on – nowhere near it, millions short – but I wanted to be paid like one of the first-team regulars."
Young and, by his own admission, angry, Morris endured "sleepless nights" before deciding he had to leave his boyhood club on principle. He had joined the youth set-up at eight and made his first-team debut at 17, walking to the ground that day from his family's home on the Cheesemans Terrace estate – a distinctly rough part of West Kensington.
After moves to Blackburn and Portsmouth fell through, he was doing a medical at Cardiff City when Peter Reid called to ask if he wanted to join Leeds United. He left after six months. In 2003 he was charged with rape but the Crown Prosecution Service later dropped the case. Leeds is the only part of his story he cannot talk about, having signed a confidentiality agreement. Less than a year after he turned down the contract at Chelsea, his former club were in their first season under Abramovich and on their way to the Champions League semi-finals while Morris was playing at Rotherham in the Championship on a short-term deal.
What of the most notorious episode in his career, the News of the World story that during a drinking session he, Frank Lampard, John Terry and Eidur Gudjohnsen were abusive in the presence of American tourists watching the coverage of 9/11? Morris admits that the players were foolish to go drinking but denies categorically that they targeted the Americans. "The next day they [Chelsea] pulled us into a room and said, 'You are going to get hammered [criticised]'. That side of it was silly. We shouldn't have gone out boozing because the game [a Uefa Cup tie] got cancelled. We just went local and went for beers. There were loads of us. The way it was reported was that there were four lads; there were 15 to 16 players. Obviously a lot went home after an hour and we stayed longer and drank too much.
"They [the paper] said to the club, 'We have people urinating in gardens, throwing stuff in pubs'. It was not right. We were saying, 'That's pure lies'. They [the club] said, 'What you need to do is meet the paper and say you are sorry'. They said we were laughing at people, grieving Americans. All this, that there were grieving Americans looking at TV screens and crying and we were laughing and joking was absolutely fabricated. That was just rubbish. Claudio Ranieri [the then manager] and Lamps weren't happy [about the apology]. Lamps is super switched-on and was a little bit older than us. He was like, 'I don't like the look of this. There is so much being said'.
"It is almost like we... if you say, 'Yes, we shouldn't have gone out for a drink, and if by any chance we were a bit loud, then fair enough', but it came out that... it looked like we were apologising for all this rubbish. I remember Lamps got dropped from the England squad. We couldn't believe it."
Contacted yesterday a spokesman for News International said: "We are not aware of any complaint [from the players involved] being received." For the other three, the incident has faded into the past. For Morris it has been more difficult to outrun.
Morris was about to sign for Toronto FC in 2007 but the then-manager, Mo Johnston, could not get the deal through before deadline because, he told Morris, the 9/11 story had been flagged up to Canadian immigration and that had slowed down his visa application.
In terms of the Wellington Club case, Morris says it was "the biggest load of rubbish... that me and John [Terry] had to go to court over it", but he is circumspect when it comes to his past. "There was an incident but it was totally not our fault. But obviously you look at that and think did I really have to be in there? Did we really have to be in there?"
A Lilleshall graduate, who played alongside Michael Owen and Jamie Carragher at the now defunct Football Association centre, Morris was an exceptional schoolboy talent who was pursued by every big club in the country. He only ever wanted to play for Chelsea where he was up against World Cup-winners for a place in the side and was nicknamed by Ranieri, affectionately he says, "the little w*****".
He adds: "I am honest about certain things. I have done things in my career which I have killed [damaged] myself with. One thing I will always say is I know football. I am a good team-mate. I can play the game, I understand the game and coaching is definitely something I know and I will be good at."
He remains good friends with Ferdinand, a contemporary from England junior teams, and Lampard, whose impending departure from Chelsea he despairs about. As one of the last Chelsea youth teamers to graduate to the first team he is fascinated by the high standards of care at the club's modern academy, run by his friend, Neil Bath. He loves the fact that, among other things, the boys are now taught life skills, like cooking.
"I was old school. I was so young, around the first team at 17 and seeing Christmas parties that were... unmentionable. But the game changed and got so global and massive and the scrutiny [increased]. I went on for a few years with what I was used to... not realising quick enough you have to change certain things."
Morris minor: Jody's factfile
* Born 22 December 1978, Hammersmith
* Club career Games (goals)
1995-2003 Chelsea 173 (9)
2003-04 Leeds (right) 12 (0)
2004 Rotherham Utd 10 (1)
2004-07 Millwall 74 (5)
2008-12 St Johnstone 121 (6)
2012-13 Bristol City 5 (0)
* International
Four caps for England Under-20s
* Honours
1998 Cup-Winner's Cup; 2000 FA Cup; 2008-09 Scottish First Division
Register for free to continue reading
Registration is a free and easy way to support our truly independent journalism
By registering, you will also enjoy limited access to Premium articles, exclusive newsletters, commenting, and virtual events with our leading journalists
Already have an account? sign in
Join our new commenting forum
Join thought-provoking conversations, follow other Independent readers and see their replies