Jose Mourinho and Manchester United are a marriage of convenience because they need each other, but it's a gamble
From what was once a team of George Clooneys, United now face a bleak landscape of B-list opportunities if the Mourinho gamble doesn't pay off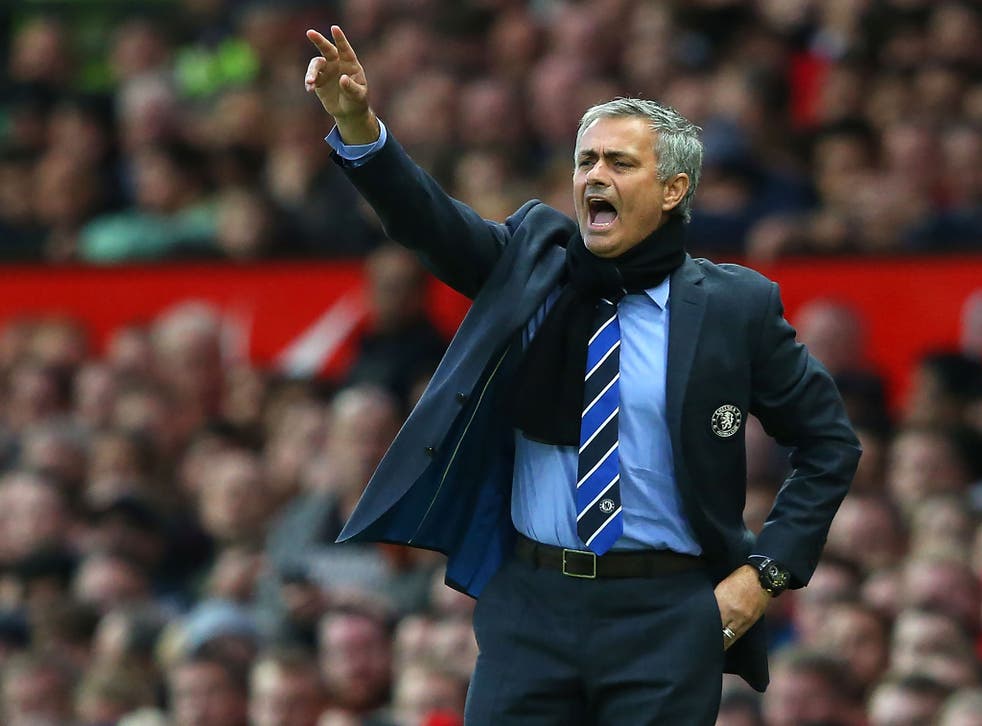 It is four years ago now since Richard Arnold, then Manchester United's commercial director, trumpeted the box office pazazz of the club by insisting that Old Trafford possessed '25 George Clooneys' within the squad, such was the kudos and glamour associated with wearing the red shirt.
United were serial winners at the time and had only recently been knocked off their perch by Sergio Aguero's stoppage time title-clinching goal for Manchester City in the dying seconds of the 2011-12 season.
But despite a rare season of failure under Sir Alex Ferguson, Arnold's point was that United's status as the biggest and most successful club in the country, and one of the most iconic in the world, would continue to ensure that on-field success would be driven by superstars on the pitch.
Mourinho timeline - How the Special One made it to Manchester United
Fast forward to the here and now, though, and it is unlikely that Arnold, now number two to executive vice-chairman Ed Woodward at Old Trafford, will have played the George Clooney card with Jose Mourinho.
Unless, of course, Mourinho is regarded as the only man capable of restoring the Grade A feel to a club that has lost its way to the extent that appointing a manager with film star looks and a blockbuster CV is the one guarantee of getting back to where they feel they belong.
Mourinho will not find many Clooneys in the squad left behind by Louis van Gaal, but it is also safe to suggest that the former Chelsea manager cannot expect to walk into Old Trafford with the swagger of Danny Ocean having left his two previous jobs under the twin clouds of failure and rancour at Real Madrid and Chelsea.
Who might Mourinho try to sign at Man Utd?

Show all 11
Manchester United and Mourinho may feel like a marriage made in football Heaven – they are both all about trophies, winning and a belief that they are bigger and better than the rest – but after some difficult recent years, it also has the feel of two parties who know that if this fails, the future could be a bleak landscape of B-list opportunities and diminishing profile.
Hiring Mourinho is a gamble by United and one taken from a position of weakness.
Had they made the same move three years ago, when Ferguson retired, the narrative would have been different.
Mourinho would have inherited the champions, a team stocked with title winners, Champions League-winning veterans and a club accustomed to winning.
Yes, the squad required an overhaul, but Mourinho's aura and personality would have steered that ageing team into a more managed re-construction than a David Moyes paralysed by fear and indecisiveness.
United missed the boat, however, with Mourinho instead choosing a return to Chelsea and while Moyes, and then Van Gaal, proceeded to dismantle the empire built by Ferguson, the self-styled Special One restored the Premier League trophy to Stamford Bridge, only to undo all the good work with an unprecedented meltdown last season, which cost him job and damaged his reputation.
So three years after what would have been the perfect coming together, United-Mourinho 2016 feels more like a marriage of convenience.
It is two parties who need each to get them back to where they expect to be, but both are, without question, now damaged goods.
Manchester City have hired Pep Guardiola, a coach whose only failure is an inability to add to his two European Cups during three years at Bayern Munich. The Spaniard has, though, won three consecutive Bundesliga titles.
Mourinho? There have been two titles in his last six seasons – one at Real and one at Chelsea – and no sniff of Champions League success since he guided Inter Milan to glory, ironically at the expense of Van Gaal's Bayern, in 2010.
Is he a fading force in the managerial world, one that has been overtaken by the likes of Guardiola, Diego Simeone and Jurgen Klopp?
Or did he fight an impossible fight against Guardiola's Barcelona while at Real before allowing his heart to rule his head before returning to Chelsea?
Only time will tell, but the questions now being asked of Mourinho were not on the agenda three years ago.
When he takes charge at United, he will do so with doubts over his ability like never before -- the same doubts that will hang over United following a run of one trophy in three years and with a squad that will require significant improvement this summer.
United have gone for the best man available to restore them to greatness, however.
They failed to do that when hiring Moyes and made the same mistake when handing Van Gaal the job two years ago.
But is he the Mourinho of old, the one who came with a trophy guarantee?
Forget the dark side of Mourinho's character for a moment because Ferguson was never sweetness and light during his 26 years at Old Trafford.
The key to whether he succeeds will be in his ability to restore that sense of unity and belief at Old Trafford that carried his Porto, Chelsea and Inter teams to glory.
United are desperate for his personality and leadership, but Mourinho is equally in need of United's status and the stage Old Trafford provides.
But if it goes wrong and ends in tears, who knows where the road will lead for United or Mourinho after that?
They won't be sharing the spotlight with George Clooney, that's for sure.
Join our new commenting forum
Join thought-provoking conversations, follow other Independent readers and see their replies