Manchester United manager Jose Mourinho left bewildered by fans singing about Diego Forlan
Mourinho needed Michael Carrick to explain to him why on earth the travelling Manchester United supporters were singing about Uruguayan striker Diego Forlan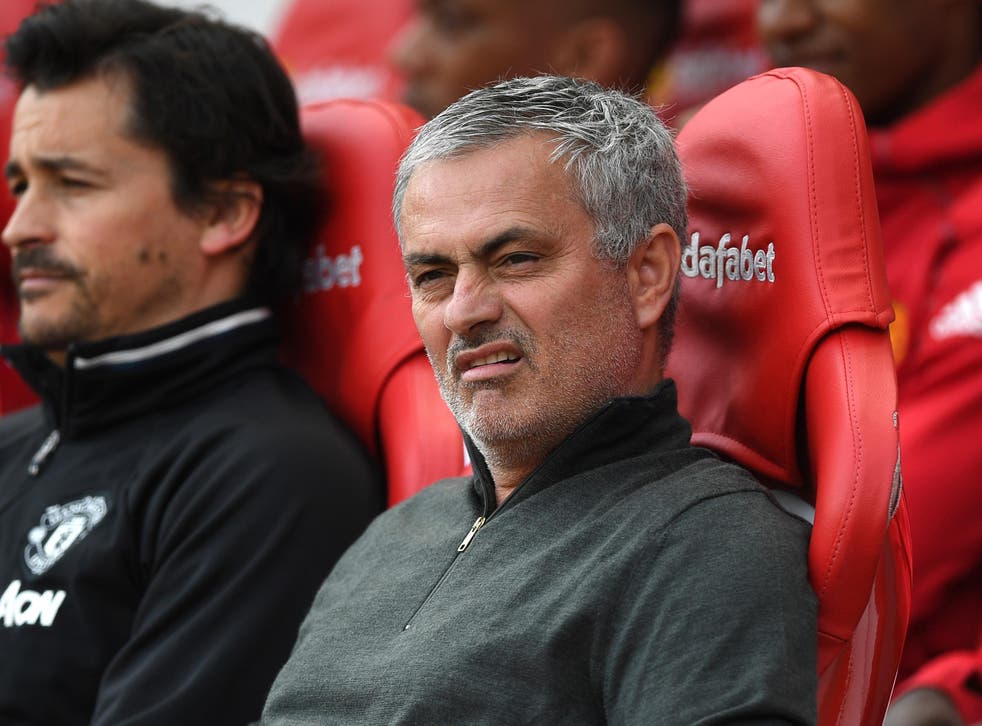 Jose Mourinho no doubt enjoyed watching his impressive Manchester United side cruise to a 3-0 win over Sunderland at the Stadium of Light – but he was left bewildered during the second-half when the travelling support began singing about cult hero Diego Forlán.
In complete control of the game from the thirtieth minute onward, jubilant United supporters began cycling through their full repertoire of songs, including a chant in honour of Forlan.
The Uruguayan arrived in Manchester from Independiente amid much hype and expectation, but ultimately failed to deliver during his time at Old Trafford, scoring just 17 goals in nearly 100 games before leaving for Villarreal.
However he did score some memorable goals while at the club – including a brace in a memorable 2-1 win against Liverpool in 2002 – and is something of a cult here among United fans.
But that's clearly news to Mourinho.
The manager was somewhat baffled when he heard the loud chants of 'Diego, Diego, Diego!' and had to turn around and ask Michael Carrick what the crowd were singing.
Upon being told by his midfielder he asks why and remains completely straight-faced as Carrick laughs behind him.
Zlatan Ibrahimovic, Henrikh Mkhitaryan and Marcus Rashford scored in United's win, which keeps the club fifth in the Premier League table.
The club return to action with a home match against league leaders Chelsea next weekend.
Join our new commenting forum
Join thought-provoking conversations, follow other Independent readers and see their replies