Jose Mourinho snubbed by some Chelsea players after saying goodbye at training base following his sacking
Mourinho returned to Chelsea's Cobham training base on Friday but not all of the squad were on hand to listen to his farewell speech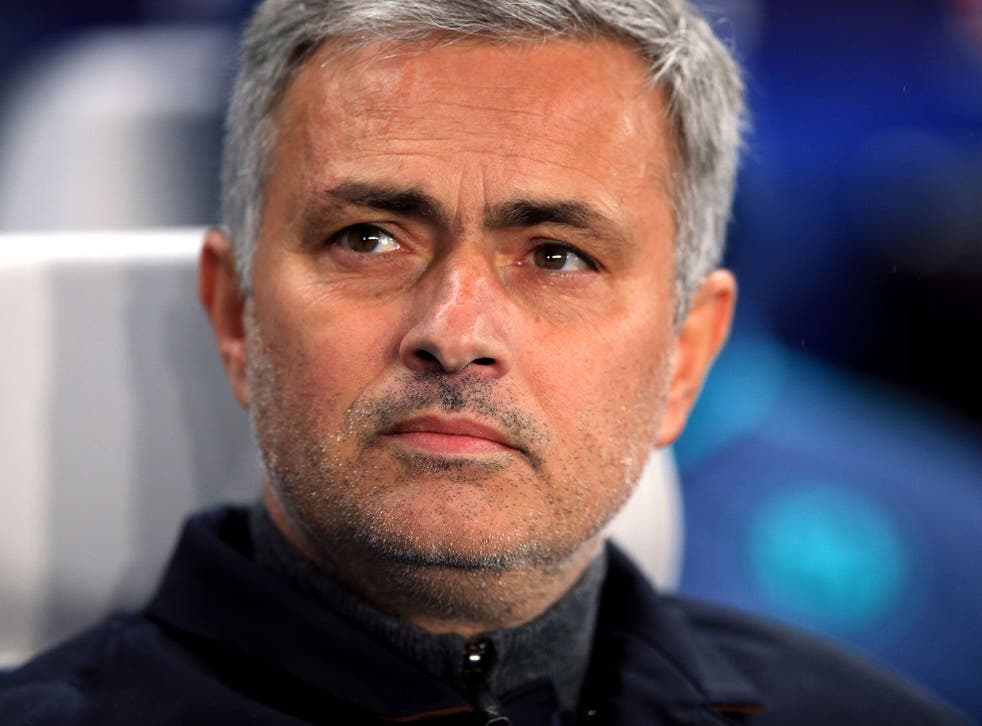 Jose Mourinho returned to Chelsea's Cobham training base on Friday to say his goodbyes to the players after being sacked this week, but not all of the squad turned out for his farewell in what was a final snub for the former manager.
While Mourinho's lawyers finalised negotiations over his severance payment, the 52-year-old addressed the squad for the final time on the same day that club owner Roman Abramovich observed training and spoke to the players about his decision to axe Mourinho.
The Russian billionaire spoke in his native language before his words were translated into English and relayed to the players, and according to the Daily Mail, Abramovich revealed that he did not wish to sack Mourinho but felt he was left with no option but to do so after their terrible run of form that has seen the Blues suffer nine defeat in the Premier League alone.
Abramovich also informed the squad that he expects the appointment of a new manager, set to be former Chelsea manager Guus Hiddink on a short-term deal, to signal and immediate change in fortunes at Stamford Bridge. However, the Dutchman will not be in charge for Chelsea's clash with Sunderland on Saturday afternoon, with coaches Steve Holland and Eddie Newton set to take charge of the first-team after leading training on Friday.
Hiddink has already confirmed that he will open negotiations with the Chelsea board over succeeding Mourinho after he arrived in London on Friday, and he could be at the helm in time for Chelsea's Boxing Day clash against Watford.
"I want as much information as possible," Hiddink told De Telegraaf on Friday. "Chelsea are in a bad situation and there are reasons for that. I want to gain some good insights on that before I make my decision.
"Whether or not I'm visiting their next match depends on my first conversation. Then I'll decide if I should stay in London longer."
Jose Mourinho's season in quotes

Show all 10
Hiddink remains the favourite to replace Mourinho until the end of the season, with the Blues eyeing the likes of Diego Simeone and Pep Guardiola to take the manager's job full time for the 2016/17 campaign.
Meanwhile, Mourinho has today issued a statement to reveal his intent of getting back into management as soon as possible after confirming that he will not take a sabbatical, and also rejected Chelsea's claim that he left by mutual consent.
5 games that cost Mourinho his job
"He [Mourinho] will not be taking a sabbatical, he isn't tired, he doesn't need it," read a statement issued by Mourinho's agency.
"He is very positive and is already looking forward.
"Jose Mourinho is pleased that he returned to Chelsea because he was able to give the fans another Premier League title, which they had not won for many years," the statement added.
"He is immensely proud of his eight trophies at Chelsea, and thanks the fans for all their support throughout his two spells at the club.
"During his career, Jose has sometimes chosen to leave a club, but only at Chelsea has the club decided that he should leave."
Join our new commenting forum
Join thought-provoking conversations, follow other Independent readers and see their replies