Mourinho: No chance of Zlatan coming to Tottenham
Jose Mourinho: Gary Neville labels Tottenham's move to hire Portuguese as merely a 'marriage of convenience'
After sacking Mauricio Pochettino, Spurs have turned to Mourinho to kick-start their season
Gary Neville insists Jose Mourinho's move to Tottenham Hotspur is just a "marriage of convenience" after his return to the game.
He returns to Champions League football on Tuesday night, with the visit of Olympiacos at the Tottenham Hotspur Stadium, which also acts as his home debut.
And Neville believes the union will serve both sides for the time being.
"Historically, if you'd said to me Daniel Levy would appoint a manager of Jose Mourinho's stature that would stand up to him, I would have said not in a million years," Neville told MNF.
"Winning big games is not a primary reason for Mourinho's appointment, it's a bonus. I think the appointment is to protect finances, it's to protect revenue.
Player ratings: West Ham vs Tottenham

Show all 22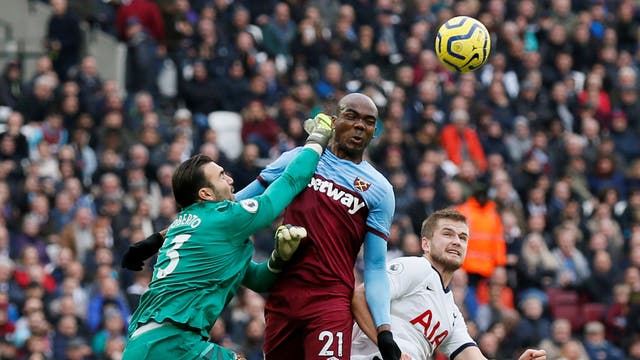 "This is the new stadium. This is the fact the team's half falling apart in terms of contract running out, a little bit of destabilisation in this squad and trying to keep them together by bringing in a big-game manager.
"For me, this is absolutely a bridge for Daniel Levy. It's a bridge for Jose Mourinho.
"Mourinho needed to get back into the Premier League to reset himself, to re-establish himself. He wanted to be in London," the former Manchester United defender added. "Daniel Levy needed someone who could get the football club quickly back up to a level that is acceptable and into the Champions League. This is a marriage of convenience."
Join our new commenting forum
Join thought-provoking conversations, follow other Independent readers and see their replies