Jurgen Klopp to Liverpool: Romantic coach enchanted by club's storied history
The German coach is old enough to remember the Merseyside club's glory days and romantic enough to wish to restore them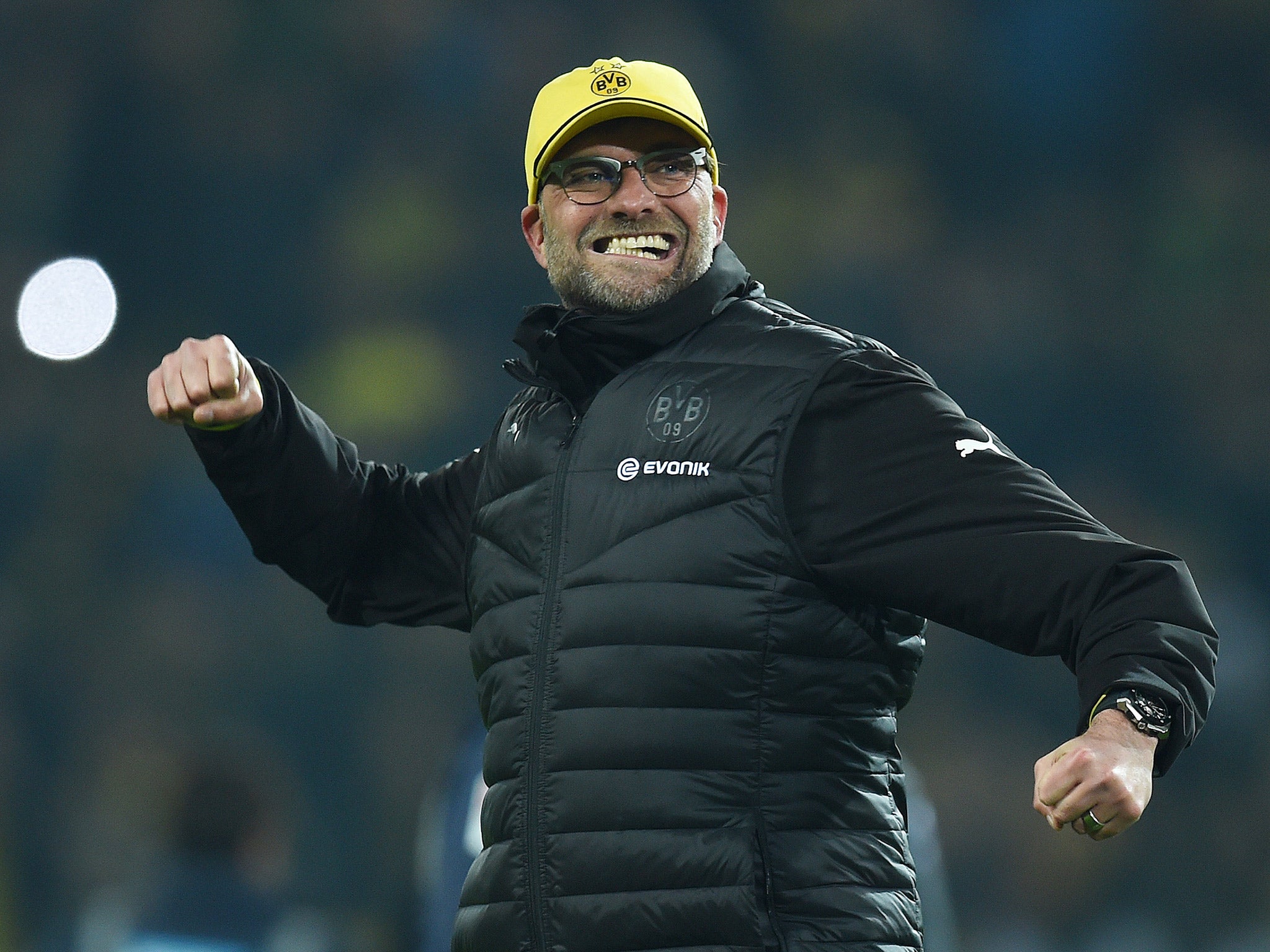 A hopeful crowd gathered at the gates of Melwood yesterday afternoon, waiting for smoke to rise from the training enclave like it does when the Vatican chooses a new pope.
Elsewhere, Jürgen Klopp and his advisors were discussing the prospect of a future at Liverpool; a managerial responsibility that on Merseyside is papal in its standing.
Those who know Klopp well say he is a romantic and this is why Liverpool enchants him. He acts on instinct and feeling. He pays attention to the memories that rattle around in the back of his consciousness; memories that remain vivid no matter how long they have been there.
Jurgen Klopp's best quotes
Carlo Ancelotti factfile
Show all 4
Like other German men in his age group, Klopp, 48, remembers when England's football teams dominated Europe. He was a month short of his tenth birthday, when, in 1977, Liverpool collected its first European Cup by beating Borussia Mönchengladbach in Rome.
As Klopp approached adulthood, Hamburg, Mönchengladbach again and Bayern Munich were dispatched by Liverpool and consequentially, Anfield's trophy room needed extending.
Klopp remembers an era when the tradition of English football commanded an aura: when Germany and its football culture aspired to be English instead of it being the other way around as it is now.
Klopp's mind is not cluttered. But it remembers. He will have thought about what it was like when he took over at Borussia Dortmund. He will realise that there are some similarities with history and present circumstance at Liverpool. He will recognise the differences too.
The message from Fenway Sports Group, Liverpool's owners, will be to make Liverpool successful again and almost certainly, to qualify for the Champions League. The message will be delivered as more of an ambition rather than a demand.
At Dortmund, he was not recruited to turn back the clocks and propel the club to the top of the Bundesliga. The mood in 2008 was corrosive: a fan base feeling short-changed and fed up of a team that did not reliably give 100-per-cent to the cause. Supporters merely wanted to see effort again, something they could identify with: players with the ability to harness the passion from the terraces onto the pitch.
Why Brendan Rodgers has been sacked
In his first weeks at Dortmund he considered it crucial the process of speaking with fan groups. When one eminent ultra who, because of his job as an insurance salesman, was caught in traffic and therefore late for a meeting by one hour, Klopp insisted on the sit-down being delayed for as long as it took because he wanted everyone to be there.
Klopp was already popular in Germany before landing the job at the Westfalenstadion. Working as a pundit during the World Cup of 2006, while he was still in charge of Mainz, his popularity rocketed because of his natural and funny manner in front of the camera. He rarely said the same thing twice and did not use stock phrases.
This ability was crucial at Dortmund where his pre-match team talks became legendary and presidential in its deliverance. His command of language when speaking in German is creative and although competent in English – certainly by the standards of other foreign managers - it may have concerned him that it is not strong enough to get an impassioned but clear message across in the really vital moments. It explains why he has rejected several offers to manage in Spain since beginning a sabbatical in May. He realises his limitations.
Klopp is certainly no careerist. He played only for Mainz before becoming manager for seven years, spending the same number of seasons at Dortmund. Though he has been offered a three-year contract by Liverpool, he feels this will be his only English club and could end up staying for longer if the relationship works.
Friends say that although he did not initially realise it, he had come to accept that a year away from football would be beneficial for his own well being, such is the intensity with which he operates. When Lucien Favre resigned as Mönchengladbach's manager on September 20, Klopp was immediately suggested as a replacement by those with power inside the club but Klopp made it clear he wanted to remain at peace for a little while longer.
Friends also say his decision to join Liverpool will not be based around what money is on offer. Potentially, he will earn considerably more at Anfield than he did at Dortmund and unusually; some believe it might even put him off, a sign of Liverpool's desperation and a reflection of the Premier League's transience.
This thought will bring him to the issue of the people he is working for. When Brendan Rodgers was sacked on Sunday by telephone, it was mainly due to the fact that those making the decision were a plane ride away across the Atlantic. When Klopp left Dortmund, chairman Hans-Joachim Watzke, was by his side and holding the expression of someone whose relative had died. Klopp, in need of a break, appeared relieved. Watzke was shattered. But he was there.
Klopp realises managing Liverpool will pose different challenges to Dortmund. He will arrive in a place that is certainly fragile and certainly fortunate, fortunate that at least one significant person inside the football world takes a sympathetic view of Liverpool's continuing claim to greatness, someone who ultimately, is stirred by the nostalgic bonds of history.
Join our commenting forum
Join thought-provoking conversations, follow other Independent readers and see their replies