Chelsea manager Antonio Conte looking to deliver 'hard hit' on Liverpool's fading title hopes
The Premier League leaders meet Jurgen Klopp's side at Anfield on Tuesday night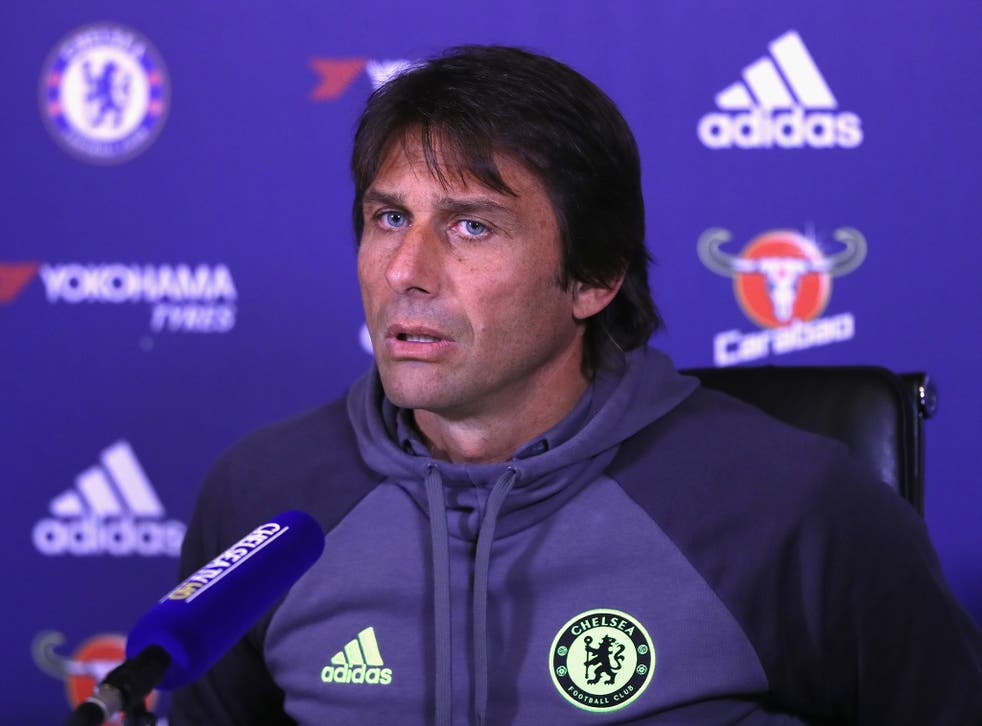 Antonio Conte said that if Chelsea win at Anfield on Tuesday night it would be a "hard hit" for Liverpool to recover from over the rest of the season.
Jürgen Klopp's side are currently in a negative spiral having won just one of their last eight games, that against Plymouth Argyle. They have slipped from just behind Chelsea to 10 points back. If Conte's side win on Tuesday, which would be no surprise, it would be Liverpool's fourth consecutive home defeat, and would leave them 13 points behind Chelsea.
Conte pointed out how even after this week there is still almost half of the season left to play, but warned how damaging it would be for Liverpool to lose.
"After this game, there are 15 games left, and a lot of points [to play for]" Conte said. "For sure, it would be a hard hit, mentally, for Liverpool [if they lose]. But I repeat: there are 15 games after this and 45 points available before the season finishes. For this reason I think the result is important, but the result doesn't decide the season of Chelsea or Liverpool tomorrow."
Liverpool outplayed Chelsea when the two teams met earlier in the season but since then Chelsea went on a record-equalling winning run and climbed to the top of the table. Conte said that his side are now a completely "different" team from what they were back at the start of the season.
"Honestly, I think that we are a different team, not Liverpool," Conte said. "We have grown a lot. If you think about the first game against Liverpool, I said we'd faced a really great team in Liverpool, but that day we were not a team. Only through work could we improve to become a team. I think it happened."
Conte can now look back at the slow start to Chelsea's season as a necessary learning process that has turned them into title favourites. "After the games against Liverpool and Arsenal, we improved a lot in our performances and our identity and our confidence," Conte said.
"We grew a lot. For this reason, now we are top of the table. It's incredible, this, because it's not easy to have two defeats against Liverpool and Arsenal and find the strength to start and arrive on top of the table with 13 wins in a row. But it happened, and I'm pleased for my players because they deserved this."
Join our new commenting forum
Join thought-provoking conversations, follow other Independent readers and see their replies