Emre Can leaving would be 'not too cool' but Liverpool and Jurgen Klopp are well-positioned to replace him
Can's loss would be a blow but the midfielder has not yet done enough to make himself irreplaceable at Anfield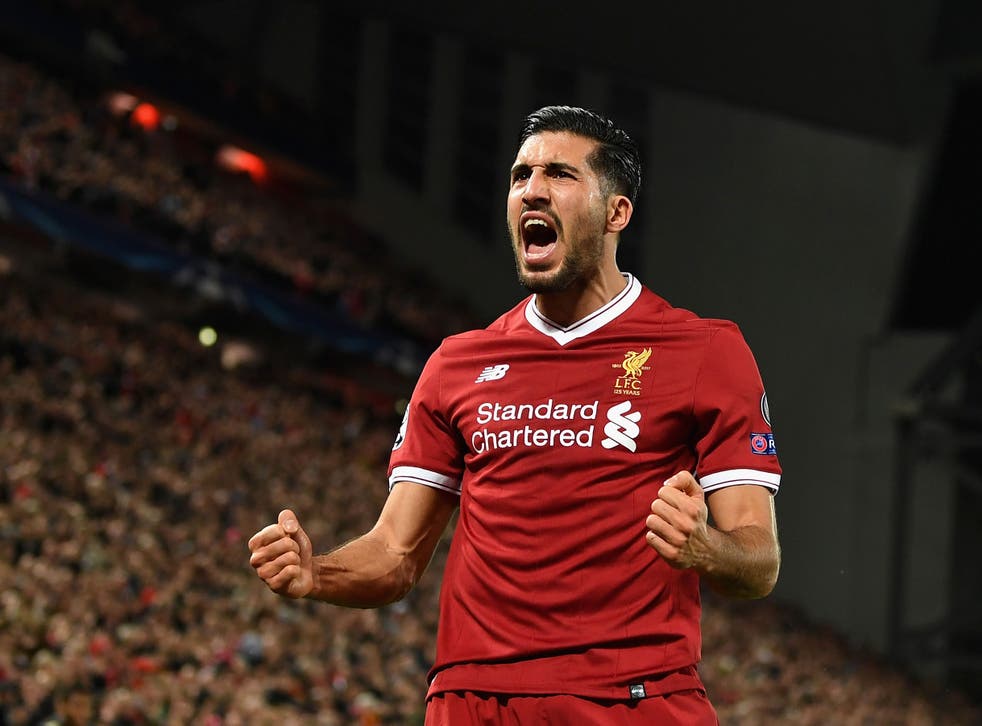 ​In just 50 days' time, Emre Can will be able to map out his departure from Liverpool by negotiating pre-contract agreements with other clubs before leaving Anfield on a free transfer in the summer. Given that the initial talks over extending his stay on Merseyside started almost a year-and-a-half ago, it is fair to say that this was never supposed to happen.
It looks increasingly likely that Can will not renew his current Liverpool contract, one that expires at the end of June. The impasse in negotiations is understood to stem from the club's reluctance to include a release clause in any new deal and - as previously discussed - it is symptomatic of wider ongoing power struggles within the current transfer market.
At least two top European clubs are courting the midfielder. Juventus' interest is long-standing and chief executive Giuseppe Marotta happily admitted as much in October when he revealed the club had failed with a summer bid.
West Ham vs Liverpool: Player ratings

Show all 23
Borussia Dortmund are comparatively late to the party but already enjoy close connections with Can's representatives. Last year, Liverpool hoped their own dealings with agent Reza Fazeli would help to snare his client Mahmoud Dahoud from Borussia Monchengladbach, only for Dortmund to swoop in and sign him themselves.
Jürgen Klopp, meanwhile, most recently said he has "no problem" with the uncertainty created by Can's situation so long as the player's performances are not affected, though a more candid answer came from the Liverpool manager in August when he described the situation as "not too cool".
You can see why Klopp is concerned. He looks set to lose a 23-year-old midfielder who still has room to develop, one who has in glimpses - like in the second leg of the Europa League semi-final against Villarreal last year - suggested he could well lead Liverpool one day. Instead, after four years of development, a player who could fetch between £30-40m in the current market will leave for nothing.
On the other hand though, there are all the doubts and questions that surround Can, a player who has certainly not done enough yet to make himself 'irreplaceable'. If Liverpool lose him, they will only lose someone who has never really found his role at Anfield. The German arrived as a defensive midfielder, ended his first season as part of a back-three, has since cameoed at full-back and occasions and is now a roaming central midfielder. Some call that versatility, but the truth is he has failed to perform consistently in any one of those positions.

Even when Can is in a defined position and in form to boot, there is the biggest limitation to his game - his lack of anything which could be described as 'pace'. This is not just pace to move away from defenders with the ball but the ability to make correct decisions quickly too. He has improved in this respect, as you expect he might after four years on the job, but it is curious to note how many of Can's best performances in that time have come in slower-paced affairs on the European stage.
The key factor in all this though is that if Liverpool need to sign a midfielder of equal or superior quality to Can, they can.
Compared to four years ago, the club's clout in the transfer market has slightly but notably improved. Back then, new arrival Can was a promising but ultimately unproven talent, sold off by Bayern Munich to Bayer Leverkusen for a modest €5m a year earlier. Even so, he would arrive at Anfield not as a reserve but on the cusp on Brendan Rodgers' first team. By the end of the campaign, he was a regular.
This was simply Liverpool's place in the pecking order at the time, during the same summer that Luis Suarez was replaced by Rickie Lambert. Their most recent transfer window may have been a mixed one, granted, but the calibre of players they attracted was far stronger. Mohamed Salah is remembered in this country as a Chelsea outcast but he was a leading player for Roma, no small European club, and one of the most exciting attacking players on the continent. Liverpool still coaxed him over.
Then there is Naby Keita. He cannot be considered a Can replacement per se as the intention is still for the two players to be part of the same squad but he is likely to take the German's place in Klopp's starting line-up come what may. Keita will arrive, too, after a long, messy, but ultimately successful transfer battle with RB Leipzig of the kind that, in the past, Liverpool have often lost.
Ultimately, Can's departure would only be a failure if his replacement turned out to be another 20-year-old with less than 50 senior appearances to his name who needs another four years to develop.
Liverpool had to pursue this type of player until recently, but the bar has been raised a little higher now.
Join our new commenting forum
Join thought-provoking conversations, follow other Independent readers and see their replies