Emre Can's contract stand-off with Liverpool reminds players they can take back control from clubs
The Germany midfielder is understood to want a release clause in his new contract at Anfield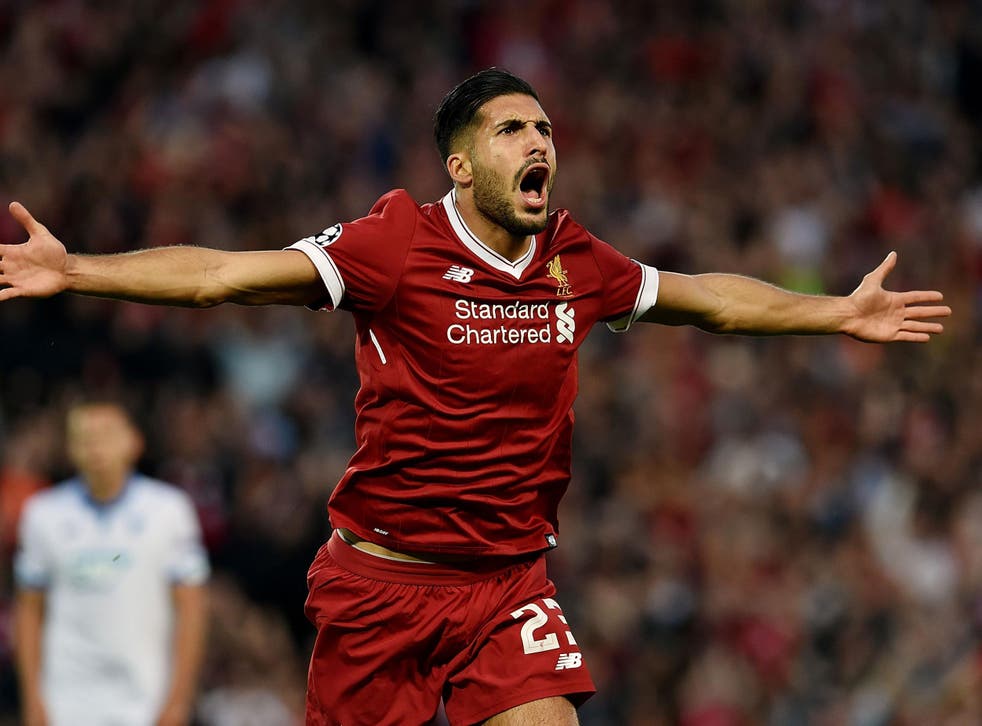 The long-standing impasse in contract talks between Liverpool and Emre Can continues, but its latest development is a significant one that hints at a growing trend in negotiations between players and clubs.
Can's representatives have been in discussions with Liverpool since the summer of last year and a resolution is still to be found. Can, for what it's worth, has insisted that money is not the sticking point. That claim appeared to be corroborated by Jurgen Klopp last month when the Liverpool manager said that only "a few little details" had to be resolved.
One of those little details, it has emerged, is the insertion of a release clause. Can arrived from Bayer Leverkusen in 2014 after Liverpool activated a £9.75m clause in his contract with the Bundesliga club. He now wants a similar - albeit more expensive - clause to be included in any renewed terms at Anfield. If an agreement is not reached before the end of June, he will be able to leave on a free transfer.
How Liverpool could line up with Keita, Van Dijk and Lemar

Show all 11
One Liverpool player who was not so adamant about an escape route when striking a new five-year deal on Merseyside last January was Philippe Coutinho, but he has since handed in a transfer request and failed to force through a move to Barcelona.
There is no suggestion that Can's desire for a release clause in his new contract is related to Liverpool's hardline stance on Coutinho, but the Brazilian's current predicament and those of several others around Europe mean that tops clubs can expect young and ambitious players like Can to start demanding more contractual leeway.
Release clauses are nothing new, but they take on a renewed significance when more and more clubs do not allow want-away players to leave for a fair price.
Premier League transfer window: The key moves
This summer's transfer window saw several clubs do exactly that, with Coutinho's case just one example. Virgil van Dijk wants to move to Anfield but remains at Southampton, stuck on a contract that only expires in four years' time. Despite spending weeks training alone and handing in a transfer request, he will only be allowed to leave once the south-coast club say so and they are yet to indicate that they will listen to offers.
Alexis Sanchez's situation is similar. After turning down an initial £55m from Manchester City for the Chilean on the final day of this summer's window, Arsenal are all but certain to lose him on a free transfer when his contract expires next summer. Sanchez, meanwhile, begins the autumn of his career at a club he would rather have left.
What can players like Sanchez, Van Dijk and Coutinho do in the current system to force through their desired moves? The answer is very little. Contracts are binding and footballers, unlike those of us in the real world, only switch workplaces at the behest of their bosses. When negotiations over new terms start again, however, release clauses are suddenly a key weapon in the player's negotiating arsenal.
Clubs may not agree to include one, of course, and the case of the world's most expensive footballer shows why. But if no release clause can be agreed, players then have the option of demanding more expensive and much shorter contracts which will only need to be renewed again before long. Footballers on shorter deals not only cost their club more money, they also leave for lower transfer fees, if any transfer fee at all.
Can's situation may soon be resolved and he could remain a Liverpool player for years to come, having said he wanted to do just that last March. Yet after a summer in which we saw more clubs exert their power over players, his contractual impasse is a reminder of the options those players have.
Join our new commenting forum
Join thought-provoking conversations, follow other Independent readers and see their replies