Jurgen Klopp claims Liverpool players are happy with rotation policy
With an eye on keeping his squad fresh for the duration of the season, Klopp has taken opportunities to rest key players for certain fixtures this season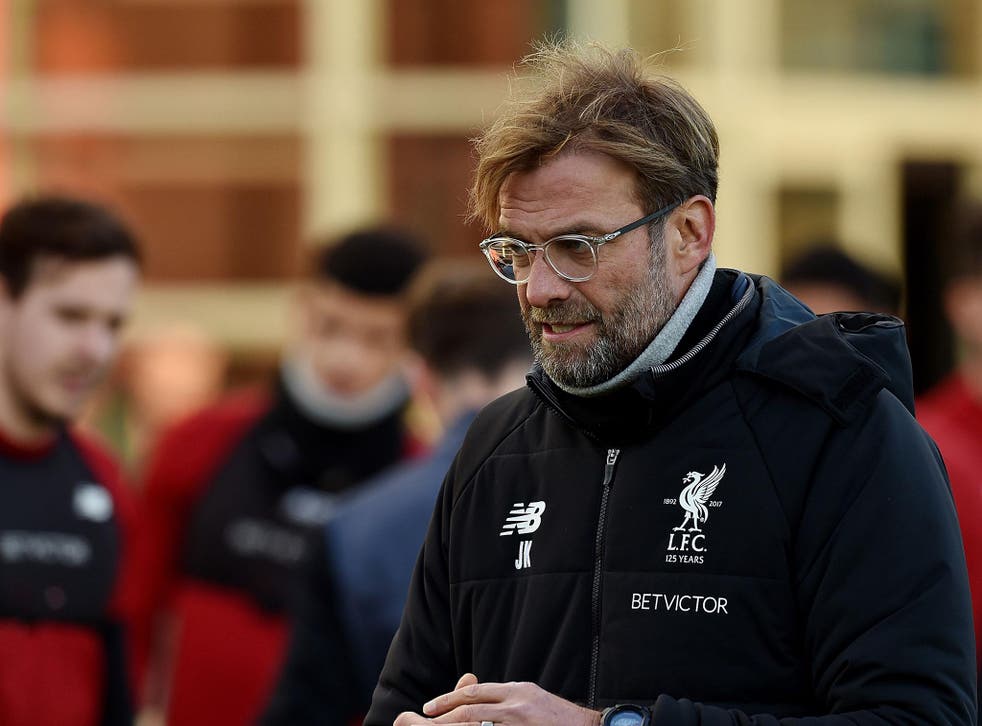 Jurgen Klopp claims Liverpool's players have bought into his rotation policy as he prepares to make changes for their New Year's Day "football war" with Burnley.
With an eye on keeping his squad fresh for the duration of the season, Klopp has taken opportunities to rest key players for certain fixtures this season.
However, the timing of some of Klopp's team selections have on occasion left Liverpool supporters puzzled.
In particular his decision recently to leave Philippe Coutinho and Roberto Firmino on the bench for their 1-1 draw with Everton in the Merseyside derby, only to start them against West Bromwich Albion a few days later, was unpopular with some fans
Klopp plans to restore Simon Mignolet in goal against Burnley ahead of Loris Karius, having left the Belgian on the bench for Liverpool's 2-1 win over Leicester City on Saturday.
The Liverpool manager will consider resting Mohamed Salah, who picked up a knock against Leicester, at Turf Moor while Firmino and Coutinho could also be given a break.
"They are buying into it. Nobody told me anything different," Klopp said.
"If you want to be part of a really good football club you need to respect there are a lot of other really good players.
"They are all happy in the moment because they are part of a really strong squad. The players know it's difficult to play all the games. If you ask them it is 'yes, I'm ready' but they aren't all the time.
"We tried to do it in November and early December, with a lot of rotation, to bring a situation where we can keep on going."
While they may toe the line publicly, whether Liverpool's players are privately happy with Klopp's approach is a little more subjective.
There have been occasion flashpoints when players have been substituted in games and their body language has suggested otherwise, although Klopp remains steadfast in his beliefs.
"We are professionals," he added. "My job is not to keep them all happy. I can't do that every day. But I can as often as they let me do it. It's all about performing.
"If you perform it's not guaranteed you will play the next game. Gini Wijnaldum played a fantastic game in the last game, Alex Oxlade-Chamberlain too. Dominic Solanke was really strong.
"With the performance level we've delivered, it's really high. Results-wise maybe it's not that sexy but all the draws we were closer to winning than losing. That is another important thing."
Salah's brace against Leicester took him to 23 goals in all competitions for Liverpool.
It equalled a club record set by Roger Hunt in the 1961-62 campaign for most goals in a season before the turn of the year and prompted yet more praise from Klopp.
"It is a remarkable record and the goals themselves are remarkable as well," he said.
"That he missed a few chances and still scored shows how a good moment he feels. Strikers in a good moment there is another chance.
"His desire to score goals is at the highest level and he is so physically strong.
"It was clear that he would help us a lot because he makes us more unpredictable with different systems. It's just good that we have him."
Whatever team Klopp selects to face Burnley he is acutely aware just how much his starting line-up will have to battle against Sean Dyche's side.
"The job now is to get ready for another football war in Burnley again," Klopp explained.
"We will make sure we'll be ready from the first whistle. If any Liverpool doesn't respect their season and think we can go there and make half a game of it then… it's going to be a fight.
"They've shown already that they are ready to fight. Not always genius, not always perfect, but with heart and I love that. We can show we've learned a little bit about Burnley."
Register for free to continue reading
Registration is a free and easy way to support our truly independent journalism
By registering, you will also enjoy limited access to Premium articles, exclusive newsletters, commenting, and virtual events with our leading journalists
Already have an account? sign in
Register for free to continue reading
Registration is a free and easy way to support our truly independent journalism
By registering, you will also enjoy limited access to Premium articles, exclusive newsletters, commenting, and virtual events with our leading journalists
Already have an account? sign in
Join our new commenting forum
Join thought-provoking conversations, follow other Independent readers and see their replies