Jurgen Klopp: Liverpool manager is a 'football madman', says Henrikh Mkhitarayan
The Armenia international also claimed that Dortmund's players have more freedom under Thomas Tuchel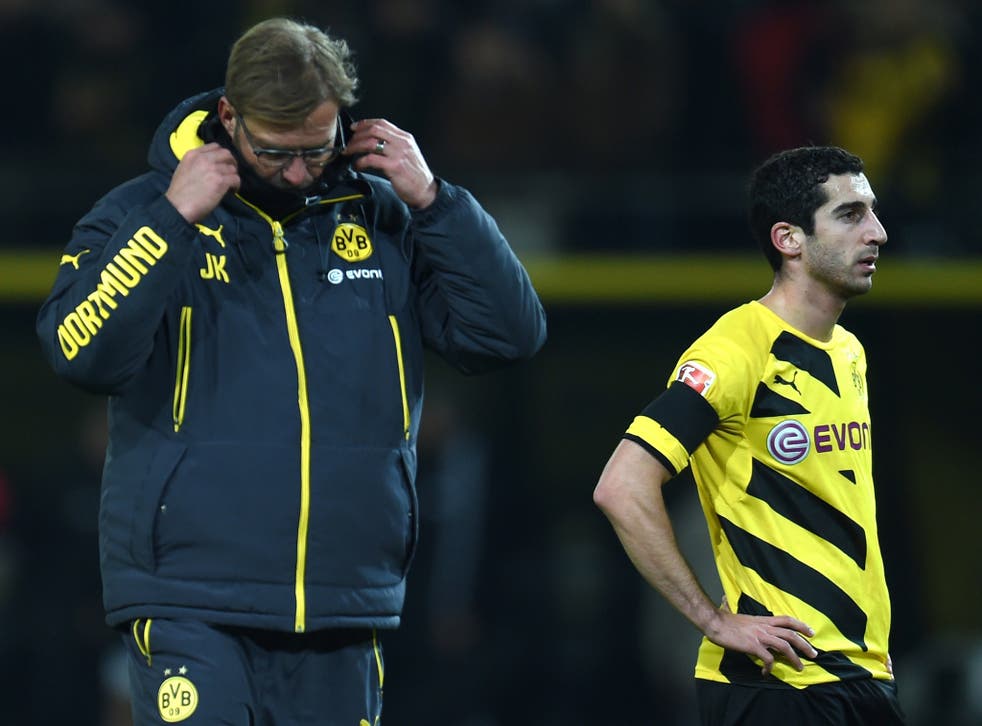 Henrikh Mkhitarayan has described Liverpool manager Jurgen Klopp as a "football madman" ahead of their reunion in the Europa League.
The Borussia Dortmund midfielder, who Klopp brought to Signal Iduna Park in the summer of 2013, also unfavourably compared his former boss' tactics to those of his successor, Thomas Tuchel.
Mkhitarayan, who struggled for consistency during his first few years in the Bundesliga, has prospered since Tuchel took over, with 15 goals and 14 assists this season.
The Armenia international attributes this improvement to Dortmund's new coach and claims that, without Klopp at the helm, he and his team-mates have more freedom.
"With Klopp, he was a football madman: pressure and counter-attack," he said in an interview with Italian newspaper Gazzetta dello Sport.
"Instead, Tuchel has changed our lives. Now we command the game and I have more freedom to attack. Thanks to him I now make myself more useful."
Mkhitarayan, whose contract at Signal Iduna Park expires next summer, turned down a move to Liverpool in favour of Dortmund three years ago.
The 27-year-old has been linked to Merseyside since and will finally make an appearance on Merseyside next month, when the two clubs meet in the Europa League.
Die Schwarzgelben entertain Klopp's men on 7 April, with the return leg one week later at Anfield.
Register for free to continue reading
Registration is a free and easy way to support our truly independent journalism
By registering, you will also enjoy limited access to Premium articles, exclusive newsletters, commenting, and virtual events with our leading journalists
Already have an account? sign in
Register for free to continue reading
Registration is a free and easy way to support our truly independent journalism
By registering, you will also enjoy limited access to Premium articles, exclusive newsletters, commenting, and virtual events with our leading journalists
Already have an account? sign in
Join our new commenting forum
Join thought-provoking conversations, follow other Independent readers and see their replies