Jurgen Klopp says Liverpool midfielder Philippe Coutinho did nothing 'unforgivable' in Barcelona transfer saga
Coutinho attempted to force through a move to Barcelona during the summer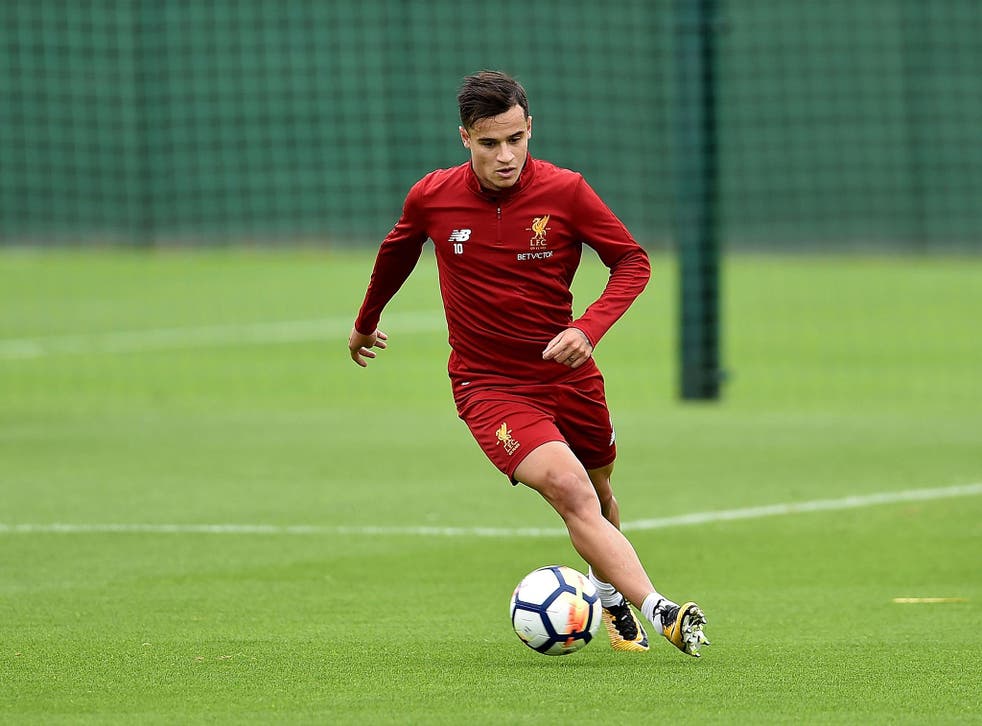 Jurgen Klopp has insisted that his relationship with Philippe Coutinho has not been affected by the Liverpool playmaker's agitation for a move away from the club earlier this summer.
Coutinho handed in a transfer request a day before the start of Liverpool's new Premier League season in an attempt to force through a move to Barcelona.
Liverpool rejected a total of three bids from Barcelona for Coutinho's services, with the Catalan club's final offer reaching £114m.
Liverpool's Champions League group stage squad

Show all 22
Following the close of the transfer window, Klopp faces the task of re-integrating Coutinho into his squad but the Liverpool manager does not believe that it will prove too difficult.
"I can explain it a little - maybe a few of you have had a split in a good relationship, with your wife or whatever, and it is not good to think about the time you were split," said Klopp.
"It was not the most easy time, but that is the transfer window. It is not the first time and it won't be the last time in history when similar things will happen.
Premier League transfer window: The key moves
"I really think we handled it really well. Not all the things in newspapers were 100 per cent right but it is normal a lot of things were coming up in a situation like this.
"But nothing I am aware of was unforgivable. The most important thing is no one told me anything where I thought 'Oh, that is too much'.
"He came in yesterday, accepted 100 per cent the situation - I didn't even have to say anything about it."
Register for free to continue reading
Registration is a free and easy way to support our truly independent journalism
By registering, you will also enjoy limited access to Premium articles, exclusive newsletters, commenting, and virtual events with our leading journalists
Already have an account? sign in
Register for free to continue reading
Registration is a free and easy way to support our truly independent journalism
By registering, you will also enjoy limited access to Premium articles, exclusive newsletters, commenting, and virtual events with our leading journalists
Already have an account? sign in
Join our new commenting forum
Join thought-provoking conversations, follow other Independent readers and see their replies