Roberto Firmino arrest: Liverpool striker charged with drink driving on Christmas Eve
Firmino was stopped by Merseyside Police in the early hours of Saturday morning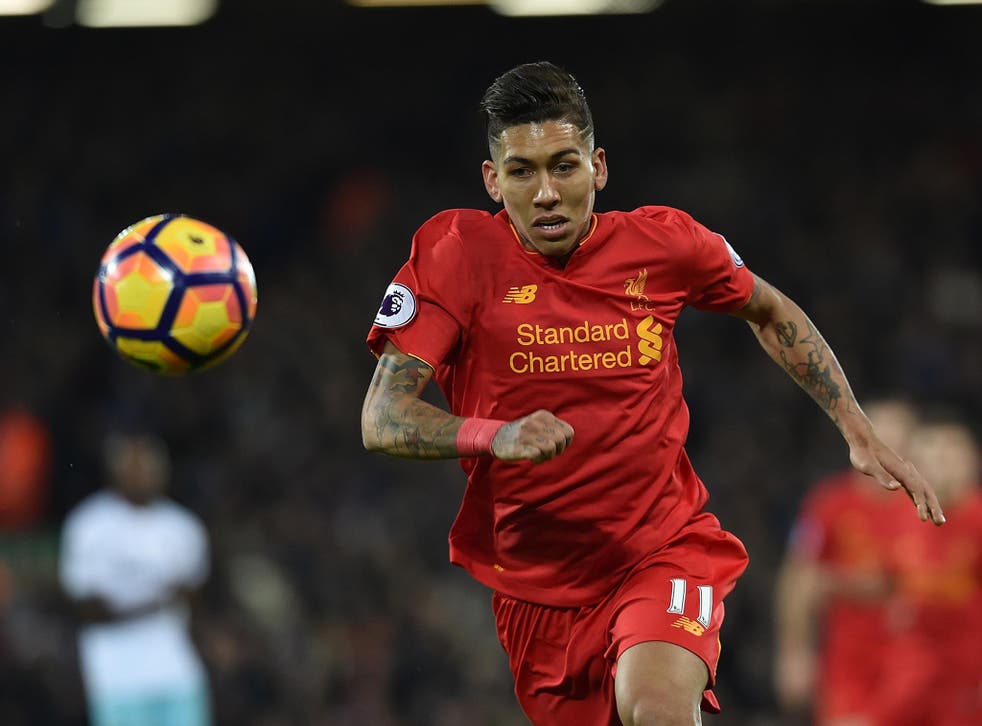 Liverpool forward Roberto Firmino was arrested on Christmas Eve and charged with drink driving, leading to calls from fans that he should be dropped from the first team for Tuesday's Premier League fixture against Stoke City.
Firmino, 25, was stopped by police in the early hours of Saturday morning and has been charged with drink driving, with the Brazilian due to appear in court next month.
A Merseyside Police spokesman said: "Merseyside Police has charged a 25-year-old man with drink driving after his car was stopped in Liverpool city centre in the early hours of Saturday, December 24 2016.
"Roberto Firmino, from Liverpool, will appear at Liverpool City Magistrates Court on 31 January 2017."
If found guilty, Firmino is likely to face a driving ban and a fine.
Firmino is free to play in Liverpool's match against Stoke City on Tuesday as well as the crucial New Year's Eve visit of Manchester City to Anfield, but the club could choose to suspend the forward if they believe there is reason to do so.
Liverpool are not in action on Boxing Day as they play Stoke City on Tuesday, a day after most of their Premier League rivals. The striker has grown into one of the fan favourites at Anfield this season, although the news of his drink-driving charge has not gone down well with supporters who believe he should be dropped.
Premier League match preview: Liverpool v Stoke
One fan questioned whether manager Jurgen Klopp would stick by Firmino, having already banished Mamadou Sakho from the Liverpool first team over his attitude and behaviour.
Liverpool January transfer targets

Show all 7
They wrote: "The worry now is we have seen what happens when you let Klopp down. Sakho got binned instantly. Possibly Firmino will suffer Same fate."
Some fans even suggested that Klopp should look to sell Firmino if he is found guilty this week, with Sakho banished from the squad for much less than Firmino's alleged crime.
Firmino is due to attend Liverpool City Magistrates Court this week, though his appearance will not come before the visit of Stoke on Tuesday, and his inclusion will rest on whether Klopp wants to play him or not.
Join our new commenting forum
Join thought-provoking conversations, follow other Independent readers and see their replies