Liverpool will not appeal Sadio Mane red card as Jurgen Klopp insists it is a 'waste of time, just like the game'
Mane was sent off for a high boot on goalkeeper Ederson, with the Reds going on to lose 5-0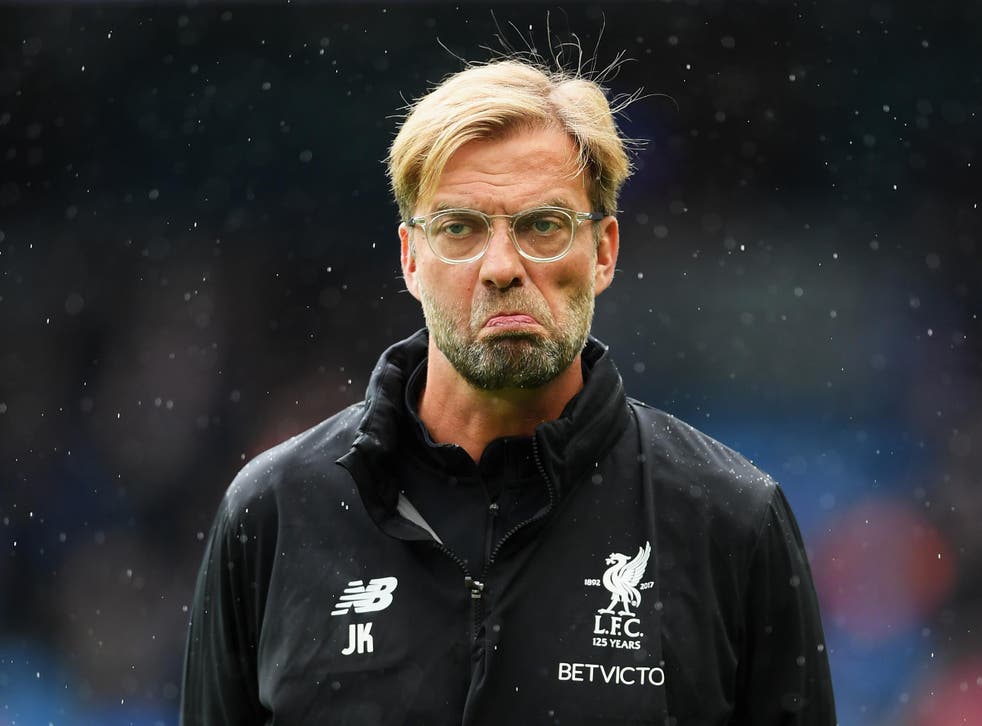 Jurgen Klopp says he will not be appealing Sadio Mane's red card from the 5-0 defeat to Manchester City, saying it would be "another waste of time, like the game", as he also stated the forward is "very, very, very upset".
Mane was sent off by referee Jon Moss after 36 minutes when he caught goalkeeper Ederson's head with a high foot when both went for a loose ball. While Klopp would not say whether he agreed with the decision, he said it was "an accident" and "very unlucky".
"It never works," the German said of any appeal. "It would be another waste of time, like the game today.
"It was an accident. [Mane] is very unlucky. The situation I think everyone knows he didn't see the goalie. There was not one second he looks on the goalie. He just wanted to get the ball as soon as possible. Hopefully the goalie is not seriously injured.
"Sadio is very, very, very upset. He is shocked about the decision and I am sure also about the situation… I am sure enough will find enough reasons to say it was the right decision."
Philippe Coutinho was not in Klopp's squad despite scoring for Brazil in the international break, and the German dodged questions as to whether the attacker would be in the team for the midweek Champions League match against Sevilla at Anfield. The Liverpool manager instead expressed surprise the game was not on Tuesday.
10 debuts to look out for in the Premier League

Show all 10
"We play Wednesday. One day more. Good. Yes."
As regards the general performance, Klopp said he was disappointed Liverpool didn't take their chances when it was 11 against 11, and lamented the amount of space his side gave up. The general impression was that he didn't think there was too much to read into the game, though, as he said he will try to "ignore the result" since "one man down against City, it is really not the best place to be".
"I really expect from us that we are much stronger in the first half hour. Both teams did not defend really well. Both teams were not compact. We had a lot of chances, with two yellow cards [for City] on the 18-yard line. It was in a lot of moments very unlucky for us. We cannot change luck but we can change performance. I said at half-time that I thought it we were completely spot on, I know it is difficult after the international break, but I thought we could have - should have - been in the lead in the first half and the 1-0 when it was 11 versus 11, and that is a moment when we are in possession, everything is good. City didn't play too high pressure.
"I will try to ignore the result. Not the mistakes but the result. That is already done. We should have scored. We should have had more chances. Mo [Salah] was three or four times on the touchline in the 18-yard box or even in the six-yard box and no one was on the front post. Then with one man down it was a difficult situation. I was still positive. With one man down against City, it is really not the best place to be. A lot of times in training we defend with seven against 14 and we cannot create chances. We could have done better in the second half. It was a hard lesson today. We also need to learn the first half we need to influence the game in another direction. We need to score here. Everybody saw it.
"Both teams were not really compact. That is true. I was not happy about this. You can defend not perfectly and still win 5-0. All three up front were not really involved. They didn't create many things. City can come late and then they pass between the lines. We had our chances in the first half and we were maximum 60 per cent. We had one of these days where everything so obviously goes against us."
Join our new commenting forum
Join thought-provoking conversations, follow other Independent readers and see their replies