Trent Alexander-Arnold's England exile is not the most bizarre in Liverpool's history
Alan Hansen and Steve Nicol were given few opportunities with Scotland during their time with the Reds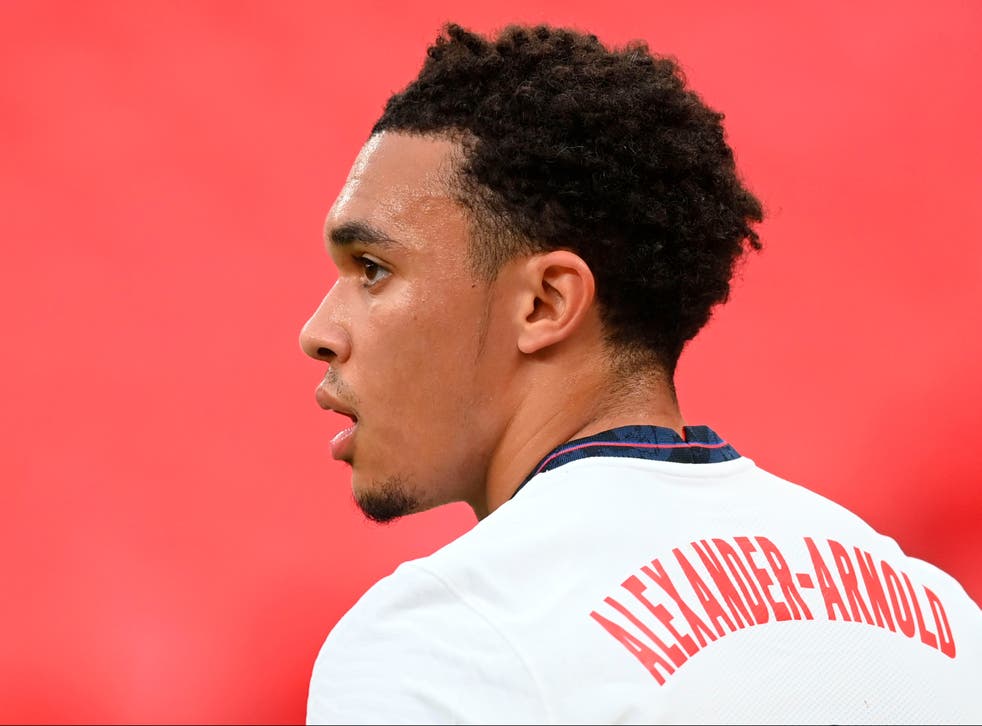 Trent Alexander-Arnold has a right to feel aggrieved after being left out of Gareth Southgate's England squad for the matches against San Marino, Albania and Poland. The 22-year-old's form might have dipped this year but he has still maintained very high standards. After being head and shoulders above the competition at right-back, he is merely ahead of the rest.
He was something close to his best in the 1-0 victory over Wolverhampton Wanderers last week, displaying great anticipation while defending and creating chances going forward. Reece James, Kyle Walker and Kieran Trippier are having good seasons but none of them have the range of Alexander-Arnold. No wonder there is an air of bewilderment at Anfield.
This is not the most bizarre exclusion from international football in Liverpool's history, however. Two of the best players to wear the Liver Bird were largely spurned by their national side.
Read more:
In their case it was Scotland. Alan Hansen and Steve Nicol were used by successive managers as if they were fringe squad members. Hansen, who won six titles, three European Cups, two FA Cups and four League Cups, is arguably the best ball-playing centre-back the British Isles have produced. He earned a meagre 26 caps under Jock Stein, Alex Ferguson and Andy Roxburgh.
The most famous moment in Hansen's Scotland career came in the 1982 World Cup in Spain. With six minutes left in the last of the first group matches, Stein's team were 2-1 up against the Soviet Union and set to advance to the next phase. The Liverpool defender was drawn out to the flank by Ramaz Shengelia and mistimed a header that went back towards the Scottish goal. Willie Miller came across to sweep up the danger but Hansen collided with the Aberdeen centre-back and Shengelia was allowed to run free on goal and equalise. Scotland were going home.
For all Hansen's ability, the combination with Miller did not work. The Aberdeen stopper, who was described by Ferguson as "the best penalty box defender in the world," felt that the pair were too similar.
After Spain, Hansen was capped a mere nine times. Miller's preferred partner was his Aberdeen team-mate Alex McLeish and the duo made a better combination.
There were other factors involved, too. At the time Scottish players who moved to England – "Anglos" was the term used – were often excluded from selection. There was a bias in favour of those who remained north of the border. It was also felt that Liverpool were reluctant to allow their employees to play too much international football. At Hampden, the headquarters of the Scottish FA, there was a belief that Hansen had cried off with injury on too many occasions, only to emerge fit and healthy for Liverpool's next game. Stein did not trust him.
Even so, Hansen was a genuinely world-class performer. "It was crazy Scotland didn't get more out of him," Graeme Souness said. Souness earned 54 caps, which is not as substantial a return as might be expected for a player and leader of his talent.
Nicol's treatment was almost as bewildering. He is perhaps the most underrated player in Liverpool history. If he had spent his entire career at right-back, he would have been one of the finest exponents of the position the game has seen. Instead, his versatility worked in favour of the team but against Nicol's legacy. He could play on the left, in the centre of defence and across the midfield with little drop-off in performances. Although he won the Footballer of the Year award in 1989, he is sometimes overlooked in the pantheon of Liverpool greats. He was frequently overlooked by Scotland, too.
In his eight-year international career, Nicol racked up just 27 caps. Unlike Hansen, he went to the 1986 World Cup in Mexico but was carrying a stomach injury. There were suspicions in Scotland that neither player was committed enough to the cause but nothing could be further from the truth. Nicol regards the day he was selected for the national side as one of the best in his life.
Alexander-Arnold will not spend much time in exile. It would be a big shock if he was left at home for the Euros. As disappointed as he may feel at the moment, he will not be treated with as much disdain by England as his illustrious predecessors were by Scotland.
Register for free to continue reading
Registration is a free and easy way to support our truly independent journalism
By registering, you will also enjoy limited access to Premium articles, exclusive newsletters, commenting, and virtual events with our leading journalists
Already have an account? sign in
Register for free to continue reading
Registration is a free and easy way to support our truly independent journalism
By registering, you will also enjoy limited access to Premium articles, exclusive newsletters, commenting, and virtual events with our leading journalists
Already have an account? sign in
Join our new commenting forum
Join thought-provoking conversations, follow other Independent readers and see their replies