Louis van Gaal press conference: Manchester United manager defends his side after Paul Scholes criticism
'Sticks and stones can break my bones but names will never hurt me...', says the Dutch coach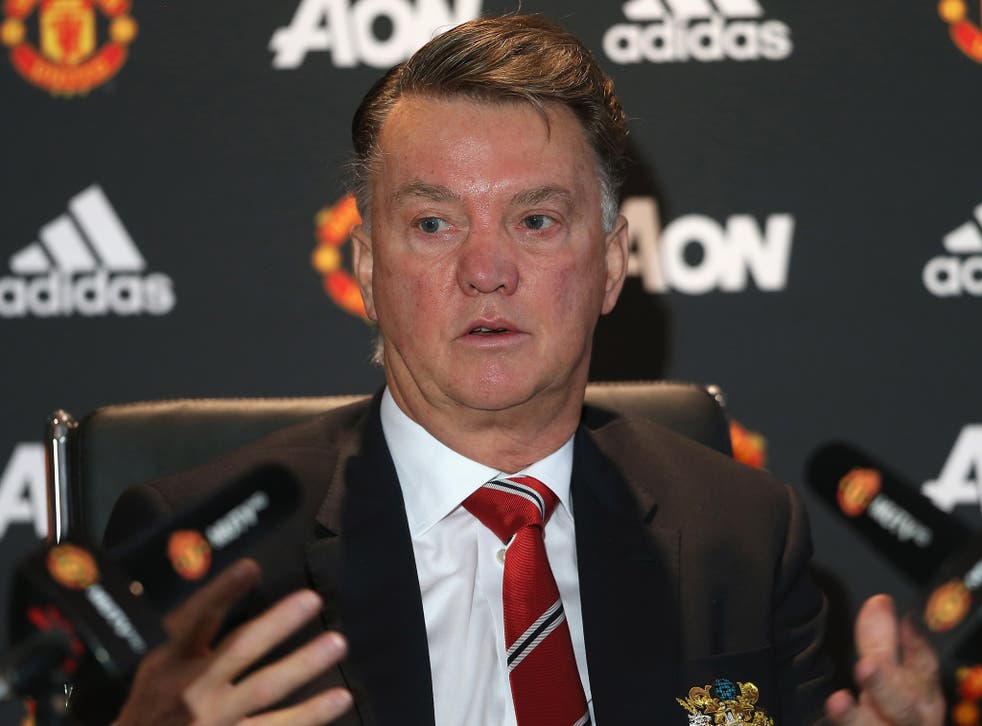 Manchester United manager Louis van Gaal responded bluntly to Paul Scholes' criticism of his side during his pre-match press conference on Friday.
Scholes, who made 718 appearances for the club over a course of twenty years, condemned the Dutchman's style of play as risk-free and lacking creativity, as well as suggesting that he would have disliked playing under his regime.
When questioned over the former midfielder's comments, Van Gaal dismissed the criticism and vehemently defended his brand of football.
"You have an expression, sticks and stones can break my bones but names will never hurt me," said Van Gaal.
"You understand the meaning of this? It has no effect, he [Scholes] doesn't have the responsibility."
Van Gaal went on to question Scholes' motivation behind making such strongly-worded criticisms of the team while also reaffirming his respect for the club legend.
"Why does he say it? For the benefit of the club or himself?
"I always take risks, but I do not agree with his opinion. I don't want to disagree with him because he is a legend, he has a lot of resonance.
"When you are a legend, you must speak with the manager, or his friend Ryan Giggs, or Ed Woodward.
"But he is paid by BBC or Sky to say some things," he added.
The 64-year-old defended his team again when asked whether Scholes' sentiments may be shared by the club's supporters, who saw their side slump to a penalty shoot-out defeat against Middlesbrough in the Capital One Cup on Wednesday night.
"You think so?" Van Gaal asked. "That is your opinion.
"We play for the fans and you see the stadium is still full for the Capital One Cup. That is not normal.
"I think United is always entertaining. I read the papers and I see that it is boring, but I don't think there are more spectators in another stadium than ours.
"I cannot imagine how it is in other stadiums, but it was a fantastic atmosphere, because of the Boro and United fans, and they have supported the players fantastically.
Although Scholes did not call for Van Gaal to leave Old Trafford, the Dutchman brought up the subject of his job security, insisting that any decision on his future at the club would be made by the club's ownership.
"I know when we shall lose and lose and lose that I shall be finished. I know that," Van Gaal said.
"But I shall do everything for this club because I think these fans are unbelievable. I have said this already many times.
"Last year, we had 13 points out of 10. This year, the fans know we have 20 points out of 10. Last year, it was not like that.
"We are improving a lot. It is a process. It takes three years, that's why I signed [for] three years.
"When Mr. Scholes thinks I better go, I go, but he is not the responsible man. That is the Glazers and Mr. Woodward."
Register for free to continue reading
Registration is a free and easy way to support our truly independent journalism
By registering, you will also enjoy limited access to Premium articles, exclusive newsletters, commenting, and virtual events with our leading journalists
Already have an account? sign in
Register for free to continue reading
Registration is a free and easy way to support our truly independent journalism
By registering, you will also enjoy limited access to Premium articles, exclusive newsletters, commenting, and virtual events with our leading journalists
Already have an account? sign in
Join our new commenting forum
Join thought-provoking conversations, follow other Independent readers and see their replies