Luis Suarez welcomes £30m bid from Arsenal as prospect of leaving Liverpool but remaining in the Premier League is not ruled out
Sam Wallace
Wednesday 10 July 2013 12:36 Comments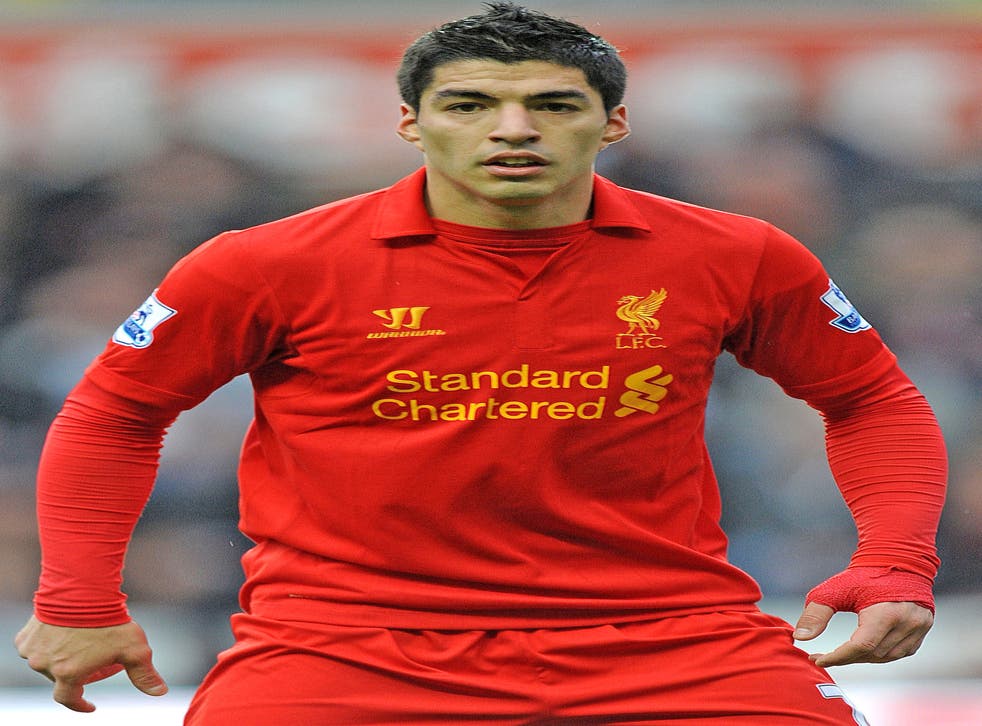 The Liverpool striker Luis Suarez has admitted that he is aware of the interest from Arsenal and that it is not impossible he may yet stay in the Premier League.
The 26-year-old has launched a number of attacks on what he sees as his unfair treatment at the hands of the English media since his 10-game ban for biting Branislav Ivanovic, but conceded in an interview with a Uruguayan radio station that he could still be persuaded to stay in the country.
The strength of the interest from Arsenal is unclear, or how far they might have gone with a formal inquiry over the player's availability. A £30m offer has been suggested, but as it stands, Suarez said that he was still due to report for Liverpool's Australia tour on 21 July. He added that "one phone call can change everything".
Asked about Arsenal's potential interest, Suarez said it was "surprising". He added later: "There are a few options and Liverpool are aware of that. There hasn't been any firm options. There are two or three clubs who I think are interested."
Asked whether he would be prepared to join another English club, Suarez said that the interest from other English clubs demonstrated that "clubs are still assessing players on their ability which means I could go back and do things well over there".
On Monday, Suarez's agent, Pere Guardiola, was in Liverpool to tell the club that it was still the player's intention to leave this summer.
Liverpool and Tottenham Hotspur are understood to be interested in Christian Benteke, who has asked to leave Aston Villa.
But Villa are not prepared to negotiate for less than £25m. The striker, who only joined last summer from Genk, has three years left on his contract. He will miss the club's tour of Germany this week under an agreement reached before the latest saga.
Liverpool's long-standing transfer target Henrikh Mkhitaryan was presented as a Borussia Dortmund player following his transfer from Shakhtar Donetsk.
Register for free to continue reading
Registration is a free and easy way to support our truly independent journalism
By registering, you will also enjoy limited access to Premium articles, exclusive newsletters, commenting, and virtual events with our leading journalists
Already have an account? sign in
Join our new commenting forum
Join thought-provoking conversations, follow other Independent readers and see their replies