Magpie's first XI: The Tyne's not a-changing
Keeping virtually the same starting line-up is key to Pardew's success at Newcastle this season
Steve Tongue
Sunday 13 November 2011 01:00 Comments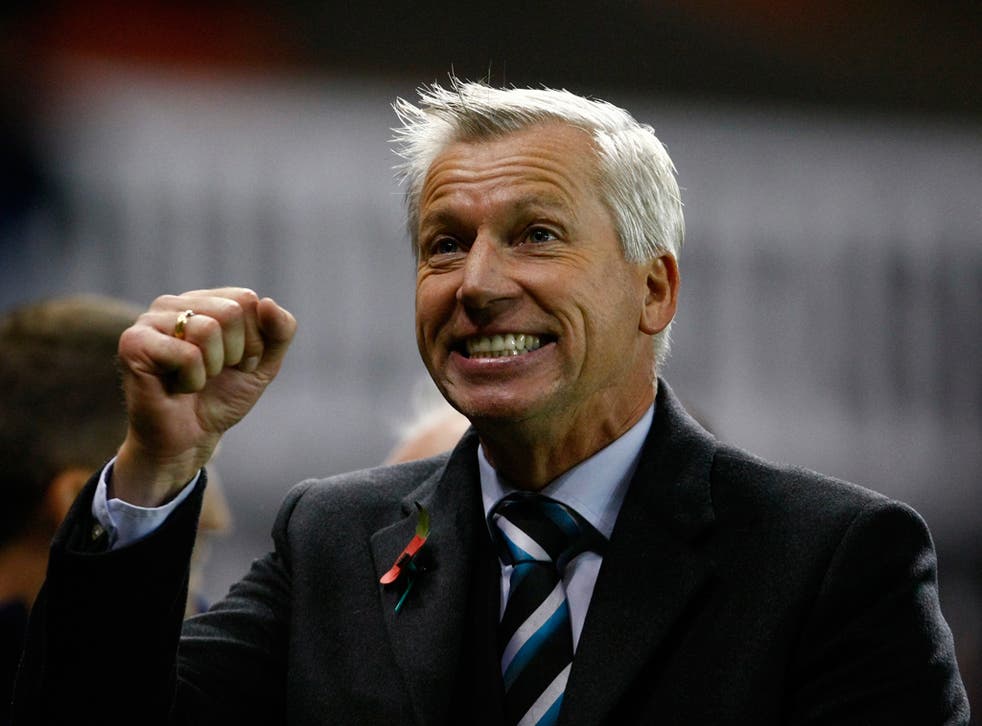 It was one of the late Bill Shankly's standard lines to reporters: "Same team as last season, boys." In the summer of 1966, he had a point: Liverpool had just become champions by using only 14 players, two of whom were reserve strikers who appeared only four times between them. In other words, the title was effectively won by 12 men.
In these days of rotation and substitutions aimed at keeping large first-team squads fit and happy, it will never happen again, and the adage "never change a winning team" is out of fashion. Yet there is one Premier League manager who believes in the benefits of a settled side. As the tables based on our exclusive research show, Newcastle have made a mere seven changes in 11 League matches, including one run of four unchanged games.
Alan Pardew's team started the season surprisingly well and have essentially stuck with the same team, which is unbeaten. From the side that played against Arsenal on the opening day, Joey Barton was transferred and replaced by Gabriel Obertan, and in attack Leon Best has taken over from Shola Ameobi. The back four and goalkeeper have started every game and Pardew believes this consistency has been an important part of their success.
He told The Independent on Sunday: "It's certainly helped to have that continuity in the side, particularly the back four who have been outstanding together as a unit. They've developed a very good understanding with each other. Continuity is great for confidence withinthe team and that has definitely contributed to our good start. That said, our entire squad is of huge importance and against Everton, for example, where we had to make changes due to injury, I was delighted with the way other players such as Danny Guthrie came in and fitted seamlessly into the team."
Where Pardew has tried to minimise discontent among the rest of his squad is by using a large number of substitutes, so that 24 players have made an appearance, however fleeting. It is very much a sign of the times that with less than a third of the season gone, every team has already used a minimum of 20 players.
The starting point for our investigation was a suggestion that while the big clubs rotate players regularly,the struggling ones do not have the luxury of such options. As the tables show, however, that is not quite the case. While the two Manchester clubs, Arsenal and Chelsea make most changes – 31 so far in United's case – they clearly have the depth of quality in the squad and still win games.
Arsenal and Chelsea have never named an unchanged side, United, City and Liverpool have done so only once. But the bottom three, Wigan, Bolton and Blackburn, have made more changes than almost anyone else as they seek a winning formula that has so far proved elusive.
Research: Ben Gledhill
Register for free to continue reading
Registration is a free and easy way to support our truly independent journalism
By registering, you will also enjoy limited access to Premium articles, exclusive newsletters, commenting, and virtual events with our leading journalists
Already have an account? sign in
Join our new commenting forum
Join thought-provoking conversations, follow other Independent readers and see their replies