Manchester City manager Roberto Mancini says FFP plan is unfair on rich clubs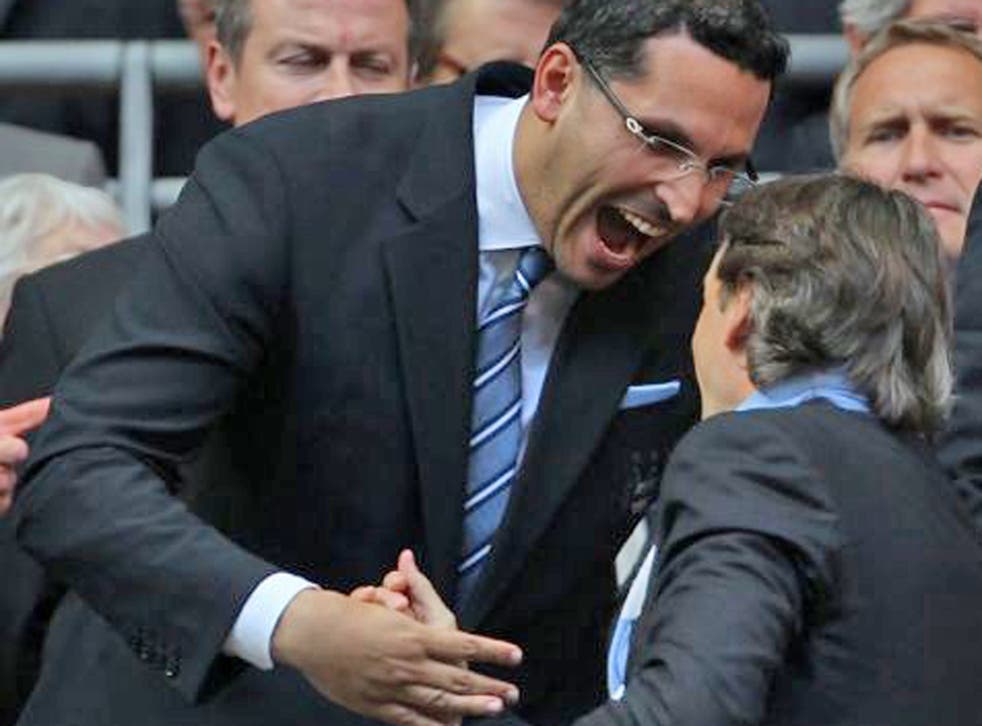 Manchester City's manager, Roberto Mancini, has said that he personally disagrees with the notion of financial fair play, insisting that it should be up to a "rich man" to spend money as he chooses.
City are undertaking rigorous work to ensure they comply with Uefa's Financial Fair Play regime, despite being one of six domestic top-flight clubs who voted against Thursday's Premier League resolution restricting the amount of income that they can spend on players' wages. Mancini said that "if the rules are this, we should work for this" but added that they did not fit with his notion of fairness. "I do not agree. If I am a rich man, I want to spend all my money for my team. It's my job. I don't agree with this in general. This is life. I do not agree with this rule but it is only my personal opinion."
The installation of Brian Marwood to oversee the work of City's Academy, last year, foretold how important the development of young talent is to City's future with the new financial strictures in place, and Mancini said "in football if you work well, you can find good players without spending maybe £30m on one player". But he also reflected a long-held City frustration. "If a normal club that doesn't have a lot of money to spend wants to buy one good player, maybe they can spend £8m. If [it's] Manchester City, the club asks for £25m or £30m," he said.
Manchester United manager, Sir Alex Ferguson, yesterday said he doubted Uefa's FFP system was enforceable. "It's all good in theory but the application will always be different," he said. "If people have money to burn they can place it anywhere in the world. I'll be interested to see how they think they can operate it. It would be good if it was applicable but I have my doubts."
Mancini, whose side are at Southampton today, was sarcastic when asked when Micah Richards, who has been out since October with a knee injury, might return. "Maybe next summer! I don't know. I think maybe another month," he said.
Of Carlos Tevez's disappointment with being confined to the bench in last Sunday's disappointing 2-2 draw with Liverpool, Mancini reflected: "Maybe he was not happy. I don't think there are players who are not happy when they can play [and do not]."
Join our new commenting forum
Join thought-provoking conversations, follow other Independent readers and see their replies