Pep Guardiola banned Manchester City players from having sex after midnight, reveals Samir Nasri
Nasri stated that the sex ban was imposed by the Catalan because it used to get the best out of Lionel Messi and Robert Lewandowski prior to their matches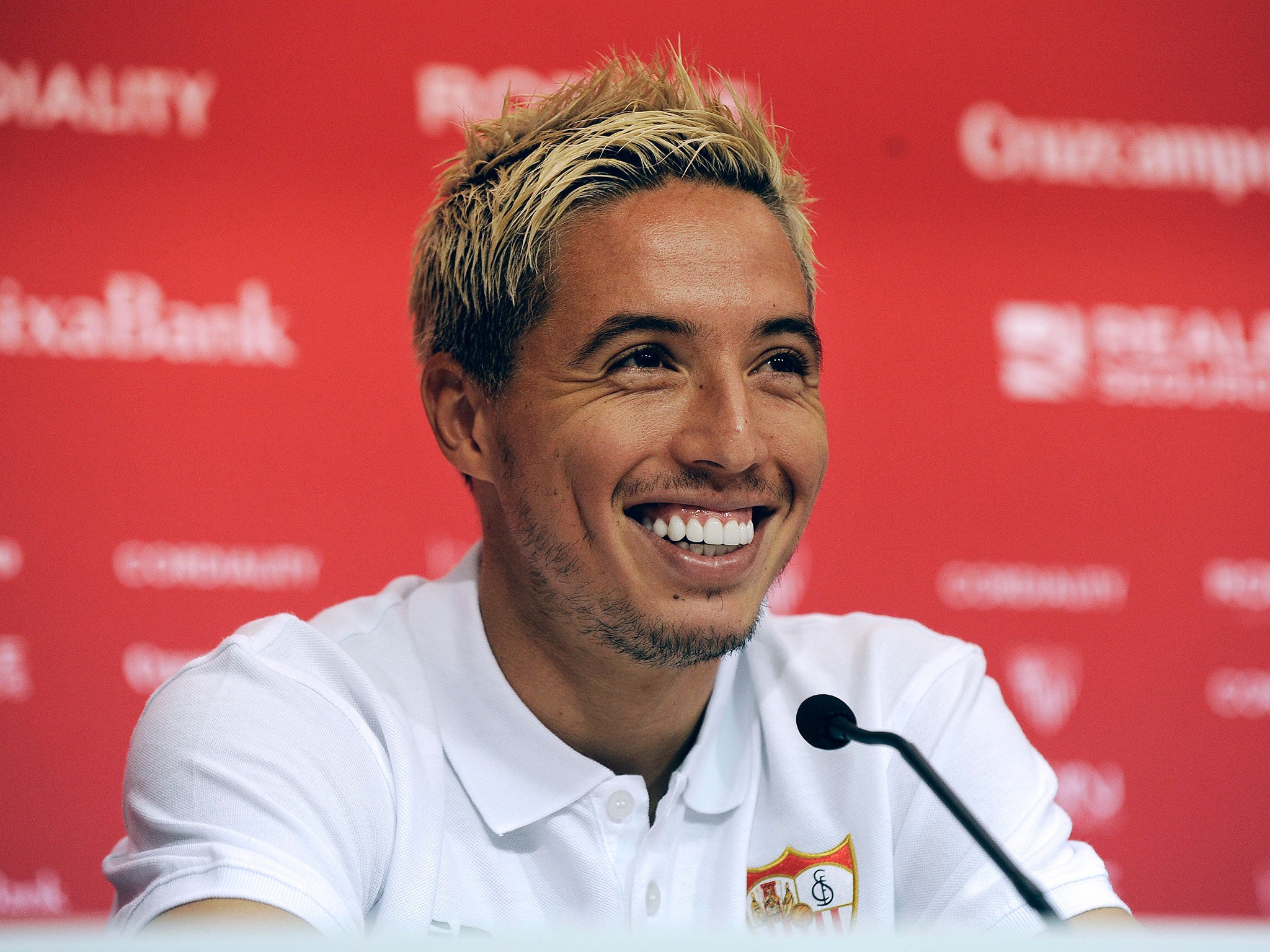 Famed for his professional, hardnosed managerial approach to the game, Pep Guardiola's footballing philosophy is the stuff of legend.
But Samir Nasri has offered a bizarre new insight into one of Guardiola's lesser known policies.
Speaking to L'Equipe, the Frenchman revealed how one of Guardiola's first acts as Manchester City manager was to ban every player from having sex after midnight – even if they were off the next day.
Nasri stated that the sex ban was imposed by the Catalan because it used to get the best out of Lionel Messi and Robert Lewandowski prior to their matches.
"Relations must be before midnight. Even if you have a free day the following day," Nasri said. "It's so you can have a good night's sleep.
"He told us this is how he managed to get the best out of [Lionel] Messi and [Robert] Lewandowski, and for them to avoid the maximum number of muscular injuries."
The player, who is currently on loan at Sevilla, added that Guardiola's attention to detail was without precedent within the sport.
"With Guardiola, on the first day of training, you know how you should play, how to squeeze and also how to stand off the ball," he said. "The next day, you have videos for everything that you have to do.
"He will not bully you, but he will do everything to make you progress, to get you to know you how to position yourself and how to play. He's a picky person."
Nasri admitted that he had been subject to scrutiny from the City boss on his return to pre-season, confessing that he had been "a little out of shape".
"Guardiola told me that I was a mess, he told me several times and even kicked me in the butt, literally," he added.
"When I returned from holiday having had a year with injury problems and personal life problems, I was a little out of shape. Not as much as what was said but a few, four kilos overweight. For Guardiola, over 2.5 kilos and you do not you train with the group.
"Guardiola told me with your qualities you should not be at Manchester City, you should be at Barcelona. We had some discussions, he wanted me to stay and play for him. I told him no, because he couldn't assure me a first team place, I wanted to play. He told me he thought I was making a mistake, but I still have a two year contract."
Join our commenting forum
Join thought-provoking conversations, follow other Independent readers and see their replies