Pep Guardiola hits back at Gary Neville's claims Manchester City cannot win title with his tactics
The Sky Sports pundit questioned City's lack of power in the middle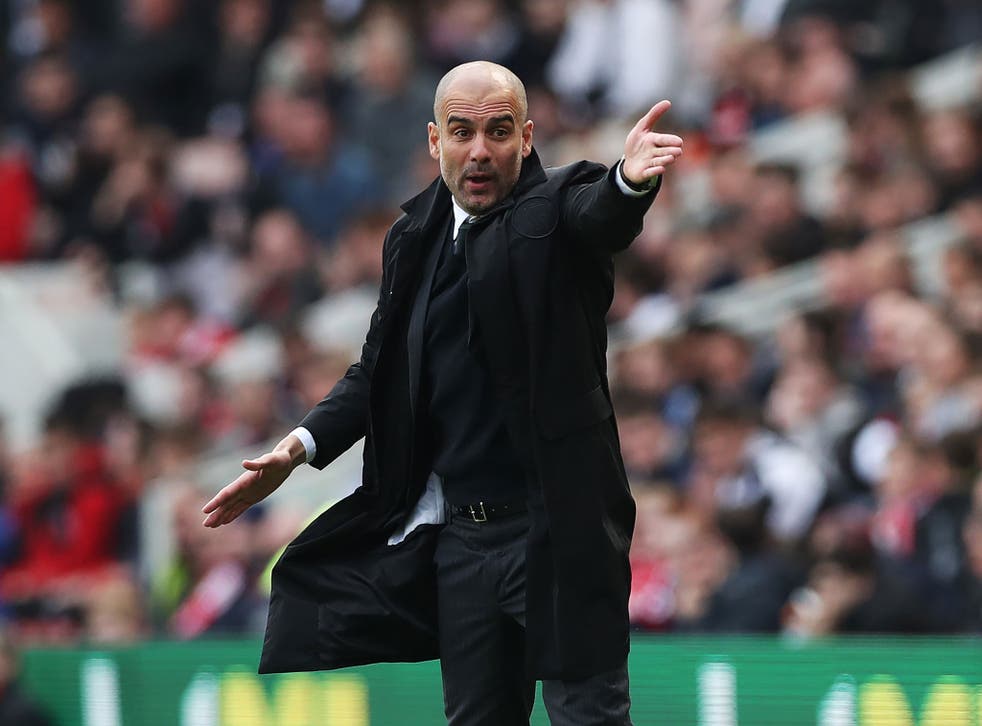 Pep Guardiola has hit back at Gary Neville's claims that his style will never succeed at Manchester City and insists he will not adopt Chelsea's tactics of increased physicality to win games.
City have back-to-back home games this week, firstly with Leicester City on Saturday before West Brom visit the Etihad on Tuesday night, with Guardiola knowing two wins will all but guarantee them Champions League football.
However, Neville, speaking on Sky Sports' Monday Night Football, suggested that while City are odds on for the top four, they will struggle to ever top the Premier League with the lack of strong, powerful, stocky players in the middle of the park.
Manchester City vs Crystal Palace player ratings

Show all 22
The former Manchester United defender said: "Every single team that's won the league, barring none, has had power and strength at the heart of them - that spine.
"Even the City teams who've won it over the last five six years. You think of Kompany, Lescott in that first season. Yaya Toure, De Jong, Barry, Aguero - stocky strong, he can get through things - obviously has had injuries.
"I just wonder whether they can play that way. That's the fascinating thing over the next 12 months. Can you play that way, with those players and win this league? That will be the real test."
Guardiola rejected the notion that his style and tactics couldn't win the Premier League though, pointing out that Neville had never played aboard – although he did have an unsuccessful spell in charge of Valencia.
And despite conceding that the Premier League is more physical than Spain or Germany, he insisted that is only true because the referees let more go and he will continue to play the way he wants to play.
"Gary Neville played in England, he didn't play in another country so he can't compare," Guardiola retorted. "He was a manager in another country, but not as a player."
"I think it's physical because of the way the referees conduct the games, you have to be more physical. But I am not talking about for example in Germany the people are not physical, or another country – I can imagine going to San Sebastian or Bilbao or Atletico Madrid – I am not saying they are not physical. It's quite similar. They play more often here and contact is more allowed. That is the only difference I have found.
"The game is 11 v 11, football is one ball and what quality you have, the more mentally strong you are, the [better] chance you have to win the games. My advice has to be play it in other countries to know that and he was lucky to play in Manchester United and win a lot of titles.
"The problem in that is the only power I have is that the teams will play the way I want to play. I would like to be physical strong teams and fast and good headers but since the first time I arrived here, the team is going to play the way I want to play."
Join our new commenting forum
Join thought-provoking conversations, follow other Independent readers and see their replies