Vincent Kompany hails Manchester City's title-winners - before setting sights on retaining trophy next season
Manchester United's 1-0 defeat to West Brom means that their City pick up their third league trophy in seven years, and their first under Pep Guardiola
Jack Watson
Sunday 15 April 2018 19:48 Comments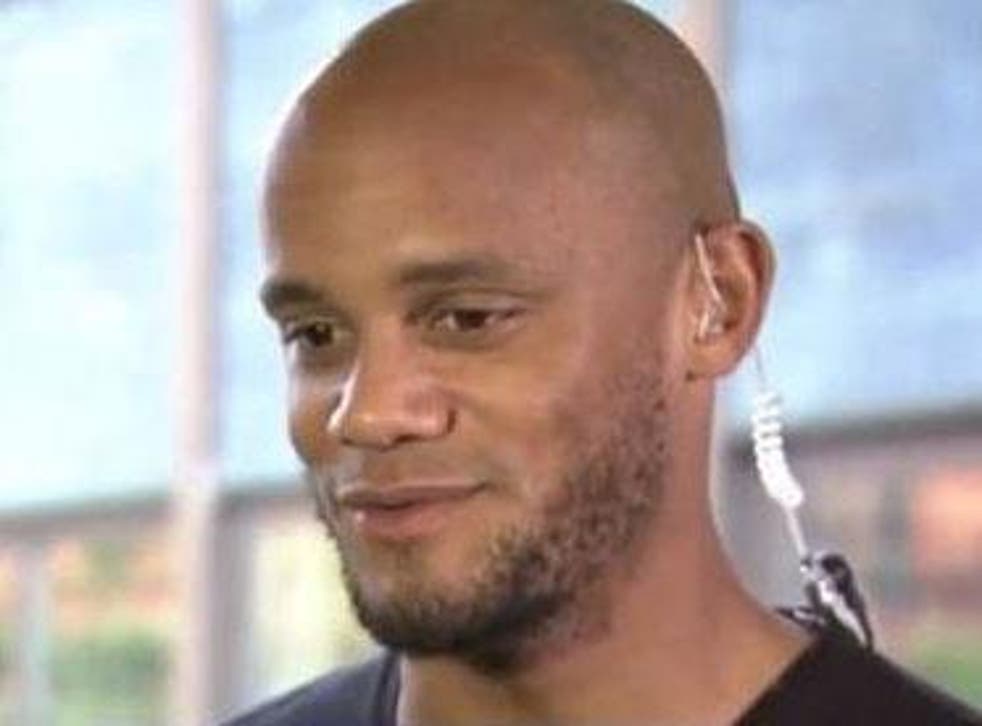 Vincent Kompany has thanked West Brom's Jay Rodriguez as Manchester City win the Premier League, but the captain has already set his sights on retaining their champion status next season.
Manchester United's 1-0 defeat to West Brom means that their City pick up their third league trophy in seven years, and their first under Pep Guardiola.
City needed three points to claim the title when they hosted United but Jose Mourinho's side won despite Kompany's early goal.
The 20 best Premier League teams ever, by points total

Show all 21
The club captain will now collect his third Premier League medal and revealed on Sky Sports that the sweet feeling of victory never gets old.
"It's the same feeling as the first time, you can't describe it. The first time you win it you think you're going to win all of them, you want to hold on to this feeling. I had that feeling when I woke up this morning. West Brom are a good team. As they stick into the game, you realise something could happen, and it's a wonderful goal from (Jay) Rodriguez, thank you!"
This season has seen City play unbelievable football and crush records with ease. Everything came into place for Guardiola, and Kompany said the side never doubted their manager's ability to deliver a Premier League title.
"We all believed in it, otherwise it wouldn't happen. We needed a period of adaptation...his methods were the right ones, we believed in him. Any player playing under him has had success because the way he has improved them as individuals.
"I'd like to stay humble, it's not a dynasty, it's just one title. There's still work to be done before we see the best from the team. I suppose my teammates will roll their eyes, but i want to see their reaction. I've never retained a title."
Manchester City fans are used to their team doing things the hard way, and Kompany says this is what made this title different.
"It differs in the fact we were consistent the whole season, we were able to stay at a level we are expected to perform at."
The city of Manchester will be filled with exuberant fans this evening, but not all the City players will be out celebrating locally, the squad are dotted around the continent having been given time off.
Kompany, however, revealed he'll be meeting some of his teammates who more local than the likes of Ederson, who is watching Benfica take on Porto.
"My wife is the wildest one! I'll go and meet the lads. It's special, it's a special moment."
Register for free to continue reading
Registration is a free and easy way to support our truly independent journalism
By registering, you will also enjoy limited access to Premium articles, exclusive newsletters, commenting, and virtual events with our leading journalists
Already have an account? sign in
Join our new commenting forum
Join thought-provoking conversations, follow other Independent readers and see their replies