Manchester City set to learn if success has been achieved within Uefa Financial Fair Play rules
City slickers are in a formidable position - both on and off the pitch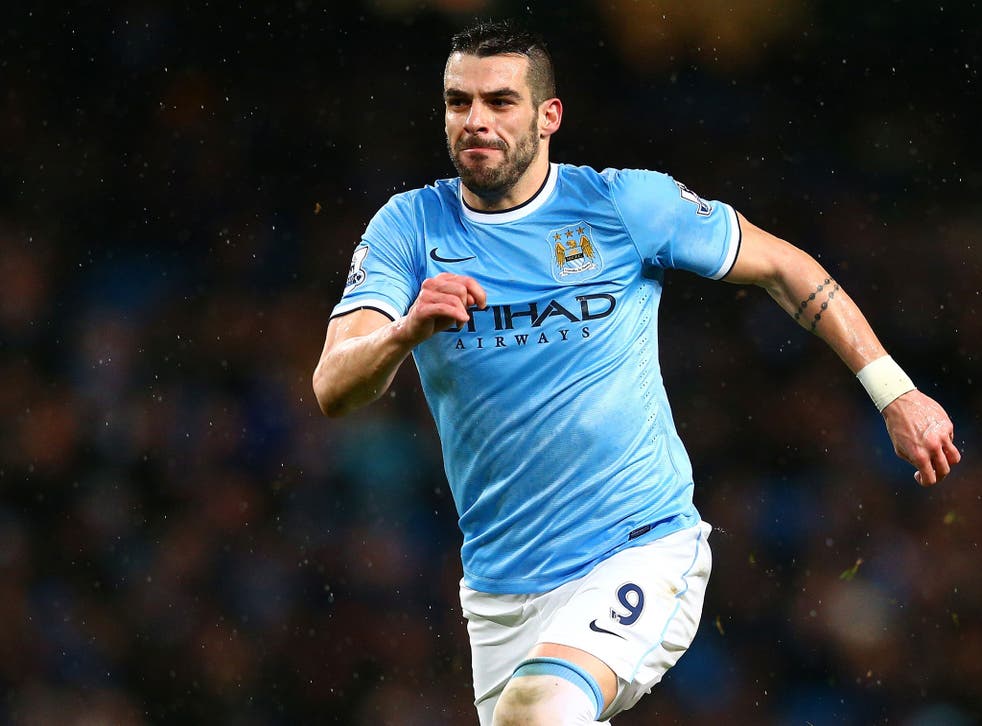 It seems an eternity now since Manchester City's erstwhile chief executive Garry Cook sat back in the Pretoria winter sun on the club's pre-season tour of South Africa – a trip which involved meeting Nelson Mandela and telling the whole world that this club had arrived in the big time – and articulated the substantial gamble he was taking.
City would spend at levels that made no economic sense, he explained, back in 2008. Big revenues would never materialise until City got to the top and they intended to go for it. The fruits of the investment were there in all their splendour as City made West Ham United look like a feckless youth team on Wednesday night and, far more significantly, we are likely to discover in the next few weeks that their Abu Dhabi owners have achieved this without falling foul of Uefa and Michel Platini's Financial Fair Play rules.
Those rules, remember, decree that clubs must keep losses to an aggregate of €45m (£37.2m) across the 2011-12 and 2012-13 seasons – and, having recorded pre-tax losses for 2011-12 of £98.7m last December, the club have had their work cut out.
But the challenge of complying – and thus avoiding exclusion from the Champions League – has focused minds at the Etihad more than any other task in the past few years. The calculations are complex but if, as seems certain, their 2012-13 losses are lower than 2011-12, they will be permitted to take out of the equation all wages for players signed before June 2010. That figure might total £60m.
And if you also subtract a notional £35m for spending on youth development, infrastructure and community projects over the past two years' accounts, which are deductible for FFP purposes, City would be left able to record a £50m loss for 2012-13, when they publish the numbers in the next few weeks – and still avoid falling foul of FFP.
"It would be hugely surprising if a club with as huge an infrastructure as Manchester City, preparing for FFP for as long as they have, failed to comply," said Daniel Geey, the competition and football law specialist at the firm Field Fisher Waterhouse, who has written extensively on FFP. "If they are outside of the €45m figure by a couple of million there is also no guarantee that they would be expelled. The arguments would then centre on the proportionality of the sanction."
It will be some achievement for a club who spent around £100m on players this summer. The new TV deal has helped but the key will have been the success of the long game they have played in ridding themselves of the wages of players who needed huge financial incentives to join City's "project", yet were then surplus to requirements.
Carlos Tevez's sale to Juventus last summer alone saved them £198,000 a week in wages, which would have added up to £17m across the remainder of his contract. The sales of Wayne Bridge, Kolo Touré and Roque Santa Cruz, weeks earlier, also allowed City to spend nearly £80m on Alvaro Negredo, Fernandinho and Stefan Jovetic.
The quality of Negredo's hat-trick against Sam Allardyce's hapless side underlined that he was the outstanding purchase of last summer and if that wasn't bad enough for a suffering Manchester United manager, the 28-year-old reflected on how he had passed up a move to Everton, then managed by David Moyes, last January.
"There were some rumours but I just wanted to finish the season with Seville," Negredo said, after taking his goal tally to 15 in 15 home games. "I wanted to wait until it got to the summer before I started looking at other options. I never really considered the possibility of moving in January." Everton had actually been unwilling to meet Seville's €15m asking price.
The beauty of the City manager Manuel Pellegrini's inheritance is that the blend of players is superior to last season's – Fernandinho is also beginning to make a huge impression – with a very well-established core. David Silva, delivering as consistently as any other creative player in Europe, has been at the club for three years now.
Pablo Zabaleta and Gaël Clichy are equally established, with old stager Vincent Kompany at the core. The only chink in the armour is that away record – four defeats in 10 league games on their travels – which led Kompany to suggest a few weeks ago that the side were examining how to replicate the entire home match routine when playing away from the Etihad.
The 59 goals in 15 home matches this season keeps up the remarkable average of almost four every game. The prospect of City playing equally well home and away is distinctly possible. If they manage it, there is no hyperbole about the notion that the title race could be over by early April.
Big spending city: Window by window
January 2009 £47m
Summer 2009 £123m
January 2010 £8m
Summer 2010 £128m
January 2011 £27m
Summer 2011 £79m
January 2012 £0m
Summer 2012 £38m
January 2013 £0m
Summer 2013 £93m
Join our new commenting forum
Join thought-provoking conversations, follow other Independent readers and see their replies