Man City manager Pep Guardiola reveals three key turning points in Premier League leaders season
Guardiola picks out Stamford Bridge win as a key game in City's campaign ahead of FA Cup rematch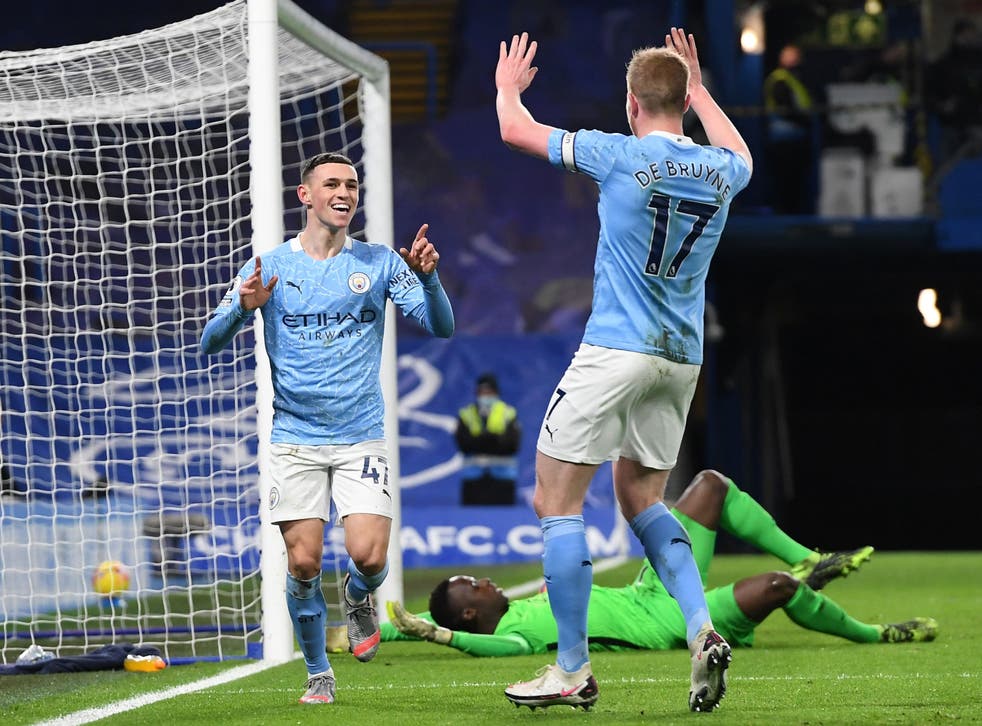 Pep Guardiola has revealed that Manchester City's win at Stamford Bridge earlier this season was a turning point, inspiring them to push clear of all other contenders in the Premier League title race and for an unprecedented quadruple.
City beat Chelsea 3-1 away from home at the turn of the year, despite taking a depleted squad to west London after an outbreak of coronavirus at the club over Christmas.
After an underwhelming start to the season, their impressive victory at the Bridge lifted Guardiola's side to fifth in the table and they went on to win their next 12 league games.
City meet Chelsea again in the FA Cup semi finals at Wembley this weekend, which led their manager to reflect on the importance of the win earlier in the season, as well as victories over Arsenal and Southampton.
When asked whether it was one of the turning point in the campaign, Guardiola said: "Definitely. One was Arsenal [in October, City's first home win] earlier, definitely, where we could be there.
"It was the game at Southampton, a tough period when we won 1-0, that was the second important game.
"Then at Stamford Bridge with 14 players available, with a lot of players injured and Covid, that was the moment we believed 'if we can do it there, we can do it every day'.
"That was one of the three important moments at the beginning of the season that helped us to stay there. Chelsea made us feel like we could do it like we have done in the past in previous seasons."
"We had 14 players but I am incredibly confident with academies, like at Barcelona when I promoted a lot of them. Here as well. I wasn't scared to go with 14.
"Sometimes human beings in difficulty make something extra. They said we had incredible problems at Stamford bridge against one of the toughest opponents and everyone gave extra.
"When players came back from Covid they had to join that rhythm. Then it was one more game, winning winning winning with that rhythm and that's why we are in the position that we are."
Join our new commenting forum
Join thought-provoking conversations, follow other Independent readers and see their replies