Manchester City reveal £126m loss due to Covid in annual financial results
Revenues fell by £478m during 2019-20 season but expected to bounce back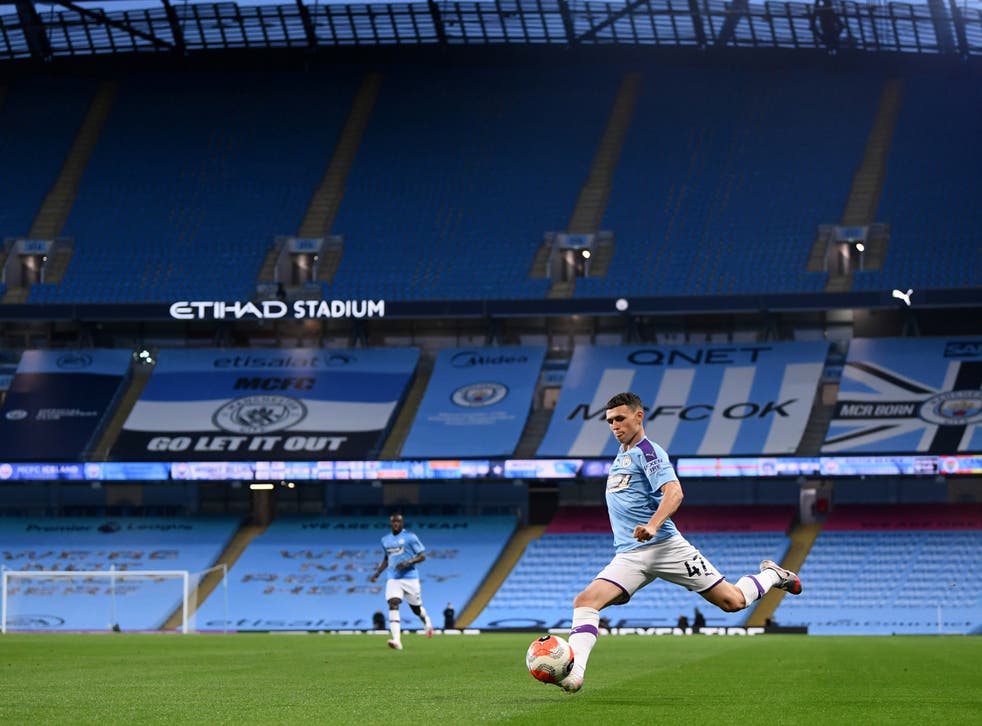 Manchester City suffered a loss of £126m last season due to the effects of the Covid-19 pandemic, according to the Premier League leaders' annual financial results.
City's revenues fell by 11 per cent (£478.4m) during the 2019-20 season, which was brought to a halt in March and restarted behind closed doors three months later.
The postponement of Premier League, FA Cup and Champions League fixtures significantly hit the Abu Dhabi-owned club's matchday and broadcasting revenue streams, which both fell by approximately a third.
City also point to the deferral of "significant" revenues from player sales, including the €50m fee due as part of Leroy Sané's move to Bayern Munich.
The 2019-20 results account for the €10m fine, reduced from €30m, which City received following the Court of Arbitration for Sport's decision to overturn their two-year suspension from the Champions League.
Read more:
City officials are confident that the £126m loss will have no impact on their compliance with Financial Fair Play regulations, and Khaldoon Al Mubarak, City's chariman, said that the club are confident of returning to profitability this season.
"Like most organisations, we did not have a business strategy for a global pandemic," he said.
"What we had, and still have, is a business that is fundamentally strong, with committed shareholders and with significant assets, built carefully over a decade and upon more than a century of history.
"Our long-term approach has meant that we are now not wholly dependent on those income streams that have been most vulnerable to the ongoing impact of Covid-19.
"The expectation of ourselves is that we will return to profitability in the second of those Covid seasons, the 2020-21 financial year.
"This is the outcome we are working towards and as such it is a testament to the ongoing commitment and hard work of everyone associated with the club through the most challenging of times."
Ferran Soriano, City's chief executive, said: "Following the outbreak of the COVID-19 pandemic, our overarching priority was to keep our people safe.
"We put measures in place to protect them and the livelihoods of their families by preserving jobs and personal incomes without seeking to access public funds to do so.
"COVID-19 has impacted our financial performance negatively, losing revenue and delaying some planned businesses.
"Clearly, the 2019-20 accounts in isolation are not the best representation of the reality of the season with delayed player trading and numerous games being played after June 30th 2020, the revenues from which will be accounted in the 2020-21 period.
"A better financial picture of the COVID years will be provided at the end of the 2020-21 season, when the two seasons are combined, and we are confident that Manchester City is on track to show a positive financial result in the season 2020-21."
Register for free to continue reading
Registration is a free and easy way to support our truly independent journalism
By registering, you will also enjoy limited access to Premium articles, exclusive newsletters, commenting, and virtual events with our leading journalists
Already have an account? sign in
Register for free to continue reading
Registration is a free and easy way to support our truly independent journalism
By registering, you will also enjoy limited access to Premium articles, exclusive newsletters, commenting, and virtual events with our leading journalists
Already have an account? sign in
Join our new commenting forum
Join thought-provoking conversations, follow other Independent readers and see their replies