Man City legend Sergio Aguero is free to join Premier League rivals if he wishes, says Pep Guardiola
City's all-time leading scorer will leave for free at the end of the season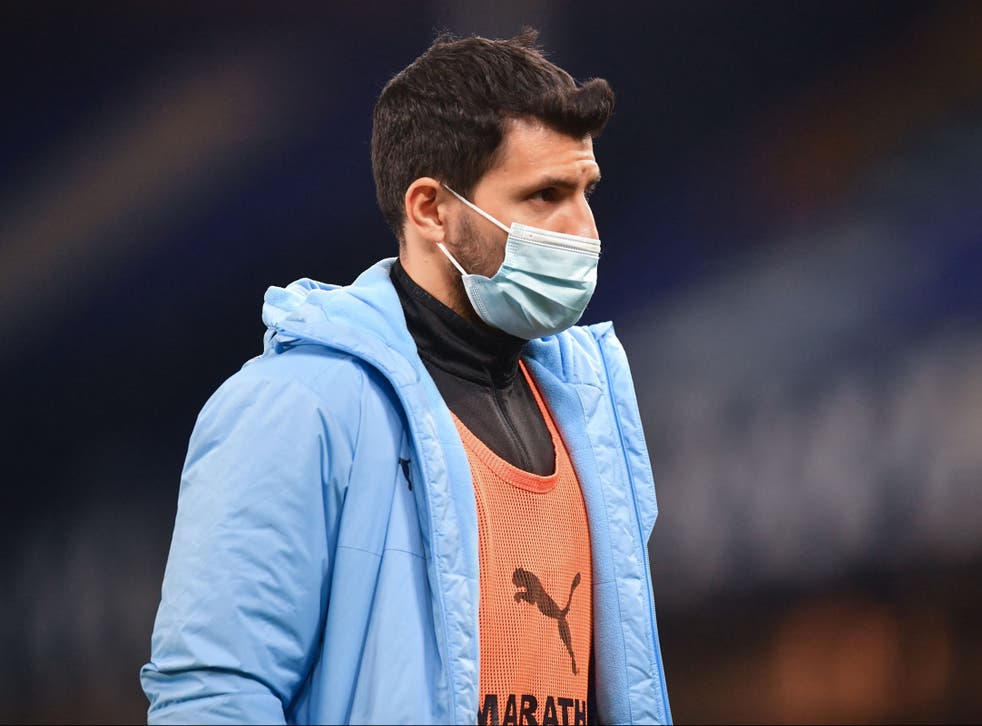 Pep Guardiola has insisted that Sergio Aguero has his full support in joining any club that he wishes, even if that means seeing the Manchester City striker move to a Premier League rival.
City announced last week that Aguero's decade-long stay at the Etihad would come to an end when his contract expires this summer, having struggled for form and fitness this season.
The 32-year-old is City's all-time leading scorer with 257 goals in 384 appearances across all competitions and Aguero sits fourth in the Premier League's all-time scoring ranks, 19 goals short of his 200th.
Though there is likely to be interest in Aguero's services from across world football this summer, reports linking Chelsea with a move for the Argentina international emerged last week.
The sight of Aguero lining up for another Premier League club may upset City supporters but Guardiola said that he will be happy with whatever decision his player makes.
"The best for him, we wish, all of us. Find the best for Sergio for the last years in his career, for sure. We'll be delighted with the decision he takes, the best for him and his family and his career.
When asked whether that meant even supporting a move to a Premier League rival, Guardiola reiterated: "My preference is his preference. His preference is my preference. The best for him is the best for us."
Aguero has made just 15 appearances for City this season, scoring three goals, and was left out of the starting line-up for Tuesday's Champions League quarter-final win against Borussia Dortmund after picking up a minor injury against Leicester.
Guardiola did not rule out the possibility of City's all-time leading scorer fighting his way back into his first-choice line-up before the end of the season but stressed that Aguero needs time to reach full fitness.
"Everything can happen. I'm sorry, I'm not a person who can see far away more than one week. In football I learned form my period as a player and a manager that everything can change quickly in a positive way or not positive way," Guardiola said.
"Everyone must be ready and hopefully Sergio can be ready quick. Sergio is a lovely person with specific qualities and skills. I understand him, I know him, and I understand he needs time to get in best condition.
"I said last week after we announced [his departure] the way he trained, and in the Leicester game, which was so difficult because they defend so deep and so tight, for the strikers it is not easy, he moved well and helped us. He felt something in his leg he was substituted. He is doing better."
Register for free to continue reading
Registration is a free and easy way to support our truly independent journalism
By registering, you will also enjoy limited access to Premium articles, exclusive newsletters, commenting, and virtual events with our leading journalists
Already have an account? sign in
Register for free to continue reading
Registration is a free and easy way to support our truly independent journalism
By registering, you will also enjoy limited access to Premium articles, exclusive newsletters, commenting, and virtual events with our leading journalists
Already have an account? sign in
Join our new commenting forum
Join thought-provoking conversations, follow other Independent readers and see their replies