Jose Mourinho 'deeply hurt' by Chelsea fans' mocking 'Judas' chants, says Marcel Desailly
The former Blues player said that Mourinho is 'boiling' for Sunday's showdown at Old Trafford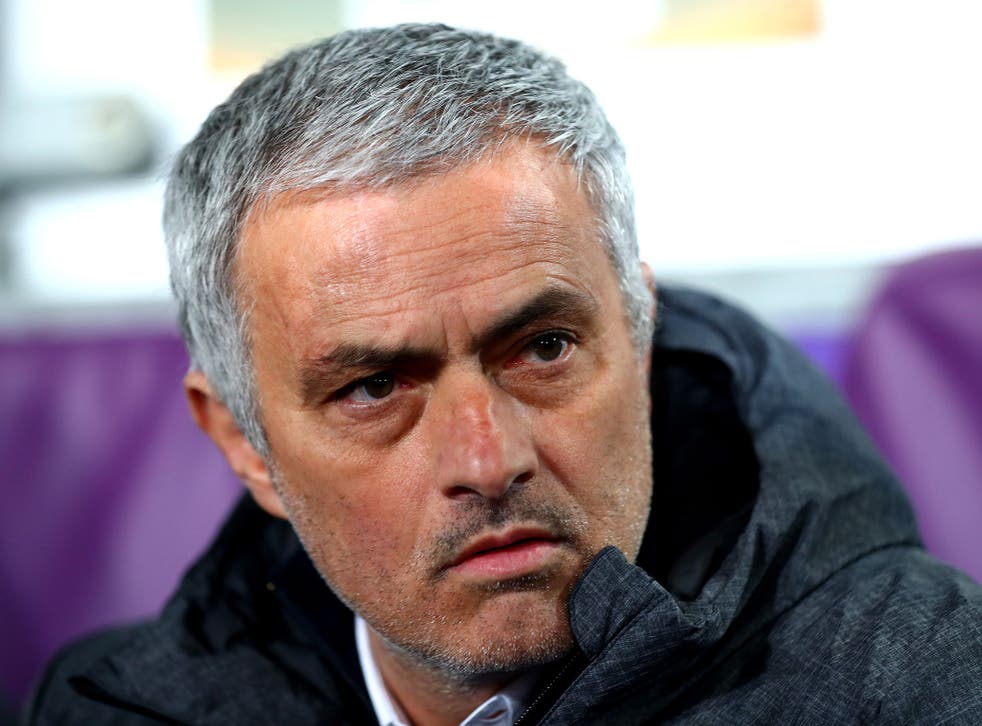 Marcel Desailly has said Jose Mourinho was 'deeply hurt' by Chelsea fans' mocking 'Judas' chants last month and is "boiling" to beat his former club when Manchester United host the league leaders on Sunday.
Mourinho was met by taunting chants on his return to Stamford Bridge in March when United were beaten 1-0 by the Blues in their FA Cup quarter-final clash.
Chelsea fans branded him 'Judas' and sang "You're not special anymore", to which the Portuguese responded by holding up three fingers, one for each Premier League title he won at the club, before pointing to the pitch.
Mourinho has insisted there is no added emotion facing Chelsea, but Desailly, who spent six seasons at the club, said the Portuguese was "hurt by their provocation" and is eager to reap his revenge on Sunday afternoon.
"You only have to see how Mourinho reacted the last time he went to Stamford Bridge, and his reaction towards the fans," the Frenchman said.
"He will be really boiling for this game. He was very hurt by their provocation – I know this from good sources.
"Mourinho will want to show that his commitment to his new club is absolute, that he is still a winner, and that he can bring Manchester United to the same level he reached with Chelsea.
Chelsea vs Manchester United: Five memorable matches

Show all 5
"He has the perfect motivation – to block Chelsea from winning the title and to secure United's path towards the Champions League next season.
"So far he has won the League Cup, but that is not enough to restore the prestige of such a famous club. We don't know who is going to be at United again next season and that may depend on whether they finish in the top four."
But despite Mourinho's passion and fire, Desailly does not believe the manager has succeeded yet in returning the 'fear factor' to Old Trafford.
United have dropped 21 points at home this season – one defeat and nine draws in 16 games – and he said: "It is true that most big clubs have an advantage when the opposition stands in the tunnel and there is something in the air which makes their performance dip 20 per cent.
"But you still have teams coming to Old Trafford with fighting spirit and an intention of winning the game.
"Until his last year, Mourinho was almost unbeatable at home with Chelsea. It takes time to build that mentality, but I sense he is doing the same at United."
Register for free to continue reading
Registration is a free and easy way to support our truly independent journalism
By registering, you will also enjoy limited access to Premium articles, exclusive newsletters, commenting, and virtual events with our leading journalists
Already have an account? sign in
Register for free to continue reading
Registration is a free and easy way to support our truly independent journalism
By registering, you will also enjoy limited access to Premium articles, exclusive newsletters, commenting, and virtual events with our leading journalists
Already have an account? sign in
Join our new commenting forum
Join thought-provoking conversations, follow other Independent readers and see their replies