Premier League: Seven things we learnt this weekend
A look back at some of the weekend's biggest talking points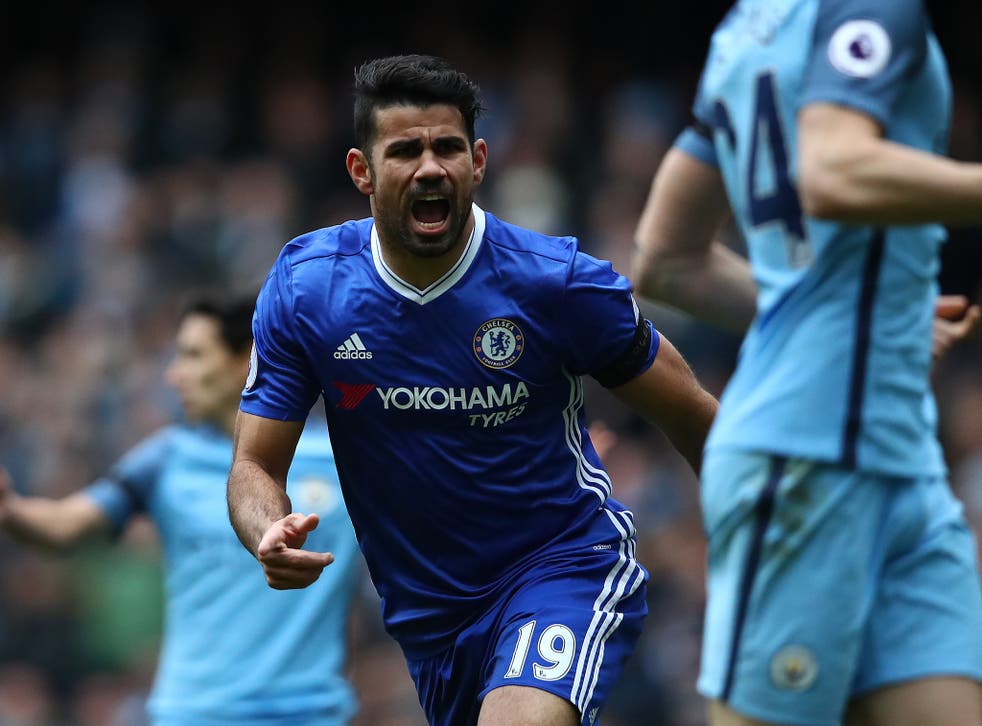 Chelsea are title favourites
This felt like a big win for Chelsea – a win, perhaps, that bore the hallmarks of Premier League champions. This was an eighth successive league win for Antonio Conte's side, and by far their most impressive to date.
A goal down against Manchester City at half-time, Chelsea ambushed Pep Guardiola's side with three stunning strikes after half-time, led by the irrepressible Diego Costa.
Much has been made of Conte's formation change that has brought poise and balance, but this win was as much about resilience, a quality Conte's Chelsea have in abundance. They are scoring goals and have conceded only two in right games. Conte's side are going to be very difficult to stop.
Klopp is wrong about clean sheets
Jurgen Klopp has a strange attitude towards clean sheets. Intent on blowing opponents away in a blaze of attacking football, the Liverpool manager tends to view shut-outs as a nice bonus rather than a necessity. But Liverpool's ridiculous defeat against Bournemouth, where they led 3-1 with 15 minutes remaining only to lose 4-3, offered yet more evidence that their defensive vulnerability will prove fatal to their title hopes.
At 3-1 Liverpool should have closed out the game. Instead, they collectively froze, as they do so often, and 3-1 became 3-4 in the blink of an eye. Klopp's Liverpool side make mistakes collectively and individually, and far too often cave in under the slightest pressure.
This was not a one-off implosion – see Southampton away last season and the Europa League final in May. It has been a hallmark of his reign. Can the problem be solved by new signings? Or is it evidence of a fatal flaw in Klopp's renowned gegenpressing style, where chaos is the only constant?
Bilic has reached crisis point
The point at which it becomes obvious a manager is losing his grip on the dressing room is the moment he starts to question his own players. For Slaven Bilic, that moment arrived on Sunday. The West Ham manager had just watched his West Ham side crushed 5-1 by Arsenal – conceding four times in the final 18 minutes to leave them just a point above the relegation zone.
His pain was obvious and understandable, but his decision to question the 'intensity and dedication to the cause' of his players was a worrying hint that all is not well. It is understood West Ham will now demand answers from Bilic on what he meant by the lack of 'intensity'. There is no suggestions of crisis meetings or of an imminent end to Bilic's position. Nonetheless, this humiliating defeat felt like a big moment for Bilic.
Even Zlatan can't make Manchester United interesting
Zlatan Ibrahimovic did his best, he really did. From his impudently-taken goal, lobbing Everton goalkeeper with a shot that bounced off the crossbar, off the post and spun over the line, to his tangle with Seamus Coleman after which the Swede was forced to deny he deliberately kicked his opponent. Zlatan demanded attention at every turn. But even the ponytailed one could not liven up another dreary United performance.
Another plodding display, a third 1-1 draw in six games – even Jose Mourinho looked overcome by lethargy, perhaps stifling a yawn, barely able to lift himself from his dugout chair on a bitterly cold Merseyside afternoon. Thirteen points behind the leaders, Chelsea, and nine points off the top four, United look set for a battle with Everton four sixth place. It is on afternoons like this you realise just how far United have fallen.
Leicester are in a relegation battle
These are difficult days for Claudio Ranieri, the loveable, softly-spoken Italian who gave the Premier League its single greatest story last season. Leicester City are dropping like a stone towards the bottom three. Defeat to Sunderland made it no wins in five games and only one since September.
Suddenly, the side which defied all logic to win the league last season looks tired, predictable and one-dimensional. Jamie Vardy's goals have dried up and Ranieri faces a long winter ahead.
"Everything last season was right," said Ranieri. "Everything this season is wrong." He needs to put it right, and quickly.
Sunderland are on the march
Ok, maybe not so much on the march as an uncertain plod towards safety, but with a third win in four David Moyes's men have lifted some of the gloom at the Stadium of Light.
With Jermain Defoe – eight goals in 15 appearances - leading the line, perhaps Sunderland will not, for once, spend the entire season trapped in the bottom three.
Forster joins a very special club
The bobble. The nemesis of goalkeepers across the land. Some pretty big names have fallen foul of the devious divot through the years – Tim Flowers, Paul Robinson and Pepe Reina (admittedly, Reina's 'bobble' against Sunderland was a beach-ball) and on Saturday, Fraser Forster joined the club.
The Southampton goalkeeper's thin-air kick gifted Christian Benteke the opening goal at Selhurst Park and paved the way for a 3-0 Crystal Palace win. It also immediately offered Forster lifetime membership to that most unfortunate of clubs.
Join our new commenting forum
Join thought-provoking conversations, follow other Independent readers and see their replies