Manchester United claim Champions League now lags far behind winning Premier League title
...which after Tuesday's humbling at Wolfsburg is just as well, but it increases the pressure on Louis van Gaal to deliver the title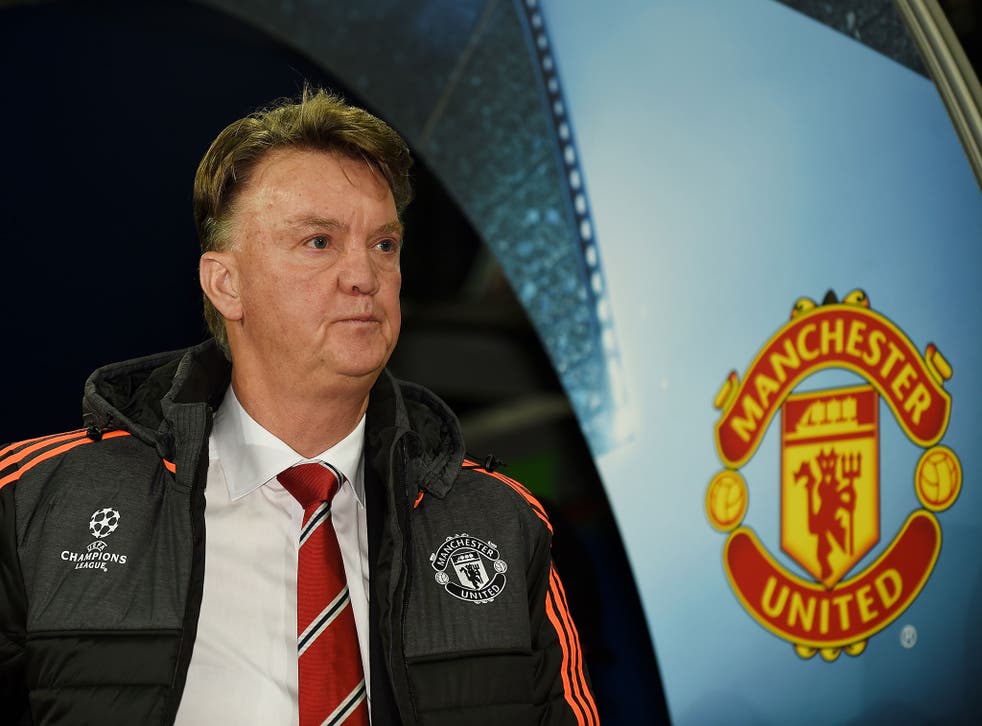 Manchester United believe that winning the Premier League is now a far greater achievement than lifting the Champions League trophy and would secure them far greater global recognition than Europe's elite competition, which they exited on Tuesday night.
The mindset at Old Trafford pre-dated elimination after the 3-2 defeat to Wolfsburg, though sceptics will consider it convenient and point to the huge symbolic and emotional capital attached to the 1968, 1999 and 2008 European Cup wins. The desperately uninspiring European campaign this season places manager Louis van Gaal under pressure to deliver a serious Premier League challenge to justify the £250m investment in his squad and prove that the club are advancing under him.
Though the manager has total support from a board that feels he is making progress, Van Gaal's position could come into question if he cannot mount a title challenge in the spring and a growing backlash from fans accompanies more anaemic football. The boardroom assurances about the security of David Moyes' position in December 2013 preceded his dismissal four months later.
The view from United is that going close to winning the Premier League – they are currently fourth – would be a big achievement, given that the division's vast TV revenues mean even the so-called smaller clubs parade world-class internationals.
Exiting the Champions League at the hands of the side currently fifth in the Bundesliga means an immediate loss of the £4m United would have collected for reaching the last 16, with a further £20.7m in prize money available to the side who wins the tournament. Missing out on potentially three more European home games and the TV revenue that a journey to the final in Milan would have brought deprives them of up to £40m.
United were not gracious in defeat on Tuesday, notifying a Uefa match official before flying out of Germany that their dressing room at Wolfsburg's Volkswagen Arena had been too hot. But their broader complaint stems from the failure of their renewed attempts to persuade the Premier League to help their Champions League efforts by timetabling some of their games around continental commitments. Friday night games would have given them three or four days' rest before Europe.
The message has come back firmly from the Premier League chief executive, Richard Scudamore, that there is not the remotest chance of assistance. United are acutely aware that Friday night football, which starts in the Premier League next season, does not draw a big enough audience to populate it with United, Manchester City, Arsenal and Chelsea games. Broadcasting games in the middle of the United States audience's working day is a particular problem with Fridays, while audiences less affected by the time difference are more interested in Sunday games.
Manchester United player ratings vs Wolfsburg

Show all 14
It is thought that the balance of emphasis between Premier League and Champions League, as viewed from Old Trafford, has now shifted from 50-50 to 80-20 in the domestic competition's favour. If further evidence were needed that it is now a global product it came with the news last week of the £285m Chinese investment in Abu Dhabi-owned Manchester City and the worldwide reaction to it.
Like every other aspiring Premier League title contender, United see Chelsea's implosion this season as an opportunity and there is the same curiosity that all the west London team's rivals share, about the extent to which Stamford Bridge is in a state of internal conflict. But United midfielder Marouane Fellaini admitted that relegation to the Europa League, with its Thursday-Sunday fixture sequence, damages United's title hopes. "Yes, because when you play Thursday it is closer to the weekend so it will be tough," he said.
United are pessimistic about the prospects of seriously strengthening the squad next month to deliver the goals which have been lacking this autumn. The new £5.1bn TV deal means no Premier League club will be willing to lose a player whose departure might damage them and most can afford to reject advances from wealthier rivals. This was illustrated when six leading Premier League clubs made approaches for a player in one of the sides which had finished below 14th – and that club rejected every one of them.
United, who are most likely to look for reinforcement at left-back following Luke Shaw's long-term injury, could revive their interest in Southampton's striker Sadio Mané, but they do not appear to hold out much hope of them parting company with him.
Van Gaal indicated last month that he was unlikely to find the player he wanted for the left-back berth, However reduced United's view of the Champions League might be, it is a level of football that leading continental players want. United's work in next month's market will be more difficult because that has gone.
Fellaini was asked what had gone wrong in the European campaign. "We didn't score," he replied. "Everyone knows that we should have finished it against PSV Eindhoven."
Join our new commenting forum
Join thought-provoking conversations, follow other Independent readers and see their replies