Manchester United news: Wayne Rooney will not go quietly - but he needs to leave Old Trafford to play more often
It is safe to say that Mourinho will not have been encouraged to row back on what – rather too hastily - he said in his inaugural United press conference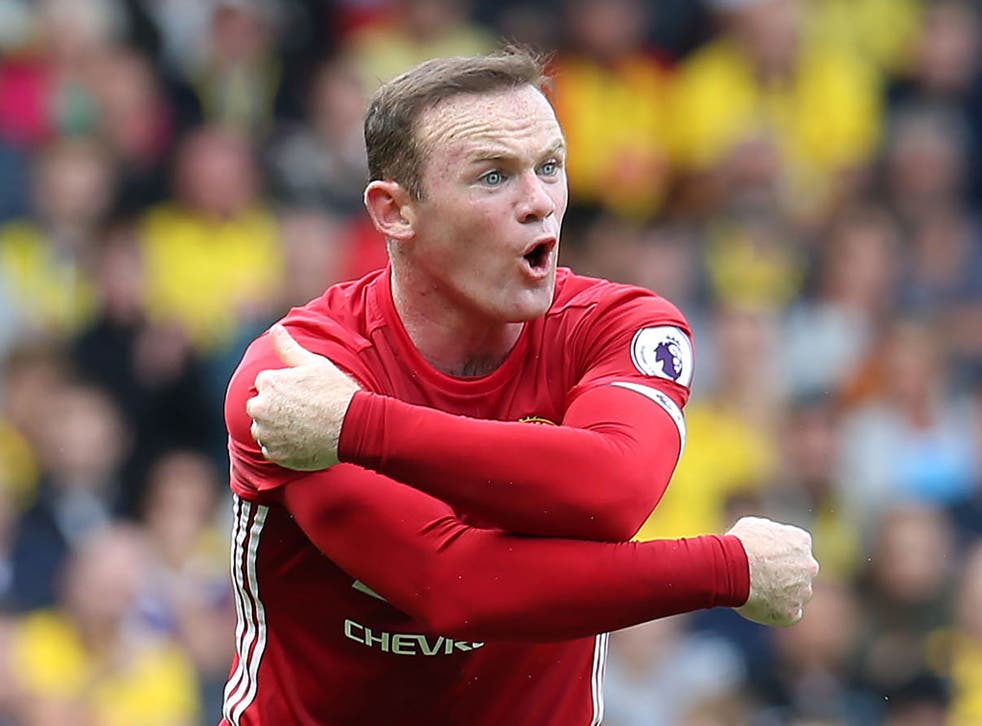 Fair play to Wayne Rooney for playing it the way he has always played it and refusing to go quietly. The press conference he gave on Tuesday as England captain was sensational as these things go: an extraordinary and utterly unflinching articulation of where he thinks he fits in ahead of the inexorable dying of the light.
Gareth Southgate said, in so many words, on Monday that at close quarters he has been extremely taken by the intellectual development he has seen in Rooney since the days when he first worked with him, more than 10 years ago. The player's intelligence is certainly something those of us who encounter him around the edges of games take away every time. He doesn't speak frequently but he always speaks well and Tuesday was an object lesson.
He does not see his future in an advanced position on the field – and with Dele Alli and Paul Pogba in the buildings he occupies there is self-preservation attached to that. It was feat of press conference gymnastics for him to say so without it translating into headlines which pose a challenge to his club manager, Jose Mourinho, who begs to differ.
Here was the searing key sentence: "There will come a time when I might have to be a bit more selfish in terms of where I want to play and making that clear," Rooney said. Approximate translation: "I'll challenge you if things don't pick up."
The significance of it won't have eluded Mourinho. He, too, is a master of these choreographed occasions and will see that observation for what it is. Neither will it have passed him by that Rooney did not subscribe to the claim – put forward by Mourinho a few weeks ago – that the 30-year-old was mentally affected by criticism of his England performance in Slovakia. There was "a Wayne before the Slovakia game and a Wayne after the Slovakia game," is how Mourinho put it. "You'll have to ask him about that," Rooney said. The look on his face painted a thousand words.
Wayne Rooney's career in pictures

Show all 18
It is safe to say that Mourinho will not have been encouraged to row back on what – rather too hastily to this correspondent's thinking - he said in his inaugural Manchester United press conference: that "with me, [Rooney] will never be a No 6, passing 50 metre from goal." It feels as if Rooney has upped the ante and there can only ever be one winner when you play that kind of game and Mourinho is your manager.
Better that he remain true to the individual he is, though, than vanish into an obsequious acceptance of the fate he seems to have been dealt. The tribalism of our football contributes to this player's talent being cherished far less than they might and the vicarious pleasure many take in the sight of him struggling but it will be the fighter in him which most will best remember when he has gone.
If he is to prolong things and retain the captaincy of the national side for the tournament which he has said is his last, he will need to find an environment which allows him to operate in the deep midfield. That seems to mean leaving Old Trafford, who will not be sad to lose a £300,000-a-week salary if the recipient is warming a bench.
A departure might seem like a diminishment, but beyond the inevitable salary cut, it need not be. Rooney remains one of the nation's outstanding and most visionary deliverers of the ball in a confined space. His goal-scoring capacity has not suddenly vanished, for all the schadenfreude that leads so many to wish it away. His powers of leadership would lift any side. It would be a substantial last statement to take his leave but it would mean we have not quite seen the last of him yet.
Register for free to continue reading
Registration is a free and easy way to support our truly independent journalism
By registering, you will also enjoy limited access to Premium articles, exclusive newsletters, commenting, and virtual events with our leading journalists
Already have an account? sign in
Register for free to continue reading
Registration is a free and easy way to support our truly independent journalism
By registering, you will also enjoy limited access to Premium articles, exclusive newsletters, commenting, and virtual events with our leading journalists
Already have an account? sign in
Join our new commenting forum
Join thought-provoking conversations, follow other Independent readers and see their replies