Michael Carrick aiming to 'be back in contention' at Manchester United after heart procedure
Doctors identified an irregular heart rhythm in the player after he complained of 'feeling strange' earlier this season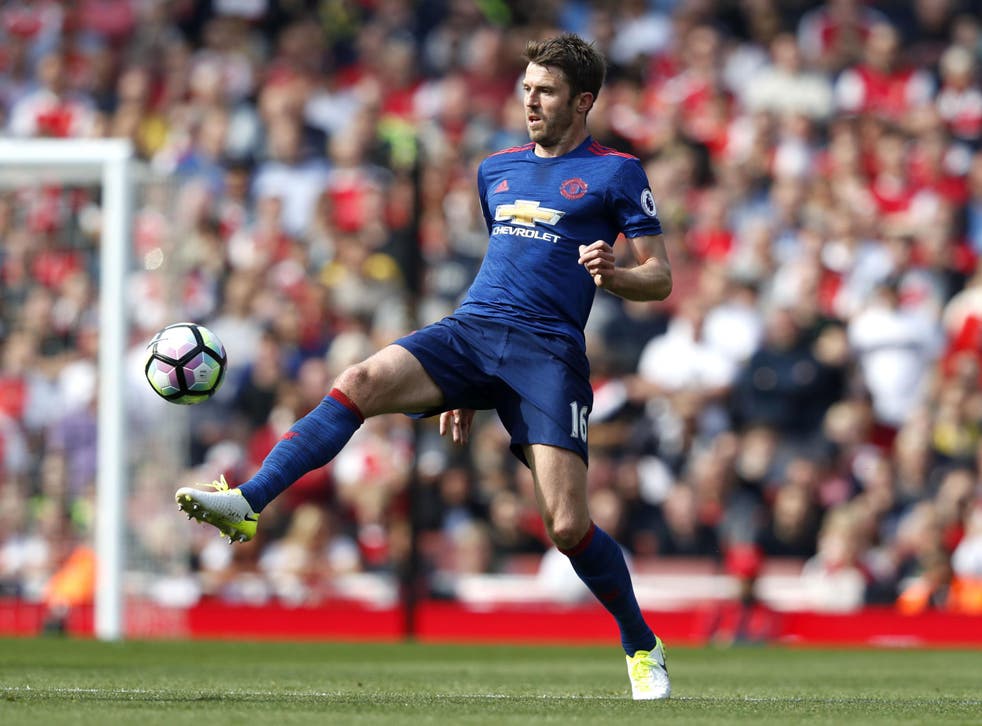 Michael Carrick has revealed he underwent a minor medical procedure earlier this season to address an irregular heart rhythm and intends to return to action at Manchester United soon.
The midfielder has featured just once for United this season, in the side's 4-1 win over Burton in the EFL Cup in September.
It was in the aftermath of this clash that Carrick complained of "feeling strange" before undergoing a series of tests to determine the issue.
After an irregular heart rhythm was identified by doctors Carrick subsequently underwent a cardiac ablation to correct the problem.
In a statement released on Friday night, the United star reassured fans that he is "healthy" and focused on making his comeback for United.
"I just want to clear up my situation as I've had quite a few people asking if I'm OK and why I haven't been fit over the last couple of months," he said on Twitter.
"After feeling strange during the second half of the Burton game in September I underwent a series of tests. It turned out to be due to an irregular heart rhythm which has been fully investigated and I had a procedure called a cardiac ablation.
"I had to build up training steadily whilst being monitored closely but I feel fine now. I would like to reassure everyone that I'm healthy and back training hard with the team. I'm building up my fitness and aiming to be back in contention for selection soon."
Join our new commenting forum
Join thought-provoking conversations, follow other Independent readers and see their replies