Nemanja Matic: Manchester United fans haven't seen the best of me yet
Matic has hit the ground running at Old Trafford helping United enter the international break level on points with leaders Manchester City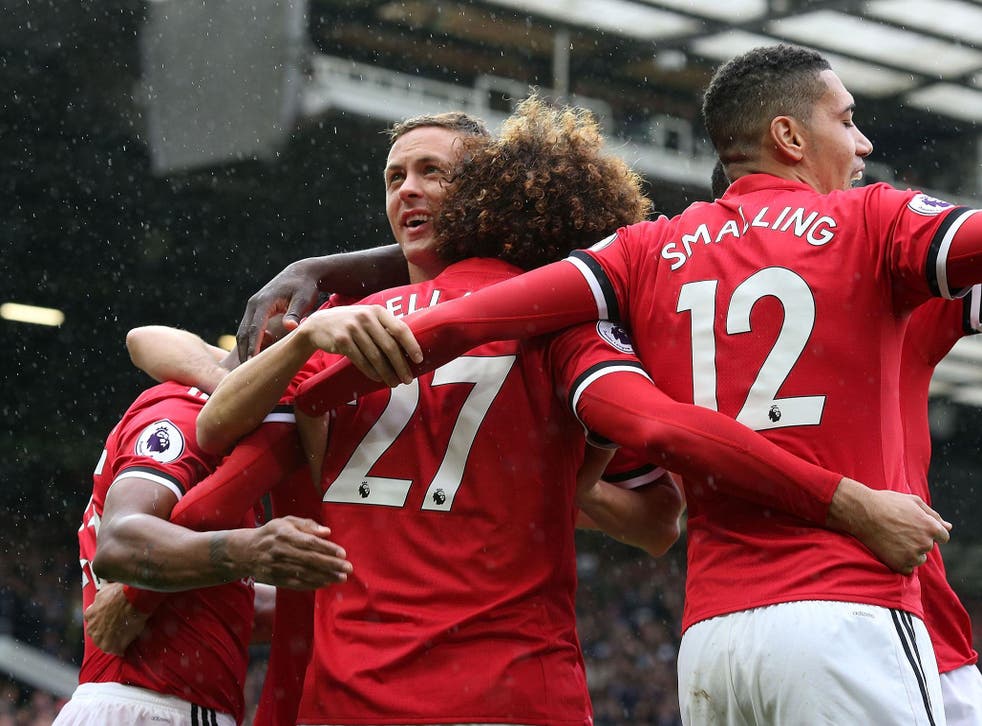 Nemanja Matic has promised there is even more to come having kept it "simple" at the start of his Manchester United career to disguise the impact of a disrupted pre-season.
Victor Lindelof and Romelu Lukaku were followed into Old Trafford this summer by the 29-year-old Serbia international as, after weeks of pushing, Jose Mourinho got his man.
Pundits' bemusement at reigning Premier League champions Chelsea's decision to part company with Matic only increased as he hit the ground running, helping United enter the international break level on points with leaders Manchester City.
Manchester United player ratings vs Crystal Palace

Show all 11
The defensive midfielder is not getting carried away with their early season displays though, nor his own form as missing pre-season and being marginalised at Stamford Bridge left him with catching up to do.
"I didn't have pre-season," Matic said. "I trained alone. I can feel it in some parts of the game! My body is not ready yet and I have some difficulty, of course, but I try to hide that and to play simple. I will be better.
"We know what we have to do because we are Manchester United and we are focused just on the next game. Always the next game is the most important, so game by game we have to collect points and next May we will see. It's a long way to go."
The trip to Liverpool in a fortnight will certainly be a better yardstick with which to measure United's quality than their 4-0 drubbing of struggling Crystal Palace on Saturday.
However, United's sixth successive win at Old Trafford this season in all competitions cannot be overlooked after poor home form cost them so dearly last term.
"As you know, we've won almost every game, we only drew at Stoke - in the Premier League it is very hard to do this," Matic said. "This can only be done by big teams, so we showed that we are a big team and we have to continue like this.
"We cannot be relaxed for the future because we have to win more, focus because the teams now know how we play. The teams know our formation, our players and, of course, in the future those will want to show they can play against Manchester United so we will be focused, we will be ready for that.
"It is going to be hard but that's why we are here."
That challenge has been made harder still by what Mourinho calls a "long-term" injury to Paul Pogba, whose excellent start to the season came thanks in no small part to Matic's contribution.
"We know that he will be out for some time," Matic said. "He's very important for us, he's a great player, but I am sure that he will be ready soon. I am sure that he will recover well and he will be ready for this season to help us and to score many goals.
"Everyone knows that Paul is very important for Manchester United, but we also have great players to play instead of him.
"We showed in the last few games that everyone in Manchester is ready to play and everyone can help us."
Marouane Fellaini, a favourite of Mourinho, has certainly done his bit, scoring a brace in Saturday's defeat of Palace.
"He is a great player," Matic added. "If you see how he works every day in training, his games that he played didn't surprise me - that he played well, that he scored goals.
"He doesn't get the credit he deserves, so I am sure that he will this season show all his quality."
Join our new commenting forum
Join thought-provoking conversations, follow other Independent readers and see their replies