Manchester United manager Jose Mourinho hits out at the Christmas fixture scheduling
United will play their next four matches in the space of 10 days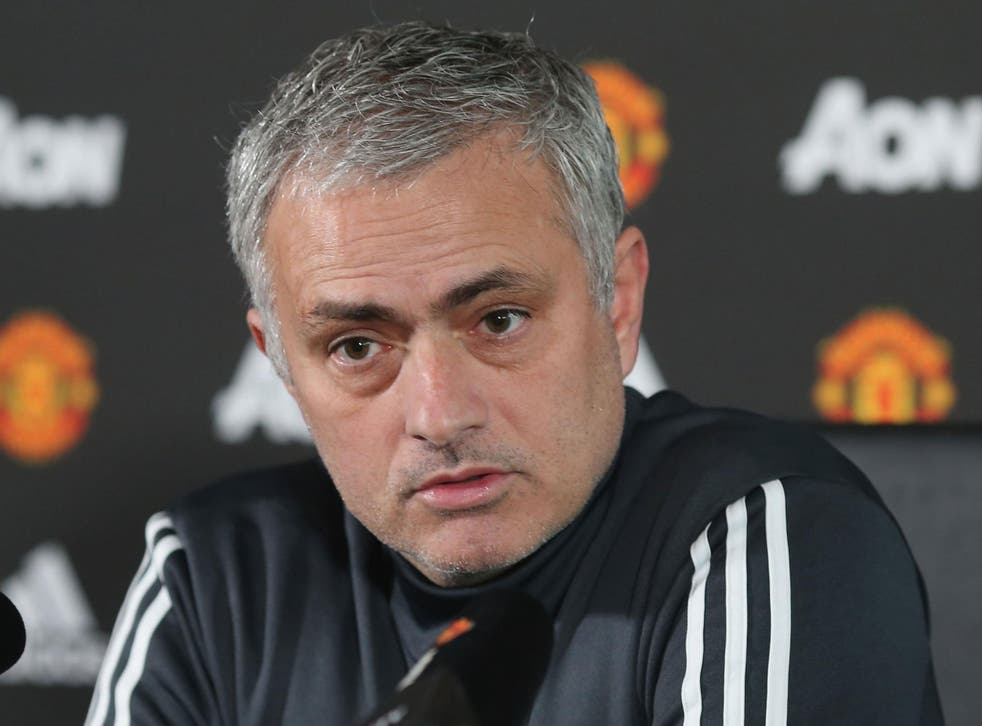 Jose Mourinho questioned on Friday whether a club he manages will ever come out on the right side of the Premier League's Christmas fixture scheduling as his Manchester United side prepare to play their next four matches in the space of 10 days.
United's hectic festive period begins with a trip to Leicester City on Saturday, before home encounters with Burnley on Boxing Day and Southampton on 30 December. A short journey to Goodison Park to meet Everton follows on New Year's Day.
The tight scheduling means Mourinho's players have a total of just six days to rest between games, three fewer than Arsenal, Tottenham Hotspur and West Ham United will enjoy over the same period.
Eight other Premier League clubs also have just six rest days to look forward to this Christmas, but all those expected to rival United for this season's European places can boast a slight advantage over Mourinho's side.
Defenders that Manchester United could sign this January

Show all 8
Alongside Arsenal and Tottenham's totals of nine, defending champions Chelsea have eight days to recover between their fixtures. Liverpool and runaway league leaders Manchester City both have seven.
On Thursday, United bemoaned the scheduling in an article published on their official website, claiming the club faced "a harder time of it than our rivals towards the top of the table". Mourinho echoed those same sentiments in his pre-Leicester press conference.
"We are not the only one, there are other teams in the same situation as we are. Leicester is one of them in the same situation," he said. "We did a simple objective study on that and it's a big gap – a really big gap – between some clubs and other clubs.
Total number of days between Christmas games
"There are clearly the ones that are really privileged, there is clearly another group that are really punished by the decisions of the calendar and another group in the middle of it where I would like to be.
The United manager added: "I know that I will never be in the top group, but I would like to be in the middle group."
When subsequently asked whether he was implying that organisers had deliberately given United fewer days rest, Mourinho refused to comment. "It's a good question," he said. "You want me to be punished again, right?"
The Portuguese was wary not to land himself in hot water. On Thursday, he was reminded not to court controversy by the Football Association after escaping punishment for remarks made about referee Michael Oliver before the Manchester derby earlier this month.
Mourinho also confirmed on Friday that United will have to negotiate their busy Christmas period without Antonio Valencia after the wing-back picked up a hamstring injury in last weekend's victory away to West Bromwich Albion.
Valencia, who has captained United this season in Michael Carrick's absence, will not play in any part in the trip to Leicester and is likely to sit out of the meetings with Burnley, Southampton and Everton too.
Club captain Carrick remains a long-term absentee after undergoing a procedure on a heart problem while Marouane Fellaini is also expected to sit out over the festive period while he recovers from a knee injury.
Eric Bailly, United's other injury concern, underwent surgery on his ankle on Friday. The Ivorian defender will remain sidelined for two to three months.
Join our new commenting forum
Join thought-provoking conversations, follow other Independent readers and see their replies