Memphis Depay reveals why his time at Manchester United was such a disaster
The Dutchman is rebuilding his career at Lyon after flopping at Old Trafford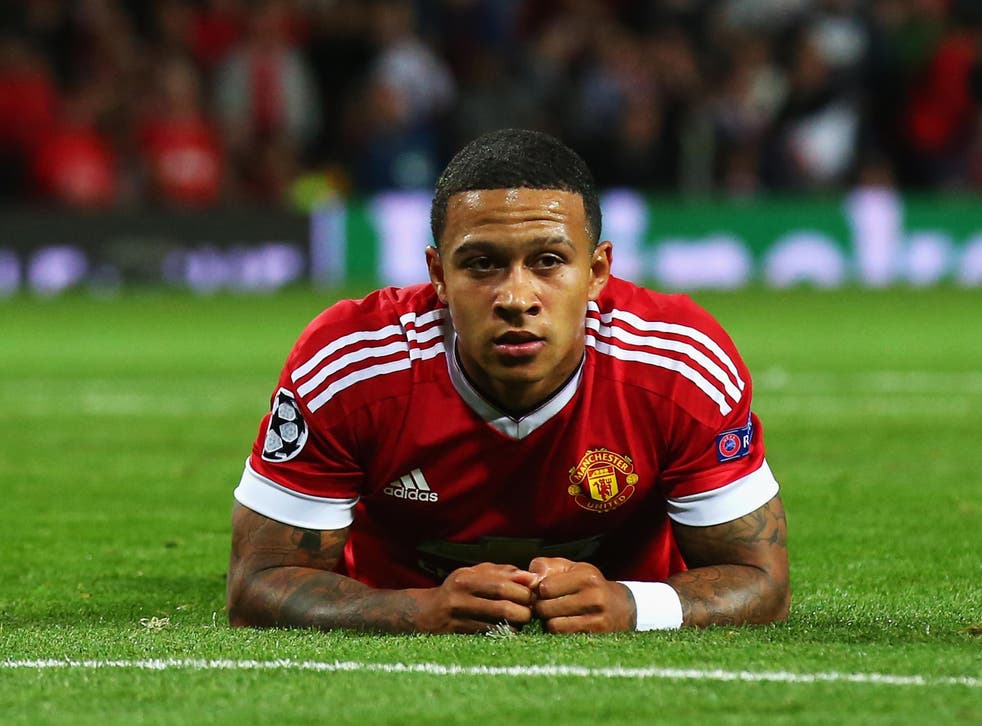 Memphis Depay claims that his failure to succeed at Manchester United was a result of him not being himself while in the Premier League and being "the one who gets all the punches".
The Dutchman was one of Europe's hottest young stars when he joined the Old Trafford club in 2015 in a £30m deal on the back winning Erevidisie player of the year with PSV Eindhoven.
His confidence looked perfect for United and his insistence on taking the No 7 shirt proved that, but Depay never managed to reach the heights expected of him in the Premier League.
He only lasted a season and a half at the Red Devils, managing to score just twice, before finding himself desperately rebuilding his once promising career in Ligue 1 with Lyon – something he is doing successfully with 13 goals and nine assists this season, including the last-minute winner against Marseille this weekend.
"I know how it works in football," Depay told Canal+ when explaining why it didn't work out at United. "I'm the one who gets all the punches. 'Memphis is crazy', 'Memphis does this...'
"I cannot be anyone else but Memphis. I tried that, and I was not happy with myself. Back in Manchester, I was not happy with myself.
"How can I be a great football player when you're not happy with yourself? I looked in the mirror and I was not happy, I was sad. Now I'm happy to be myself."
Depay's goal to become the best in the world hasn't changed despite his United hiccup and he believes that the only thing stopping him from achieving that is his consistency.
"Honestly, in terms of quality... nothing [is lacking to be the best in the world]," he said. "I'm not arrogant but I need to be more consistent perhaps."
Join our new commenting forum
Join thought-provoking conversations, follow other Independent readers and see their replies