Manchester United plane gets 'lost' in China as bad weather forces emergency landing
Difficult weather conditions disrupted United's journey to Beijing ahead of Monday's clash against rivals City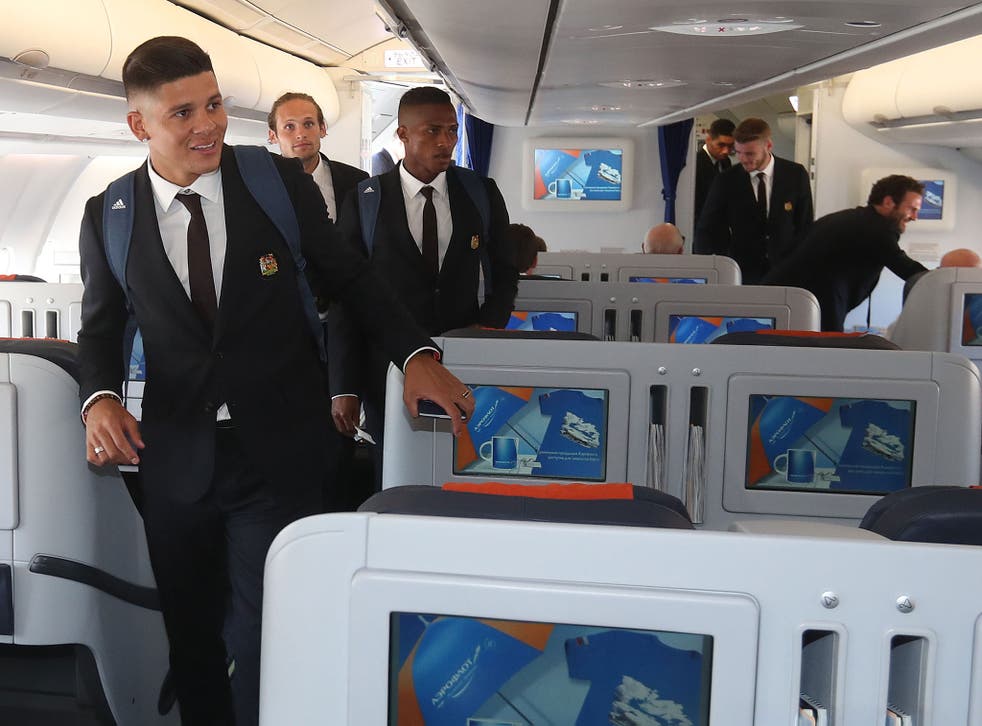 Manchester United's pre-season tour of China took quite the setback after their plane got "lost" due to bad weather and was forced to unexpectedly land.
United were on their way to Beijing to face local rivals Manchester City as part of the International Champions Cup after losing their opening game 4-1 to Borussia Dortmund in Shanghai.
But difficult weather conditions meant the plane was diverted to Tianjin late on Saturday night, which is located around 70 miles from the Chinese capital.
Floods in China kill at least 112
Beijing and the surrounding region has suffered from torrential rain throughout the past week – so much so that concerns have been raised over whether Monday's match at the Bird's Nest should even take place.
Memphis Depay tweeted a video of himself standing next to the plane after it had landed in which he remarked that the squad were "lost".
The United forward said: "We are lost somewhere, we had to make a quick landing somewhere. We tried to fly to Beijing but the weather is a little bit bad so we had to land somewhere else.
"Now we're waiting until the weather gets a little bit easier so we can land. I hope we can leave soon so we can prepare ourselves for the game against Manchester City."
After the poor weather subsided, United did eventually arrive in the capital where they are due to train at around 6.30pm local time in preparation of tomorrow evening's Manchester derby – the first of its kind outside of Europe.
One set-back was followed by another though as Jose Mourinho's pre-match press conference was moved outside at the last minute due to the heat.
Instead of being held in the allotted room, the club deemed that it was "too hot and too full" for the conference to take place inside and it was subsequently moved outside where a seemingly disinterested Mourinho answered the media's questions.
Join our new commenting forum
Join thought-provoking conversations, follow other Independent readers and see their replies