Manchester United risk Uefa row over plan to play lucrative midweek friendlies
With no European football this season, United are looking into the possibility of playing games overseas
Ian Herbert
Tuesday 30 September 2014 15:46 Comments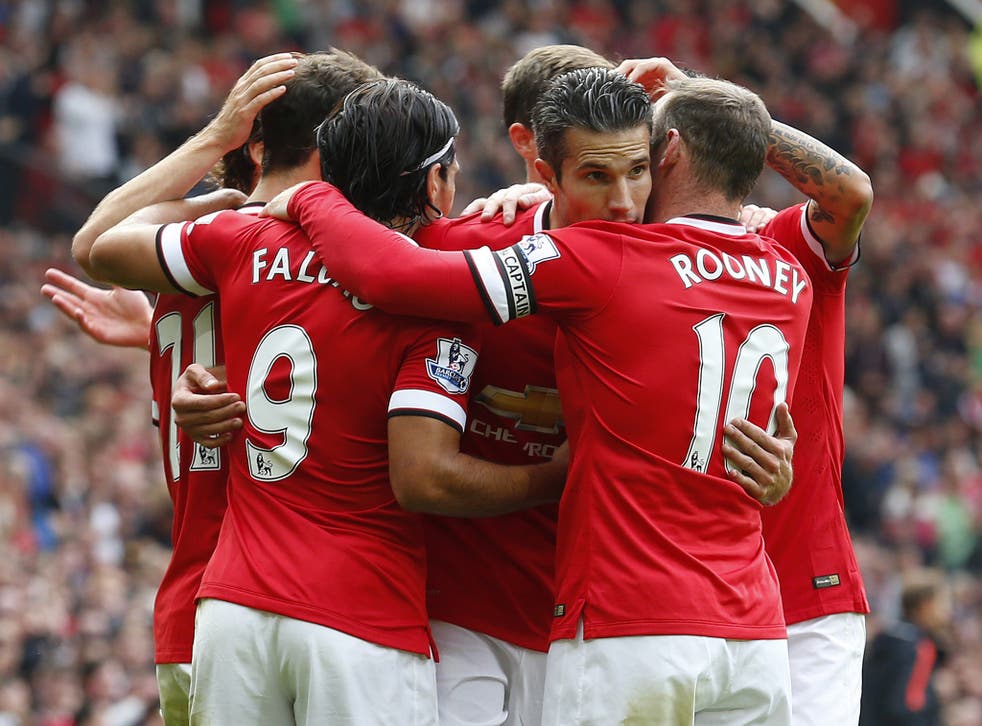 Manchester United are looking to play lucrative friendlies overseas to fill the midweek void left by the absence of European football, in a move which risks putting them at loggerheads with Uefa.
United have forecast a 10 per cent drop in revenue in 2014-15 after failing to qualify for the Champions League last season under David Moyes, and when asked about mid-season friendlies overseas, managing director Richard Arnold said on Monday that it was "something we continue to look at".
Manager Louis van Gaal's last word on the issue of mid-season friendlies, six weeks ago, was that he wanted his squad to bed in before undertaking extra non-competitive fixtures. On Monday Arnold insisted that Van Gaal understood "what's required to get a first-class team on to the pitch and also what's required for running a club of our magnitude. I can only speak positively of my experience with the manager in terms of his understanding of what's required."
He told The Associated Press: "[Friendlies are] something we continue to look at, as always making sure that the preparations we do on the pitch come first. For many years of our [pre-season] international tours, there is a plan to ensure we get that team building that goes together with getting the team all together in one place. That's something that's being looked at with regards to the future [friendlies] with Louis [Van Gaal]."
But Uefa's stringent regime to prevent clubs playing fixtures which clash with its own competitions resulted in the European governing body last year withholding some of the money due to the Football Association, which is distributed among clubs. Even the scheduling of non-televised matches in Leagues One and Two on European nights is frowned upon by Uefa, creating a severe scheduling problem. The issue was resolved last year when the FA made a solidarity payment of £1.1m to Uefa.
It is unclear whether United would have to apply to the FA for permission to play a friendly overseas, though as of Monday night no request had been made. Rumours that United had scheduled a game in Milan for November are wide of the mark. The more realistic time for a friendly is the week of the League Cup semi-finals, in the week commencing 19 January. United are already out of that competion.
Manchester United - the latest match in pictures

Show all 124
United's Robin van Persie has declared that United are targeting a top-four finish and that one of the challenges for the players is adapting to Van Gaal's demands that all of them contribute to team discussions. Speaking at the unveiling of Abengoa as United's official sustainable technology partner, the Dutch striker said: "You have to give your own input, which is what the staff likes. That's a bit of the Dutch thing. Everybody gets involved in the project. We are all working on it. Everyone has their own say, which is maybe new for some players but not for me as I know how he works. I had two years with [him when he was] the national coach.
"His way of working is very good, very direct, very clear for everyone. There is a lot of communication and he's doing great. He's trying to get his philosophy in to a lot of new players.
"We are all pulling on the same rope – as the Dutch say. We all have one target, which is to win and win as much as we can."
Asked if opposition teams would be "frightened" when things click on the pitch for United, Van Persie said: "I think we can be able to actually do that. If you look at these players, they are great players in their individual way. Some training sessions are incredible.
"Now we have to extend that and make at least the top four. We are winners. We are not here just to set low standards."
Register for free to continue reading
Registration is a free and easy way to support our truly independent journalism
By registering, you will also enjoy limited access to Premium articles, exclusive newsletters, commenting, and virtual events with our leading journalists
Already have an account? sign in
Join our new commenting forum
Join thought-provoking conversations, follow other Independent readers and see their replies