Manchester United vs Liverpool has taken on even more importance, says Rio Ferdinand
Exclusive: It's another route into the Champions League, says former club captain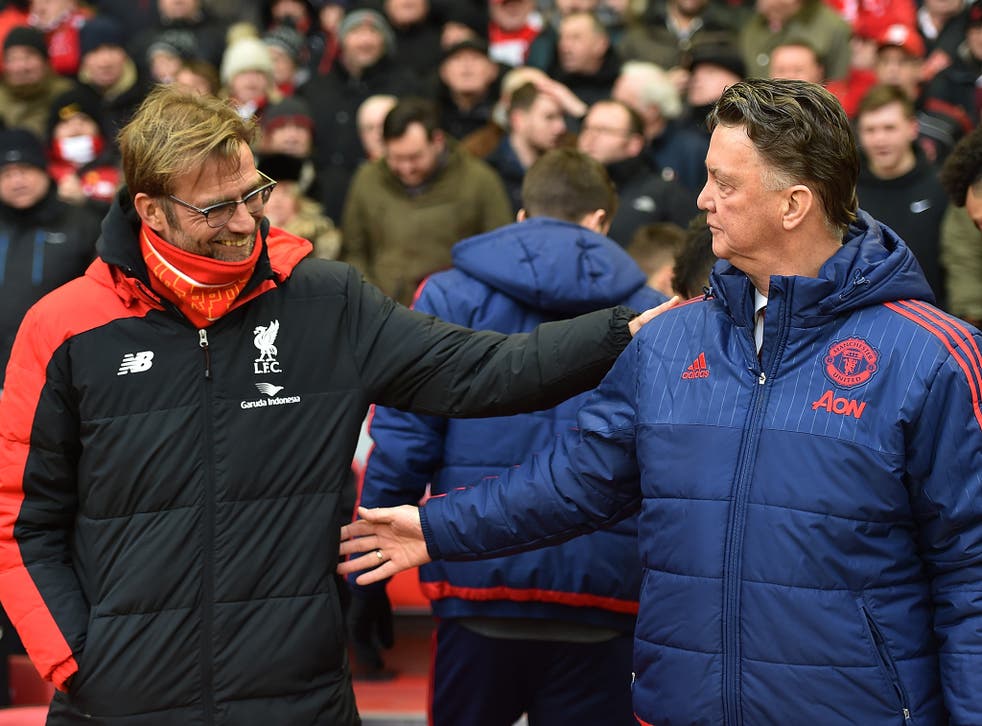 Manchester United's Europa League clash with Liverpool has taken on even more significance because of the potential Champions League prize, says former captain Rio Ferdinand.
The two rivals, England's most successful clubs, are both currently sitting outside of the top four in sixth and seventh in the Premier League table.
Louis van Gaal's United are three points off of Manchester City, who have a game in hand, with nine games still to play, while Liverpool are another three points back with 10 games to play.
The two clubs meet at Anfield in the Europa League on Thursday to clash in the quarter-final of the competition.
Ferdinand, who won the Champions League with United in 2008 as well as six Premier League titles, says the game is even more important than usual because the winner of the competition will be entered in the Champions League next season.
With both clubs currently outside of the top four, it could be their best chance to play in Europe's most prestigious and lucrative tournament.
"100 per cent [it's more important than usual]," Ferdinand told The Independent.
"It's another route into the Champions League so it takes on even more importance, they really need to take it seriously."
However, Ferdinand believes that Louis van Gaal's side have "as good a chance as anyone" as reaching the top four.
"At this stage of the season it's all about momentum," Ferdinand said, although he was speaking before the West Bromwich Albion defeat. "They've got a little bit of that at the moment, so why not.
"The guys at United seem like they're a bit more free. They're playing with a bit more freedom to perform rather than being very rigid. Before they were playing rigid, slow football."
Ferdinand also says that the introduction of Marcus Rashford has lifted the club, but believes England talk is way too premature.
"That youthful enthusiasm that comes in sometimes. It's like Martial when he came in, he surprised everyone. Rashford has lifted the place, not only on the pitch but off it as well. Long may it continue.
"It's too much, the England thing. We're a nation of giving too much, too soon anyway."
Ferdinand also spent hours sat in the make-up chair with Hollywood prosthetics expert Robert Kurtzman for a new Heineken advert.
"You would never recognise it was me, no chance," Ferdinand said of the finished product. "It was good. It was as near as you could ever get to looking like someone else. I sent a couple of pictures to people, it was mad.
"It took five and a half hours, you just have to sit on your phone, just got to keep still. But it was worth it, a good project to be involved with."
Ferdinand won't be moving into acting anytime soon, however.
"I'll leave the acting to the actors," he said, laughing.
'The Substitute' is part of Heineken's challenge to fans to 'Champion The Match' for the Uefa Champions League nights, encouraging supporters to make their match night more legendary.
Rio Ferdinand will be conducting a live Twitter Q&A via @Heineken during the Manchester City VS Dynamo Kyiv match on the 15th March from 7.30-10pm.
Join our new commenting forum
Join thought-provoking conversations, follow other Independent readers and see their replies