Jurgen Klopp admits Manchester United 'deserved' to beat Liverpool and won't criticise Jose Mourinho's tactics
Klopp insisted it is 'all about winning' when it comes to football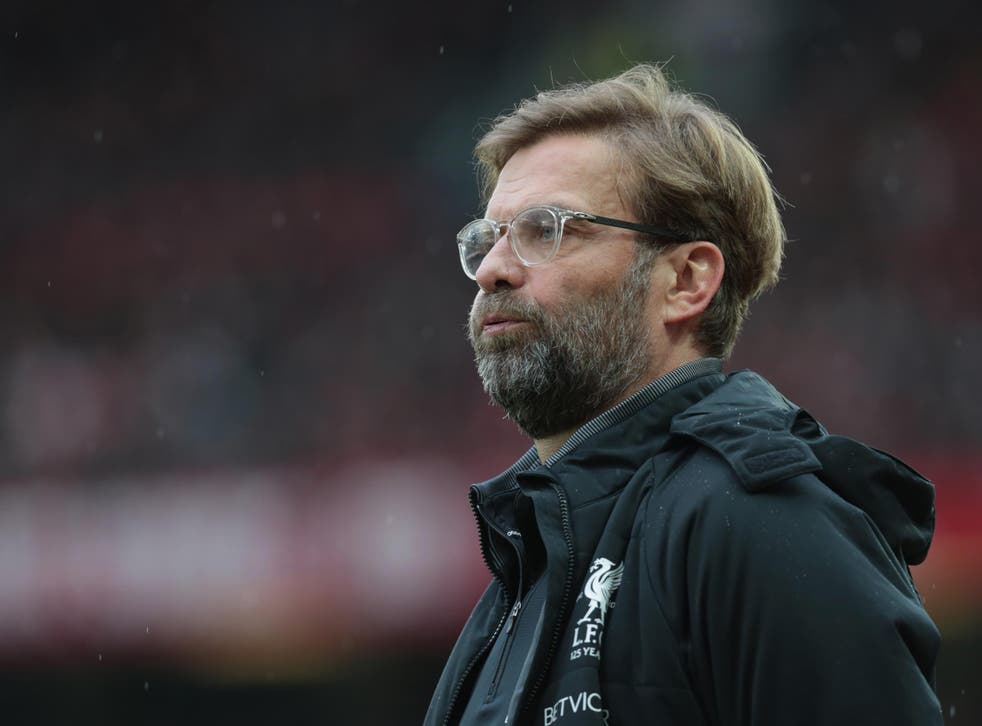 Jurgen Klopp admitted that Manchester United "deserved" to beat Liverpool 2-1 - albeit with the caveat that his side should have had a penalty but refused to criticise Jose Mourinho for a defensive display, insisting "it is all about the winning".
Liverpool were more subdued than they've been in months, barely creating a proper chance beyond Virgil van Dijk's first-half miss, and even their goal was a somewhat freakish strike into his own net by Eric Bailly. Klopp put this more down to how solid United are, rather than his own team's failings, but did make a point of bringing up Liverpool's three penalty calls.
"Two-one that's the result," the German said. "I think if we managed in the end a draw no one could have a big argument. In the situations around the two goals, it was not like it should be. You cannot leave a player alone like [Romelu] Lukaku. We trained that of course.
Manchester United vs Liverpool player ratings

Show all 22
"They scored twice. One teams gets a big boost, the other a big blow. We came back minute by minute in the game, put them under pressure, had good moments in the box. Set-pieces were pretty much all good. Second half we had to continue chasing the game and then we scored a goal and should have been a penalty around [Marouane] Fellaini's situation with Sadio [Mane], it was the best piece of football in the entire game, a little one-two and then completely free in the game. We lost 2-1 and you can say we deserved it. That's the result."
Asked about the contrast in styles, Klopp said: "It is all about the winning. That is how it is. City have won here with two set-pieces. Nobody creates against Man United 10-15 100-percent chances. You don't do that but we had a few.
"It was not United style won or our style lost. It was the same around second balls. You have to do what you have to do. Our mistake was not to do that. It was nothing to do with the system.
"How can I be frustrated when I play against a world-class team like Man United and we don't create a lot of chances. It is possible to win here 1-0 or 2-0. The third or fourth opportunities will not come. We had enough chances to win but it is not enough when you concede. We made something of it, not the best of it but we have to defend these two situations better and we have to be clinical. Nobody asks me one second about the penalty. Today if he would see it is a draw.
"The problem is we concede these kinds of goals. We have to continue working and turn fortune a little bit more on our side in these decisive moments when it is not in our side."
Register for free to continue reading
Registration is a free and easy way to support our truly independent journalism
By registering, you will also enjoy limited access to Premium articles, exclusive newsletters, commenting, and virtual events with our leading journalists
Already have an account? sign in
Register for free to continue reading
Registration is a free and easy way to support our truly independent journalism
By registering, you will also enjoy limited access to Premium articles, exclusive newsletters, commenting, and virtual events with our leading journalists
Already have an account? sign in
Join our new commenting forum
Join thought-provoking conversations, follow other Independent readers and see their replies