Manchester United vs Manchester City: Pre-season friendly cancelled due to poor pitch condition
The two rivals were scheduled to meet on Monday night at the Bird's Nest Stadium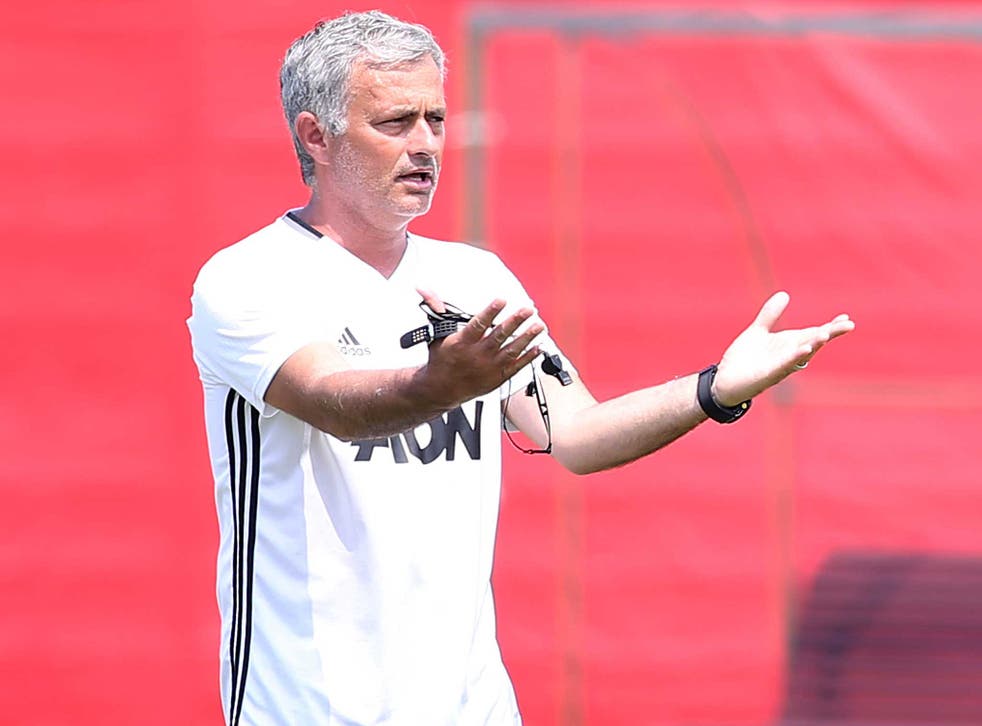 Manchester United and Manchester City's friendly in Beijing has been cancelled following concerns about the uneven playing surface at the Bird's Nest Stadium.
The two rivals were scheduled to meet at the host venue of the 2008 Olympics on Monday night, with a crowd of around 45,000 expected to attend the International Champions Cup (ICC) fixture.
However, following torrential downpours in the Chinese capital over the course of the last week, the two clubs became concerned about the quality of the pitch.
The surface was relaid earlier this month following the discovery of a fungal infection in the turf, but Beijing's recent poor weather caused its condition to deteriorate further still.
After both clubs, the tournament's organisers and its advisers inspected the pitch, it was agreed to cancel the match with no intention to reschedule.
The friendly woud have seen Jose Mourinho and Pep Guardiola share a touchline for the first time since taking over at United and City respectively.
Manchester United summer transfer targets

Show all 8
The two coaches, who enjoyed a competitive rivalry during their times in charge of Real Madrid and Barcelona between 2010 and 2012, will now have to wait until their first Premier League meeting on 10 September at Old Trafford to resume hostilities.
The cancellation caps off a tour filled with frustration for United, who will now leave China and prepare for their next pre-season friendly against Galatasaray in Gothenburg on 30 July.
On Saturday, bad weather conditions forced a plane carrying half of United's squad to Beijing to be diverted. The players touched down in Tianjin, approximately 70 miles outside the Chinese capital, late that evening.
The following day, Mourinho's pre-match press conference descended into farce as the temperature rose to 40°C in the designated briefing room at the Bird's Nest.
Mark Ogden: Mourinho vs. Guardiola is one of the best things to happen in the Premier League
The Portuguese coach abandoned his ten-minute question and answer session and instead spoke to over 100 journalists by the side of the stadium's pitch.
Manchester City will stay on in China and travel to Shenzhen's Universiade Center, the venue for Thursday's friendly against Borussia Dortmund, who beat United 4-1 in Shanghai last Friday.
Join our new commenting forum
Join thought-provoking conversations, follow other Independent readers and see their replies