Watford scare was a 'good lesson' on complacency for Manchester United, says Jose Mourinho
Mourinho said that the fright his team faced at Vicarage Road will remind them that 'football is football' even when they have a commanding lead 
Miguel Delaney
Chief Football Writer
Wednesday 29 November 2017 00:06 Comments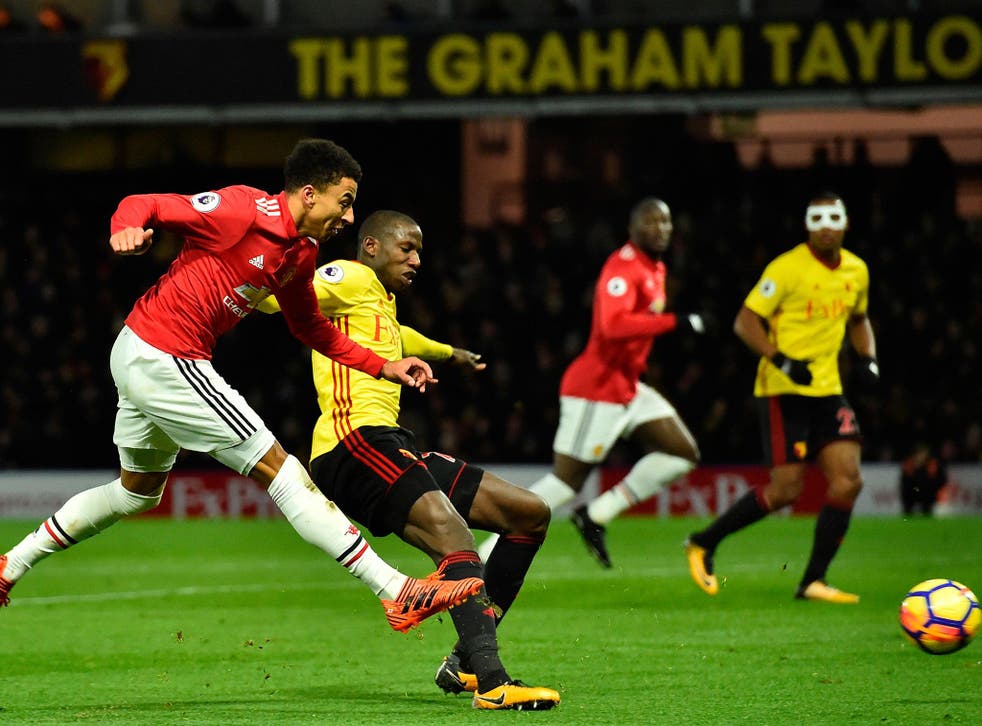 Jose Mourinho says Manchester United's scare in the 4-2 win away to Watford was "a good lesson" for his team, as it might prevent them performing so sloppily the next time they have such a commanding lead.
The Portuguese's side had been 3-0 up at half-time at Vicarage Road thanks to two brilliant strikes from Ashley Young and another from Anthony Martial, only for Watford to make it 3-2 with just seven minutes. United had looked shaky at that point, until Jesse Lingard stepped up to win it. Mourinho believes that can be a good lesson, as they ultimately still won.
"Everything but the five minutes where we conceded the goals [pleased me] because a big change for four and then we changed for four in the line and we have no positional problems at all," Mourinho said. "We had mistakes in the box and that cost us two goals. Maybe it's a good lesson and it's good to have lessons without losing points, so next time you're winning 2-0 or 3-0, I think the players will remember football is football."
Mourinho also felt the final score should still have been more commanding and reflective of United's display as they could have been even further ahead before Watford's 77th-minute penalty to make it 3-1.
"We had chances for four, five and six. We had that in the first half. We finished the first half with a chance with an open goal. We didn't score. I think the players had the feeling it was too easy, that the game was over, that they had no conditions to react. Then they react, score the penalty, which gave them belief.
"These mid-table teams have quality and no pressure, they have quality and don't feel the pressure that other teams with objectives have. They believed with the second goal. They gave us a couple of minutes with real pressure. This is football.
"Last weekend, Dortmund-Schalke, 4-0, 4-4. A couple of weeks ago, Liverpool, 3-0, 3-3. I prefer to forget the five minutes where we conceded the goals and lost concentration. I prefer to focus on the good things and we did many good things. So much in control and so dangerous in attacking situations, to score four away and possible seven or eight was good."​
Register for free to continue reading
Registration is a free and easy way to support our truly independent journalism
By registering, you will also enjoy limited access to Premium articles, exclusive newsletters, commenting, and virtual events with our leading journalists
Already have an account? sign in
Join our new commenting forum
Join thought-provoking conversations, follow other Independent readers and see their replies