'You can't play like that': Andy Cole 'concerned' by Manchester United's style under Ole Gunnar Solskjaer
Red Devils recorded two 0-0 draws last week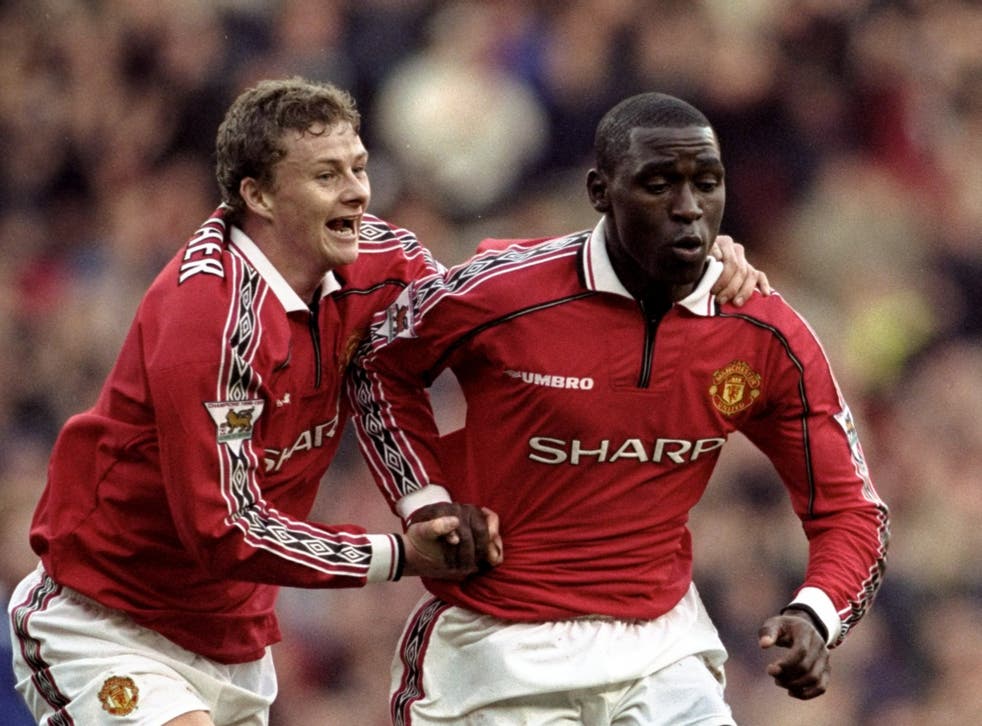 Former Manchester United striker Andy Cole has expressed his frustration at his old side's style of play under ex-team-mate Ole Gunnar Solskjaer.
The attacking pair played together at the Old Trafford club between 1996 and 2001, and Cole has said that Solskjaer's United lack a key quality that was instilled in him and the Norwegian by manager Sir Alex Ferguson during that period.
"Manchester United can't play like that," Cole told the Mirror after the Red Devils' goalless Premier League draw at Chelsea last weekend.
READ MORE: United epitomise problem with drab 'big six' games
"It has to be a concern. If you think you can genuinely win the title or challenge for it, you have to score goals.
"Playing under Sir Alex Ferguson, the only thing he used to say to us was: 'Go out and enjoy yourselves and entertain.'
"That's what United are supposed to do, you're supposed to entertain. You have to show your opponents respect, but you can't fear them.
"Everyone wants to be tight, of course. You don't want to concede goals, goalkeepers buzz off that and so do defenders. But if you concede a goal and you're scoring goals yourself, I don't think anyone's that fussed, because you're playing the way United should play.
"If you look back, United's history is about playing good football, trying to win games playing a certain way, not being tight at the back and trying to nick a 1-0 win. United cannot play like that, and when they've tried to, they've come unstuck.
"Let's get this straight – if you're ever going to win the league, you have to knock over the big teams as well. Draws aren't going to do it."
The result against Chelsea marked United's second 0-0 of the week following their Europa League last-32 second leg against Real Sociedad. United won the first leg 4-0.
The draw at Stamford Bridge left second-placed United 12 points behind rivals Man City in the Premier League with 12 games left to play.
Join our new commenting forum
Join thought-provoking conversations, follow other Independent readers and see their replies