Donny Van de Beek exit 'wouldn't surprise' Dimitar Berbatov after Manchester United struggles
The Dutch international has made just eight starts this season since joining for £40m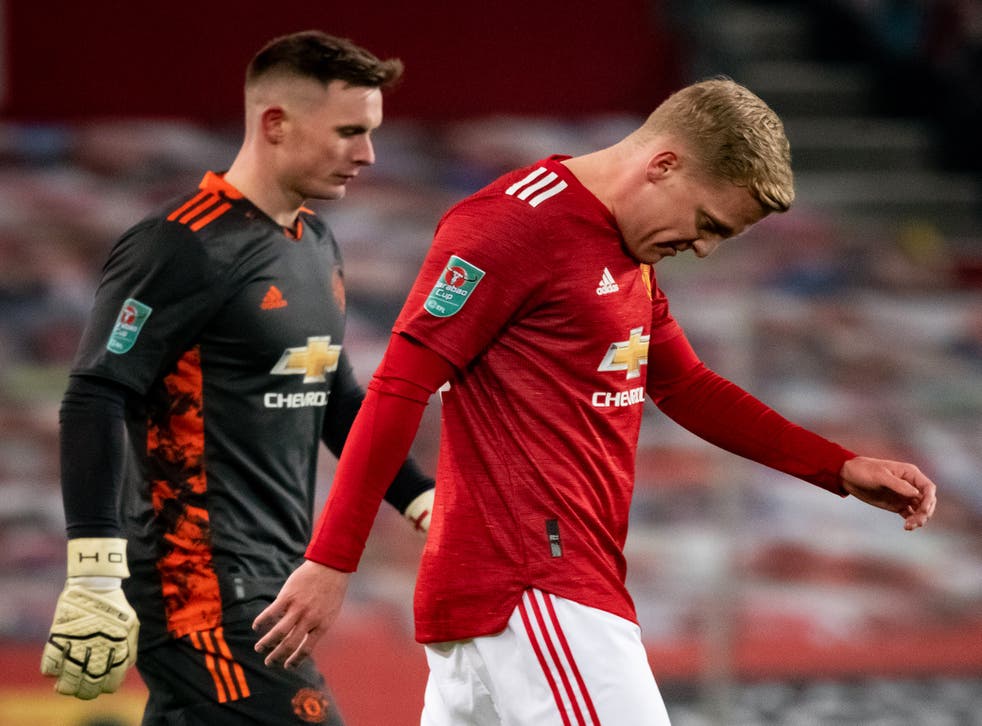 Dimitar Berbatov admits he "wouldn't be surprised" if Donny Van de Beek pushed for a premature exit at Manchester United after limited game time since his £40m move from Ajax last summer.
The Dutch international, 23, has not figured prominently in Ole Gunnar Solskjaer's plans this season, with just one goal and one assist from 20 appearances in all competitions for the Red Devils, with just eight starts in total.
Van de Beek's form has led to concern over his impact with the Netherlands, with Ronald De Boer claiming he may have to leave this month to feature at Euro 2020.
Van de Beek was given three minutes midweek as a substitute in the 2-0 Carabao Cup semi-final defeat against Manchester City, and Berbatov is baffled by his lack of involvement after United beat off competition from Real Madrid for his signature.
"I don't know what is going on with Donny van de Beek," Berbatov told Betfair. "I said before he signed that I like him as a player, he was great for Ajax and his national team, but now he can't get a game at United.
FOLLOW LIVE: Manchester United transfer news: Jadon Sancho, Kieran Trippier, Aaron Ramsey and Moises Caicedo latest
"I don't watch the training sessions and the little time he does get on the pitch isn't enough to judge him.
"He needs a run of games in a row to give him confidence. I can see that his confidence isn't high at the moment, and that's normal because when you don't play you start punishing yourself and ask questions of yourself.
"I wouldn't be surprised if he is starting to look for the exit and nobody will blame him. Something isn't working."
Solskjaer recently shed light on Van de Beek's development at Old Trafford.
"Donny has played well when he's had the chance," said Solskjaer. "I think we are too quick sometimes to jump on, 'Oh he's not playing, it's a failure'.
"But with Victor and Fred as examples, it takes a little bit of time and now they are massively important players in our squad, in our team, which will be the same with Donny.
"He has come in and he is in a midfield group there with quality, challenging with Bruno [Fernandes], Juan [Mata] and Jesse [Lingard]. I have loads of No 10s, loads of central midfielders with Paul [Pogba], Nemanja [Vidic], Scott [McTominay] and Fred, and Donny has done well when he has come in.
"He is always ready, he always works hard in training, he's positive and he will make differences in many games for us this season. He will grow more and more for next year."
Join our new commenting forum
Join thought-provoking conversations, follow other Independent readers and see their replies