Manchester United injuries: Ole Gunnar Solskjaer issues positive updates on Marcus Rashford and Luke Shaw
United earned a solid first-leg lead in Spain thanks to Rashford and a late Fernandes penalty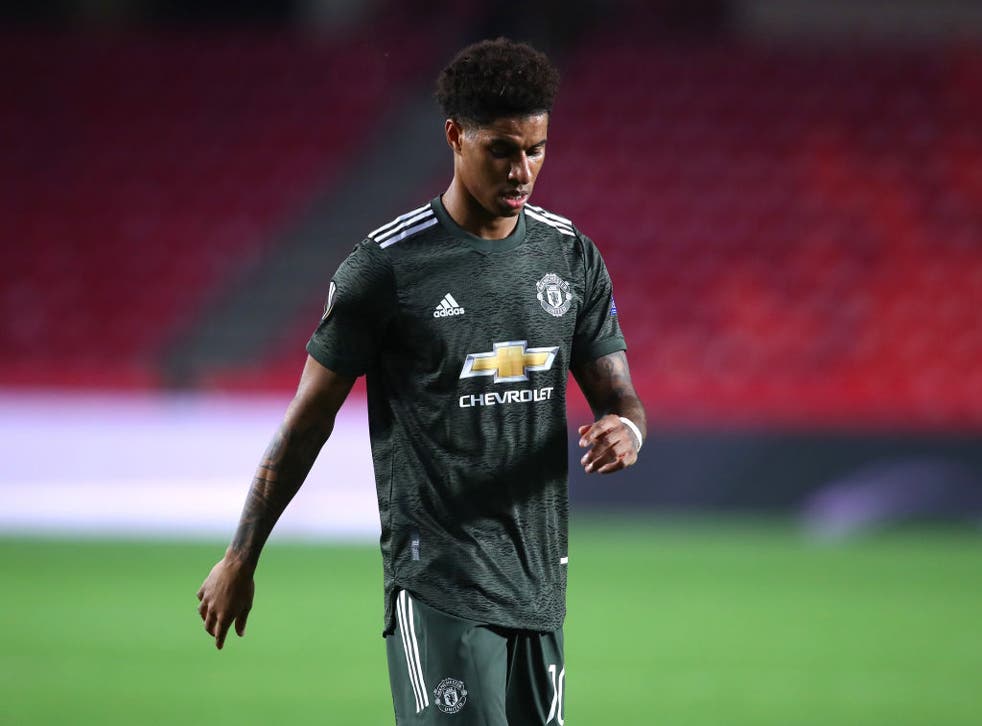 Manchester United's 2-0 win at Granada in the Europa League quarter-final first leg appeared to have come at a cost with injuries, but manager Ole Gunnar Solskjaer has played down the severity of problems for two key players.
Left-back Luke Shaw, whose excellent form this season has seen him recalled to the England national team set-up, departed at half-time with United a goal to the good, replaced by Alex Telles.
And Marcus Rashford, who netted the opener, also had to leave the pitch in the second half, Edinson Cavani his replacement.
However, Solskjaer said after the match that both changes were more preventative and precautionary in nature, rather than the start of a longer stretch off the pitch for either player.
"I had to protect Luke but I think and hope he should be ready for the weekend," the manager said.
Read more:
United face Tottenham Hotspur at the weekend in the Premier League, and both Shaw and Rashford could be back in the line-up for that crucial game.
Earlier in the campaign, Spurs put six past the Red Devils at Old Trafford, but 11 points and four places in the table now separate the teams - with United safely inside the top four.
Rashford may yet feature in that game at Tottenham Hotspur Stadium, but a full 90 minutes might not be on the agenda with his manager noting that United were taking a cautious approach to managing his injury.
"It's the same thing as before, he's not recovered from it. Hopefully it's not got any worse from this because he lasted 65 [minutes] against Brighton, so hopefully he's ready. I think he should be ready for Sunday. The goal [tonight] is exceptional."
The second leg in Europe is set for next week, where United will hope the heavy lifting is already largely taken care of and a professional showing will be enough to see them through to the semi-finals.
Join our new commenting forum
Join thought-provoking conversations, follow other Independent readers and see their replies