Why Manchester United appointed John Murtough and Darren Fletcher as football and technical director
Two key appointments are endorsement of United's direction since Solskjaer's appointment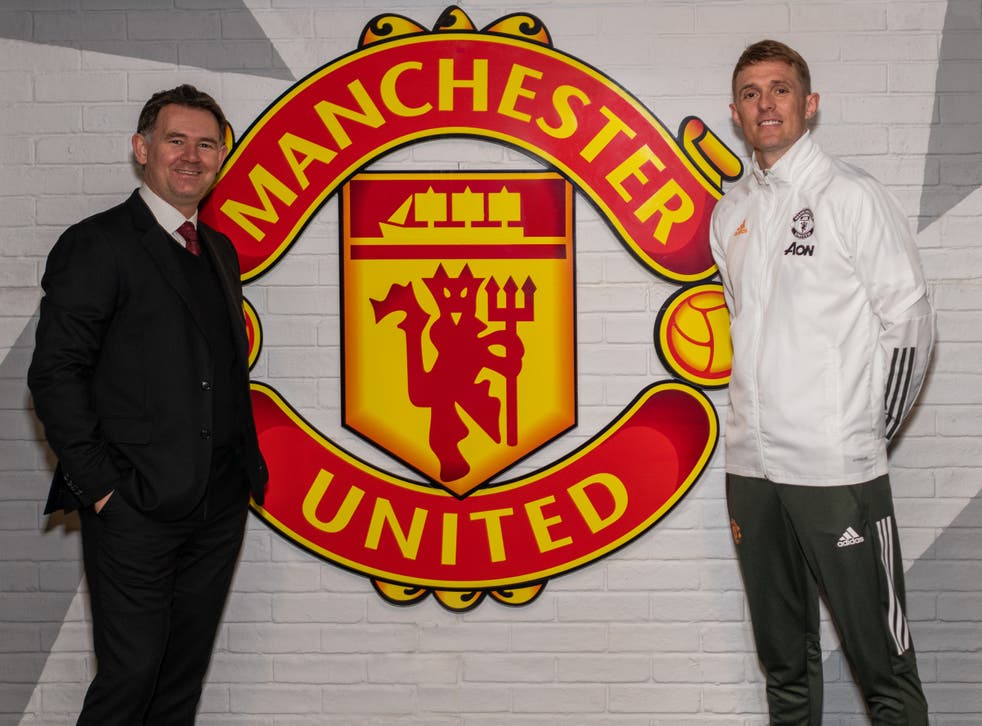 More than two years after the first rumblings that change may be afoot, the long-awaited shake-up of Manchester United's football operations has finally come to pass.
John Murtough has been appointed as United's first-ever football director and Darren Fletcher has stepped up from the coaching staff to become technical director.
Murtough has been rewarded for his work behind the scenes as United's head of football development, transforming two key departments - the academy and recruitment - and launching a third in the form of the successful women's team.
Described as a 'fixer' and the main person that Ole Gunnar Solskjaer deals with at Carrington on a day-to-day basis, Murtough is also viewed as someone central to the internal changes at United since his arrival in 2013.
Murtough's new role is not limited to recruitment - he will essentially run and be responsible for the football side of the club, from the first team to the women's team and the academy, operating out of Carrington - but it will see him act as the first port of call in transfer dealings.
If a club is interested in signing one of United's players, they will go to him whereas in the past they may have spoken to executive vice-chairman Ed Woodward.
Otherwise, the changes to United's recruitment process are minimal and part of an evolution rather than a revolution.
The processes which Murtough put in place while rebuilding the recruitment department from bottom up will remain.
The appointment does not change the role of Matt Judge, who has a new title as United's director of football negotiations and remains the chief negotiator on player contracts and transfers.
Nor does Murtough's promotion affect Solskjaer's involvement in the recruitment process. The United manager has an input and retains a veto over potential signings.
Fletcher's promotion to technical director is a mark of the impression that he has made since returning to the club as a member of Solskjaer's coaching staff only two months ago.
The former United midfielder did not come back with a view to taking on such a senior role. Solskjaer needed extra hands on the training pitch amid a challenging, Covid-affected schedule and requested the appointment of his former team-mate.
Yet even in that short time, Fletcher's hard-working, diligent attitude, attention to detail and football intelligence have made their mark on staff at Carrington and United officials.
Fletcher will work closely with Murtough and deliver technical advice, with United believing that only a former player would have the experience and perspective required to fulfill such a role.
Fletcher will also take a longer-term view of player and squad development than Solskjaer - for example, determining the pathway of a promising academy player and whether they will go out on loan one year or be integrated into the first team squad.
"These are hugely important appointments that reinforce the progress we have been making as a club in recent years in our relentless pursuit of success," Woodward said in a statement.
"John has been integral to our progress in these areas and his deep understanding of development ensures the club's traditions of bringing young players through from academy to first team will continue. This new position is a natural evolution that harnesses his leadership qualities and his years of experience in the game.
"Darren's stellar achievements as a player and his own journey from academy to Premier League and Champions League winner means he naturally commands respect and understands this vital part of the club's DNA.
"In this new role, the first in our history, he will deliver technical advice across all aspects of the football department as well as contributing to the communication and delivery of our football philosophy across all areas of the club."
The fact that these are two internal appointments can be viewed as an endorsement of the path which the club has travelled on during Solskjaer's tenure as manager.
Both Murtough and Fletcher - in particular, as a former player - are viewed as part of the same club culture which was influential in the decision to appoint Solskjaer on a permanent basis.
After years of work on the academy, recruitment department and other areas of the club - much of which was led by Murtough - United have ultimately chosen to continue along that same path rather than hire from outside the club.
The change is therefore gradual rather than sudden and more subtle than some might have expected after years of speculation about a director of football.
Yet throughout that time, United were changing behind the scenes regardless. These appointments show that they wish to keep moving in that same direction.
Join our new commenting forum
Join thought-provoking conversations, follow other Independent readers and see their replies