Manchester United coach Ole Gunnar Solskjaer hits out at 'cheeky' Chelsea website post
Teams' goalless draw saw the Red Devils denied a penalty, much to the United coach's frustration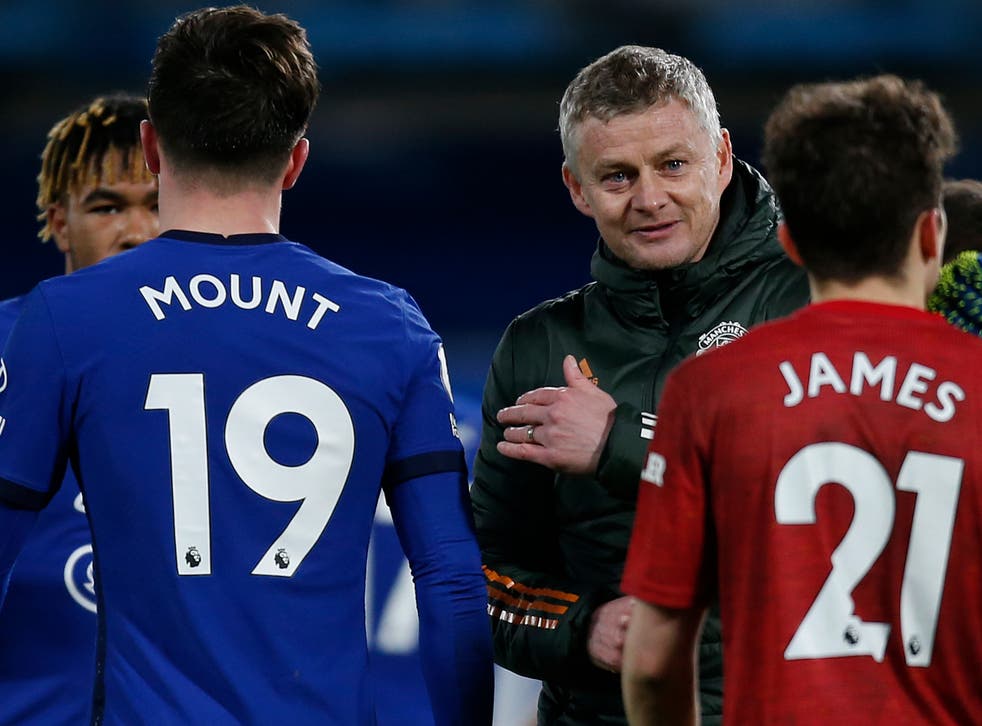 Manchester United coach Ole Gunnar Solskjaer has hit out at Chelsea for a "cheeky" pre-match post on the Blues' website.
United played out a 0-0 draw with Chelsea at Stamford Bridge on Sunday, with the visitors denied a penalty after an apparent handball by Callum Hudson-Odoi in the hosts' box.
And, at full-time, Solskjaer suggested that Chelsea had influenced refereeing decisions with an article they had posted on their official club website.
READ MORE: Tuchel is nailing his first directive – making Chelsea hard to beat
"I don't want to cause controversy, but it's not right," the former United striker said.
"It's all these outside influences, even the VAR talk before the game on Harry. It's cheeky when they put that on the [Chelsea] website. That's influencing referees.
"You can go back and look at the website. What they are saying about Harry Maguire puts pressure on the referees to give penalties against us.
"There's loads of talk about us getting penalties when there is no doubt whatsoever, and today we should have had a penalty. That's as clear as it is."
A 'pre-match briefing' on United captain Maguire on Chelsea's website read: "In recent Chelsea meetings the Red Devils' centre-back has survived VAR reviews of a potential penalty foul on Cesar Azpilicueta and violent challenge on Michy Batshuayi that may well have affected the outcome."
The article also referenced a "penalty area tangle" between Maguire and Newcastle's Jamaal Lascelles last week.
After the final whistle on Sunday, United left-back Luke Shaw claimed referee Stuart Atwell had told Maguire that giving a penalty against Hudson-Odoi would have caused "a lot of talk about it afterwards".
When asked about what Atwell had said to Maguire, Solksjaer said: "I can't say, because it's not going to be good for [Atwell]."
Of the decision not to award a penalty, the Norwegian said: "When you look at it on the video, it's taken two points away from us."
United stayed second in the Premier League with the result, 12 points behind rivals and leaders Man City, while Thomas Tuchel's Chelsea remained fifth.
PA contributed to this report.
Join our new commenting forum
Join thought-provoking conversations, follow other Independent readers and see their replies