Wilfried Zaha explains why he was 'set up to fail' at Manchester United
The Ivorian forward recalls how Louis Van Gaal forced him to adapt to a new position at Old Trafford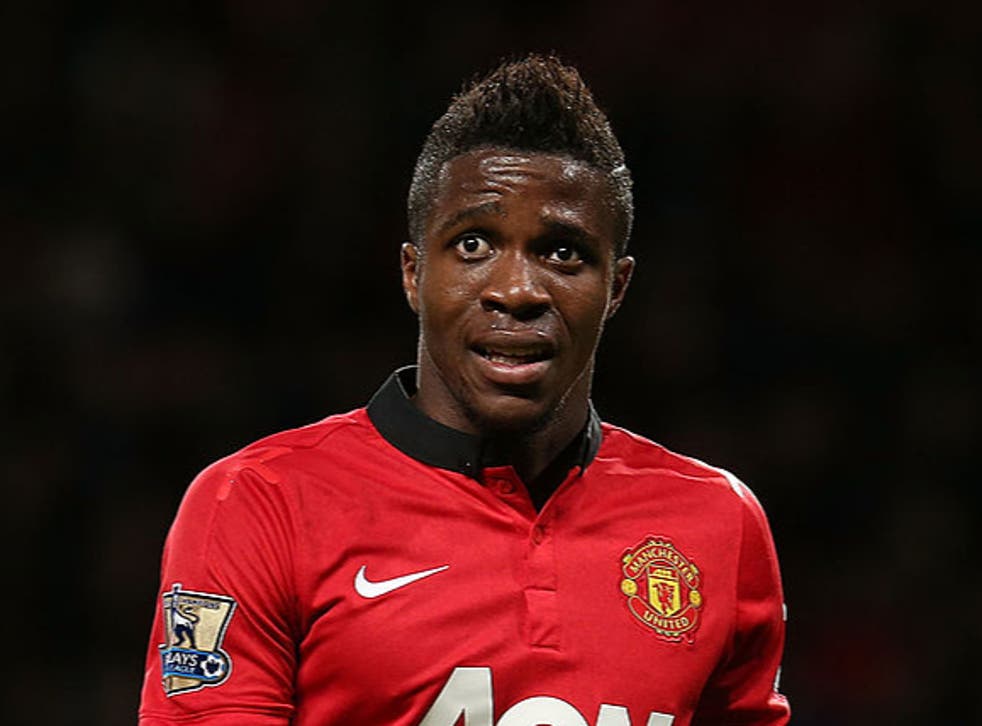 Wilfried Zaha has opened up on how he was "set up to fail" at Manchester United.
The Ivorian international made just four appearances under David Moyes following a move in 2013 from Crystal Palace.
And after a tough transition to life at Old Trafford, Zaha was sent out on loan to Cardiff, before returning under Louis Van Gaal, who he claims forced him to fit in as a striker.
"I went back to United [after a loan to Cardiff], it was van Gaal by then," Zaha explained on Total Media's On The Judy podcast. "And when he came back off the World Cup where he played Robin van Persie and [Arjen] Robben up front, so basically he gave me two options: You're either a wing back or a striker.
READ MORE: Crystal Palace unconcerned by speculation over Wilfried Zaha's future, insists Roy Hodgson
"Those positions are positions I've never played before. So it's like I'm being set up to fail here. This is off of coming back from David Moyes, and I'm shattered from just how everything worked out. I go back and I get that, either a striker or a wing back. I can't do either."
Zaha recalls "being thrown in the deep end against the maddest teams" with opportunities to prove his worth as a striker in friendlies against Inter Milan, who had Nemanja Vidic at the time, and Real Madrid, who had Sergio Ramos at the heart of their defence.
Zaha also touched on his mental struggles after finding it difficult to settle in at Old Trafford.
"I was in a very bad place," Zaha adds. "Literally going out all the time, doing mad stuff. I was a mess. When you know you're not playing, the team are training and you're just stood on the side doing some training drill.
"I remember it was just me and Kagawa doing some shooting drill just the two of us. So you know they don't care about you basically. Not even training with the Under 23s, week in week out. You're not getting a look in."
Join our new commenting forum
Join thought-provoking conversations, follow other Independent readers and see their replies