Mancini: Balotelli in world's top five players
Ian Herbert
Wednesday 26 October 2011 11:37 Comments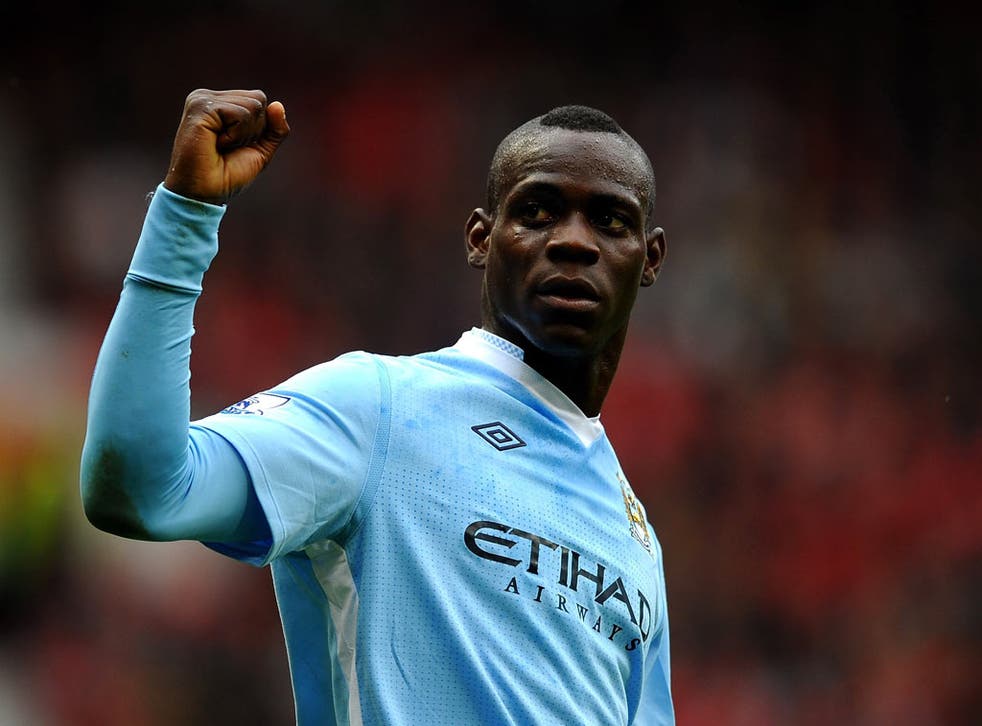 It had always looked like a risky decision to relocate Mario Balotelli from Manchester's Deansgate to the bucolic surrounds of Mottram St Andrew, where his most outlandish neighbour is Michael Carrick. The 21-year-old's family were actually urging him to abandon thoughts of a rural home a year ago because they didn't know how he would occupy himself.
He certainly arrived with a bang, and Cheshire Police may have further involvement in the fireworks episode in the early hours of Saturday which saw the striker forced to relocate to a hotel. Mercifully for Roberto Mancini, Balotelli's two goals and a t-shirt enabled the latest scrape with disaster to be put aside last night.
Mancini is expected to speak to Balotelli about the firework incident in the next 48 hours, though it will not be a heavy censure, judging by his declaration last night that the player is one of the best five in the world. "I don't know what happened about the fireworks," Mancini said. "The important thing is Mario and his friend were OK. For today, Mario played very well. I put him [Mario] in the first five players in the world. The problem after is his age. He is young and maybe sometimes can do some mistakes. Like a player, he is incredible."
This was a level of generosity that some other City players will find it hard to recognise in Mancini. Balotelli is 21, after all, and not a child. Mancini didn't name his other world top four, though the suggestion that Balotelli stands above Sergio Aguero is an eye-catching one.
The manager's paternal approach is the only one that will enable him to hold on to a £27m player who, without it, would probably have returned to Milan already. The "Why is it always me?' t-shirt Balotelli revealed after his exquisite first goal – altering his body shape to glide a ball, first time, past Jonny Evans – said it all. But it served only to deepen Mancini's affection.
"I didn't see the t-shirt, but Mario," Mancini said. "I think he likes too much to our supporters because he's crazy. I love him because he's a good guy. Next time it's better he keeps his shirt on [to stop him getting booked.] I joke when I say [he's crazy]. I love him like a guy. I know he is a good guy. I don't know what can happen with him in the future. He has everything to be a top player. If you improve the behaviour he can improve as a player."
Before the manager had finished his post-match analysis, he was positing the notion of Balotelli ascending the world elite. "I hope for him, for football, we arrive at the day when Mario has changed his mind because after this he becomes one of the best three players in the world, like Messi, like Cristiano Ronaldo."
Register for free to continue reading
Registration is a free and easy way to support our truly independent journalism
By registering, you will also enjoy limited access to Premium articles, exclusive newsletters, commenting, and virtual events with our leading journalists
Already have an account? sign in
Join our new commenting forum
Join thought-provoking conversations, follow other Independent readers and see their replies